Face Recognition for Mobile Apps – As Easy As Taking a Selfie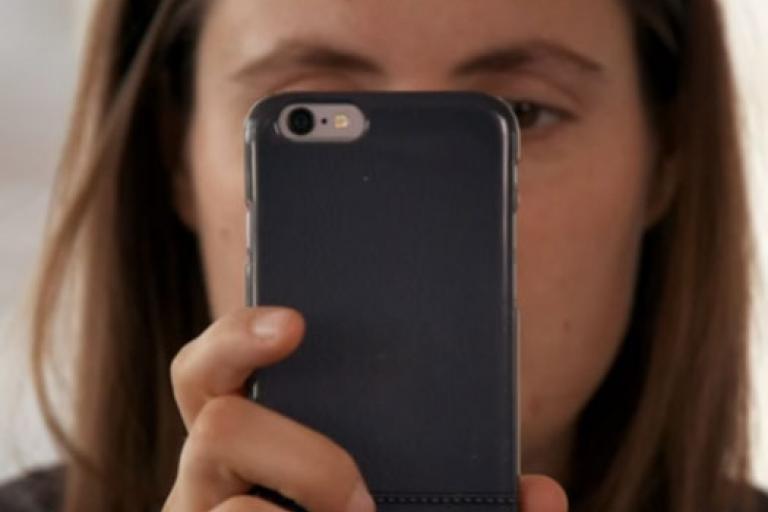 Next time you take a selfie, it could be used for your own protection.
Face Recognition is a simple, secure and user-friendly security feature that utilizes multiple facial data points to accurately authenticate end users and next generation likeness detection to defeat hacker spoofing techniques.
The basic premise of biometric authentication is that everyone is unique and an individual can be identified by their intrinsic physical or behavioral traits. Much like fingerprints, face recognition is part of a larger category of biometrics now being leveraged for mobile apps which provide a frictionless authentication option to enhance security and improve the user experience.
VASCO® Data Security International, a global leader in authentication, electronic signatures, and identity management, has extended their biometric authentication capability with DIGIPASS® for Apps Face Recognition – adding to an already comprehensive library of mobile app protection solutions.
The enrollment process for DIGIPASS® for Apps Face Recognition is as simple as taking a selfie.
The user takes a few selfies to create a highly accurate biometric template
The selfies are encrypted for protection and stored
To authenticate, the user simply takes a selfie which is compared with the stored biometrics
A proper match, based on an accuracy score, completes the secure authentication process
Customers can further strengthen this process with additional contextual data, such as geolocation and device identification. This data can be analyzed in real-time by VASCO's IDENTIKEY Risk Manager providing the most accurate analysis of risk.
DIGIPASS® for Apps Face Recognition also leverages a unique encrypted secure channel to ensure the highest level of security for data moving between the mobile device and the server. As a member of the Biometrics Institute, VASCO developed its solution to meet the organization's guidelines that encourage the responsible use and development of biometrics according to the highest standards.
"DIGIPASS® for Apps Face Recognition is an ideal solution for organizations focused on reducing fraud losses by improving security while also improving the customer experience," stated Jan Valcke, President and COO of VASCO Data Security. "We are happy to bring another innovation first to our banking clients around the globe."
DIGIPASS® for Apps Face Recognition is an optional feature within DIGIPASS® for Apps. DIGIPASS® for Apps is a comprehensive software development kit (SDK) that natively integrates application security, two-factor authentication and other features into mobile applications. Through a complete library of APIs, organizations can extend and strengthen application security, deliver unprecedented convenience to users, and streamline application deployment and life cycle management processes.