Find the Yes for Life Insurance Industry E-Signature Adoption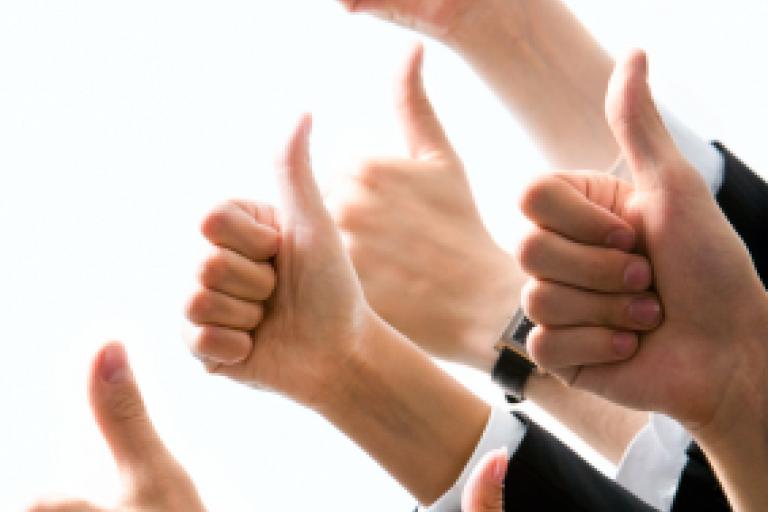 The insurance industry is embracing e-signature technology as a foundational technology for straight through processing (STP) whether for auto and home, personal and commercial lines, or life and annuities. That's because electronic signatures offer increased customer experience and satisfaction—a must for savvy online consumers.
The business experience with e-signatures is also a win. The ability to complete the transaction in the moment reduces the shop-around syndrome and high drop off rates. For the agent, the automated method for capturing signatures (either face-to-face or remote) helps improve productivity and shortens the time to commission payout.  And for carriers, e-signatures offer unprecedented visibility and control over the channel. Most importantly, both parties reduce the risk related to disputes over "I wasn't shown that disclosure," or "I didn't opt out of that coverage."
While all parties benefit, there is a lingering question as to who should take the lead with e-signature technology – the carrier or the agent? This uncertainty has slowed adoption within the industry, specifically in the independent agent channel. Many insurance companies do not want to wait for agents to adopt e-signatures on their own and are beginning to take steps to address the issue.
As a guest speaker at the upcoming IBM Genelco User Conference September 22-25, Andrea Masterton, Director of Marketing for Silanis Technology, plans to share insights that will help guide carriers in the successful integration of e-signatures, including:
Be mindful of your workflow: Without a clear workflow in place, carriers risk being entangled in an e-signature processes that may fail compliance regulations and lack iron clad audit trails with data securely embedded in the document.
Make it easy for agents and customers to do business with you: This may include issuing guidelines or maintaining lists of approved electronic signature vendors for agents to use to incorporate electronic signatures into their workflow. It is this development of clear policies that the industry needs to help propel adoption by independent agents.
Offer choice: Allow the agent to make his or her own technology decisions. There can be a reluctance to learn multiple workflows and solutions.
Andrea will emphasize the importance of carriers understanding the role they play in making e-signature adoption a reality, most importantly that setting a clear strategy minimizes delay and opens the opportunity for increased revenue, improved customer loyalty and lowered operating costs.
For more information on e-signature implementation, download our E-Signature Strategies for Insurance Carriers guide.
A long-standing IBM Partner and winner of an IBM Beacon Award for Best Industry Solution for Insurance, Silanis is the standard for e-signature in the life insurance industry. Silanis e-signature solutions are integrated with the IBM Genelco Life Policy/Claims solution.