Full Speed Ahead for Auto Deals and E-Signatures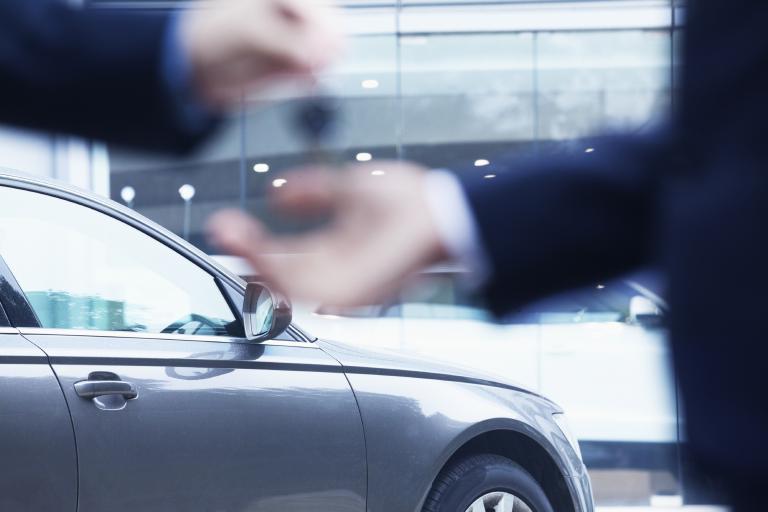 Moving a vehicle off the lot is not an easy process. First there's the competition between the manufacturers and the dealers. And then there are the negotiations, the final price with the customer and then how to finance the purchase. By the time you get through everything wouldn't it be great to let the customer drive that baby home.
Not so fast. There's still one more obstacle that needs to be completed before going pedal to the metal: the paperwork. Before it's sold, there's the financial paperwork that needs to be prepared, reviewed and signed by both the dealer and the customer. All of that paper work sits on the brakes holding back the sale.
With an industry first, CDK Global, Open Dealer Exchange (ODE) and Silanis e-SignLive have removed these challenges by bringing together an integrated and completely digital approach to car buying, selling and lending by moving the process from paper to digital. While digital or e-contracting has been around for a decade, the adoption   has been limited because the transaction often relies on paper that needs to be filled out, signed, scanned, copied multiple times, distributed to the appropriate parties and properly filed. In addition, there is also the challenge of meeting regulatory guidelines around the transfer and storage of the financial loan documents.  Now, car dealerships are able to complete the entire buying process including financing without ever leaving the dealer management system (DMS).
Through CDK Global's Dealer Management System (DMS)-based "See What You Sign" technology, which includes e-SignLive e-signatures, customers can electronically sign and complete documents in the funding package on an iPad or touchscreen, with CDK's eForms library offering 8,500 documents to support the F & I process. From the DMS, ODE orchestrates the workflow, ensuring all signatures and data are captured electronically and the electronic vaulting of the Retail Installment Contract (RIC), using e-SignLive's eVault technology. A key advantage of the e-SignLive eVault technology is its ability to support a unique e-vault for each lender, thereby assuring control and possession of the RIC.
For the customer, the purchase comes with a much more enjoyable experience, reducing a typical 1.5 to 2 hour ordeal to less than 30 minutes.   In addition to a happy customer, dealers can complete the sale with an efficient single process that starts and finishes with the dealer management system. Lenders gain maximum benefit with the Retail Installment Contract completed, signed and transmitted electronically.
According to Open Dealer Exchange's President, Steve Luyckx, "We have all of the pieces in place to transform the car buying experience and transmit the entire funding package from dealers to lenders. 2015 is the Year of the Digital Deal."
To find out more about this partnership, visit https://partners.esignlive.com/directory/