How Mid-Market Organizations Benefit with eSignLive E-Signatures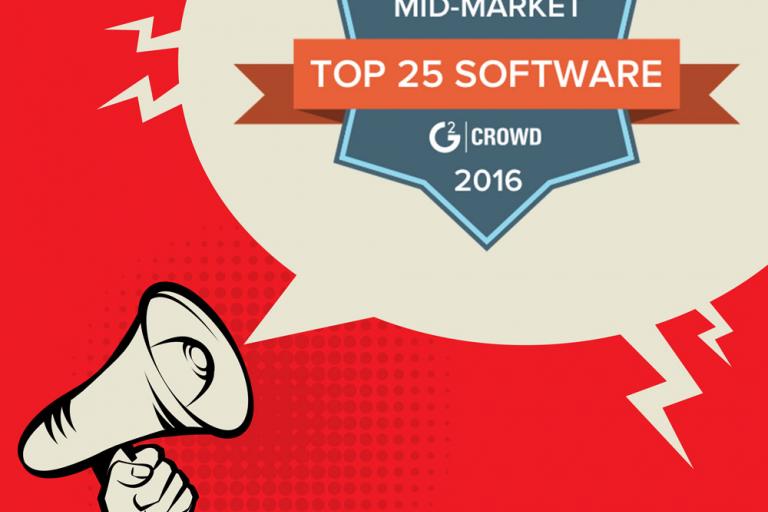 Digitization is essential for organizations looking for ways to streamline their business processes. This is especially true for mid-market companies investing in technology to help increase both top and bottom line revenue, be more efficient and improve the customer experience.   G2 Crowd, a peer review site that helps organizations evaluate software products, recently ranked eSignLive in their Top 25 Mid-Market Software Products list. Mid-market organizations recognize the need for e-signature technology to help digitize workflows and offer compliant and secure solutions when conducting transactions with their stakeholders. [promotion id="16989"]
The Mid-Market - A Growing Segment
The National Center for the Middle Market claims that several organizations have emerged as mid-market companies and have experienced a tremendous amount of growth in revenue in recent years. The following description was given about this segment: "If the Middle Market were a country, its GDP would rank it as the fourth largest economy in the world."   What's more, according to a recent survey published by Deloitte, the findings show that mid-market companies are utilizing technology for both infrastructure needs and for competitive fuel. Mid-market companies want to have a leg-up on their competition when it comes to providing their customers with the best experience ever with their brand. They view technology such as electronic signatures as a strategic investment and a way to innovate for competitive advantage.  
Mid-Market E-Signature Use Cases
For years, customers have praised eSignLive for its security, white-labelling and custom branding capability, ease of use, and its world class Support team. eSignLive has also played a strategic role in the growth of many mid-market organizations.   See how mid-market organizations improved their productivity with e-signatures:  
Close business faster: 

Tanning bed distributor Sunco implemented an e-signature solution that allows the company to offer consumers on-the-spot financing over the web. The process is simple – the applicant fills out a credit application online via Sunco's website, Sunco contacts the applicant, draws up the five-page contract and emails it through the eSignLive service. The applicant then e-signs and a copy of the contract is sent to both the applicant and Sunco. The whole process takes less than 20 minutes.
Increased efficiency and productivity: 

E-signatures have significantly impacted Faltour, a transaction platform for real estate brokers in Canada. Real estate documents are e-signed and then automatically archived in the Faltour platform along with static and visual audit trails captured by eSignLive. From beginning to end, real estate transactions remain 100% digital without the need to print, photocopy, fax and scan documents.
Improved customer experience: 

globalCOAL, the world's leading coal trading platform for seaborne thermal coal, improved access to its trading agreements by integrating e-signatures with its web portal – making it easier for customers to sign licensing agreements and purchase contracts. "Given the nature of our business, we wanted an e-signature solution that provided us the ability to both audit the signing process and produce irrefutable evidence of signing intent," said CEO Eoghan Cunningham. E-Signature technology has been around for years but shows no sign of slowing down in the mid-market segment. Organizations continue to reap the benefits of closing business faster by digitizing the signature process.
  To read more about what other mid-market organizations are saying about us, read their reviews on G2 Crowd.   Interested in trying e-signatures? Sign up for a 30-day free trial of eSignLive and see for yourself how secure and easy it is to send and sign your e-signature transactions.