How to Use Digital Signatures with Smart Cards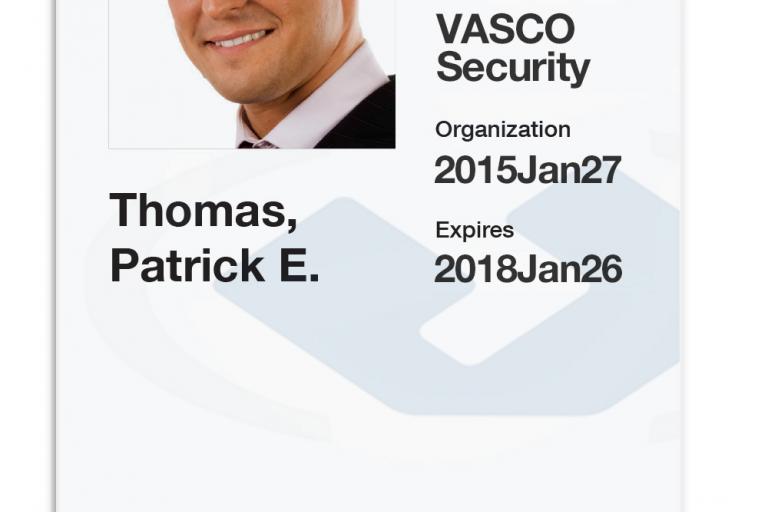 For government organizations where privacy and security of data is part of the daily routine, smart card IDs are a common way to manage access to both online and physical resources through controlled access to computer networks and systems, buildings and spaces. In a continuing effort to do more with less, innovators in the public sector have found another way to increase their return on investment in Common Access Cards (CAC) and Personal Identity Verification (PIV) smart cards by adding a digital signature application on top of access control capabilities. Now, in addition to physical and network security/access/permissions, the cards also provide the ability to approve documents and agreements, increasing efficiency, productivity, and hard cost savings.
E-Signatures enhance the use of CAC and PIV smart cards beyond access control by enabling these devices to be used to electronically approve and authorize time sensitive agreements and transactions, accelerating the decision making process. Most e-signature solutions have been developed to duplicate a paper-based process in an electronic environment, significantly adding to the functionality typically expected from CAC or PIV smart cards.
E-Signatures also have a significant role in the success of combining CAC or PIV cards with mobile devices. They create a secure and legally enforceable means of executing regulated transactions so directors, commissioners and managers can continue to make decisions regardless of their location using laptops, iPads and smartphones. The same holds true for government personnel completing on-site inspections or contract award notices, NDAs, solicitations, and proposals.
The combination of a CAC or PIV card with an e-signature solution provides:
24/7 operations – Decisions can be authorized and approved from anywhere, at any time, on any web-enabled device.
 
Responsiveness – In times of disaster, responsiveness is critical. For instance, e-signatures dramatically accelerate FEMA processes for example, to release disaster relief funds to citizens.
 
Efficiency – Electronically transmitting e-signed documents for processing and storage eliminates delays and lost/misplaced paperwork, ends the need to scan tens of thousands of pages back into electronic format or re-key information into a database.
 
Service delivery – Personnel can continue working in a seamless workflow with e-signature capabilities. For instance the Kentucky Dept of Natural Resources has streamlined its processes and improved services for enforcing mining regulations. This type of application can be used for all types of licenses, certificates, and audits conducted by government agencies, often in remote locations.
 
Cost savings – Prior to e-signatures, palettes of paper forms were flown by air cargo ships back to the US for processing and storage. The technology moves offices closer to being paperless while significantly cutting the costs of distribution, handling and filing.
E-Signature solutions with digital signature technology can be deployed and delivered in multiple ways to meet the requirements of any size organization, agency or department. Using the right foundation to store credentials for e-signatures allows any enterprise to avoid risk and improve productivity and savings
To learn more about how to ensure both document evidence and process evidence are properly captured in an application, download The Beginners Guide to E-Signatures for Government.