Meet eSignLive at the Salesforce World Tour in Atlanta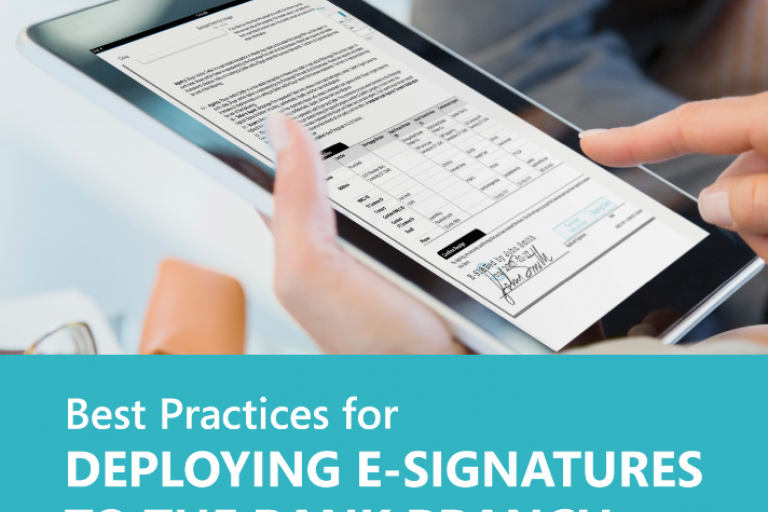 Mark your calendars for December 9 to attend the Salesforce World Tour in Atlanta, Georgia. The event empowers IT professionals to connect with customers in a whole new way with Salesforce. Attendees will learn from Salesforce executives, industry-leading customers, partners and product experts who will demonstrate how to transform business processes with innovative solutions for Salesforce. Salesforce, the most widely-used customer relationship management system, helps sales reps manage customer information more effectively and close deals faster. eSignLive for Salesforce is a pre-integrated app that lets you prepare, manage and send documents for e-signature without ever leaving Salesforce. Adding e-signature functionality to Salesforce ensures the signature process stays 100% digital. What's more, once the transaction is complete, all e-signed documents are automatically saved in Salesforce. Join us for a presentation at the Customer Success Expo called "CRM + E-Signatures: Digitizing the Sales Process". E-signatures are often overlooked for businesses interested in going paperless. Our presentation will cover the benefits of e-signatures and how the e-signature is a critical component to digitizing the sales process. We'll also give a demo of our eSignLive for Salesforce connector.
3 reasons to meet eSignLive at the Salesforce World Tour
eSignLive is the most widely used e-signature solution – processing 1 billion documents annually. The most trusted brands around the globe use e-SignLive, including nine of the top North American banks, eight of the top insurers and the entire US Army.
We have the highest customer satisfaction rating and Net Promoter Score (NPS) in back-to-back-to-back reports by the software user review site, G2 Crowd. Read our customer reviews.
We're the first and only e-signature provider to earn the coveted SOC 2 level security certification. This guarantees that all signature data is secure and protected against unauthorized access, use and modification.
Visit our friendly eSignLive team at booth 130 to learn more about eSignLive, its integration with Salesforce, and how we can help your organization deliver a better customer experience. Go to the AppExchange to download our eSignLive for Salesforce app today, or view our getting started video to learn more. New to e-signatures? Try our 30-day free trial of eSignLive.