Product Updates: The eSignLive Spring '18 Round-up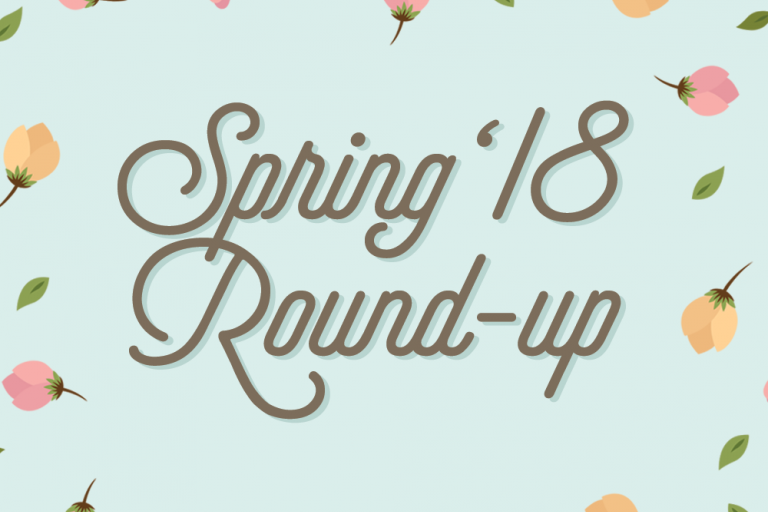 As the birds start chirping and flowers start to bloom, Spring is finally here! For some of us living in the cold winter climate, we're looking forward to see the snow melt and the warmer days ahead. While all of us gear up for the season ahead, our R&D team has been hard at work to bring together exciting new capabilities in the last quarter as part of the eSignLive Spring '18 Round-up. We're bringing to market features and functionalities to help you deliver exceptional customer experience using eSignLive.   Here's the latest and greatest from our Spring '18 Round-up:  
New Accessibility Support for blind and visually impaired signers
Delivering exceptional customer experiences means making our solution accessible to individuals of all abilities. At eSignLive, we're making this happen with our latest Accessibility Support feature, which enables visually impaired signers to review and click-to-sign PDF documents that are presented with a supported browser and accessibility tools. The eSignLive signing experience has been developed with the goal of meeting Web Content Accessibility Guidelines (WCAG) 2.0 AA. This feature can be accessed programmatically using the eSignLive API.  
Improved mobile signing experiences
Mobile signing is the most convenient way for your customers to sign from anywhere, anytime, from their mobile device. We made improvements to enhance the mobile signing experience by implementing optimized pages for the Q&A and SMS authentication screens. What's more, we made it even easier to sign on mobile devices using pinch-and-zoom capabilities. Learn more about these enhancements here.

Adherence to the European Union's General Data Protection Regulation (GDPR)
We are making ongoing changes to the eSignLive platform to adhere to the European Union's GDPR that goes into effect on May 25, 2018. Security and trust are at the heart of eSignLive's business and we are dedicated to taking the necessary steps to adhere to the GDPR by ensuring your personal data is protected.  Read our blog post to learn more about how eSignLive captures customer consent in accordance with GDPR requirements.  
Productivity boosting features added to our eSignLive for Nintex SharePoint connector
Our eSignLive for Nintex SharePoint connector helps organizations achieve greater automation by adding configurable drag-and-drop e-signature actions to existing Nintex workflows. In the latest version of this connector includes productivity boosting features such as document visibility, reminders, text tags, and the ability to sign documents directly from SharePoint. Download the latest version of the connector.
 

#1 in Customer Satisfaction and an E-Signature Leader in G2 Crowd's Spring 2018 E-Signature Software Grid Report
We're delighted to announce that in G2 Crowd's Spring 2018 E-Signature Software Grid report, eSignLive was named a Leader for the ninth consecutive time with the highest overall customer satisfaction score out of 25 e-signature vendors. We are honored and want to thank our customers for this wonderful achievement! Read our blog post to learn more about how we stacked up against our competitors. If you missed our webcast, you can watch the eSignLive Spring '18 round-up webcast to learn more about the powerful enhancements and features as part of this release.
Webcast: eSignLive Spring '18 Round-up Product Briefing