Securing the Locks with E-Signatures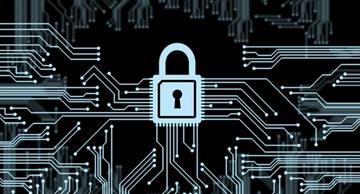 When an enterprise starts looking into the value of electronic signatures, the benefits are often tied to contracts and transactions tied to a customer.  An e-signature solution can provide the most comprehensive and secure electronic evidence for the strongest legal protection.  With the right solution, e-signatures provide superior protection by capturing both document and process-level evidence.
Superior protection is also of the utmost importance within the organization. That's why electronic signature technology is continuing to gain traction as a key component access control systems. For years Silanis' electronic signature software has been used by more than 1.6 million government organizations, including the entire US Army and the US Joint Chiefs of Staff, to routinely e-sign forms and documents using a digital certificate that is stored on their Common Access Card (CAC) or PIV smart card.
Electronic identification cards combine multiple forms of authentication, including e-signatures, into a single ID.  Usually, these e-cards are combined with passwords or similar methods to ensure users are who they say they are when they enter a secure parking lot, enter the building or sign into a computer network. When privacy and security of data is part of the daily routine, smart card IDs are a common way to manage access to both online and physical resources through controlled access to computer networks and systems, buildings and spaces.
In a continuing effort to do more with less, an organization can increase the benefits and the return on investment from an electronic signature solution by integrating user identification, authentication and attribution into access control capabilities, whether from the perspective of IT, HR or facilities management.
Identification takes place the first time you conduct a transaction with an online user. Common approaches to user identification are self-identification (user enters personal information about themselves) and third-party identification (when that information is verified against a third party verification service such as Equifax).
User authentication is the process of verifying credentials entered by a user. The most common approach and widely accepted standard for user authentication in online transactions is user name and password. Digital certificates, tokens or biometrics are other options for very high risk processes.
Attribution is the process of associating a signature to an individual. This is a unique challenge in a face-to-face environment when the method of signing is click-to-sign. The best approaches for establishing attribution are voice signature, SMS password and affidavits.
To learn more about leveraging e-signatures across the enterprise, download User Authentication for E-Signature Transactions.