Tensions Rise as Government Tries to Save Money by Eliminating Paper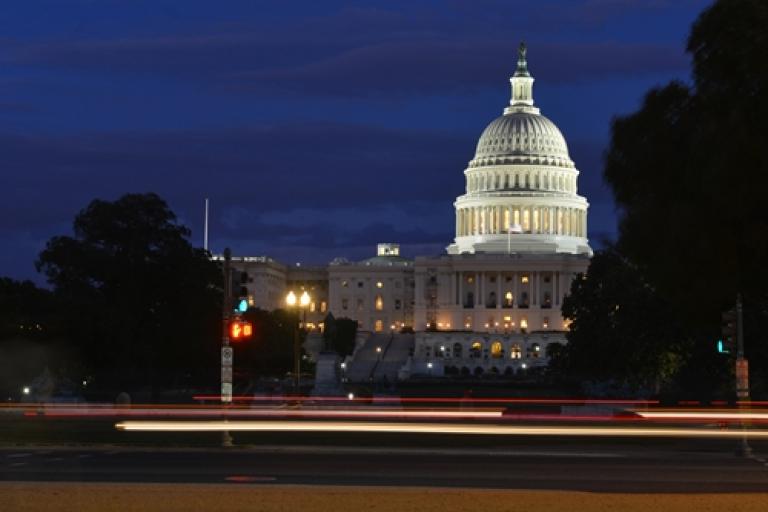 Improving fiscal efficiency has been a public sector goal for a long time now, and the Obama Administration has been working to implement electronic records management practices to reduce expenses. Moving to electronic record formats, such as e-signature solutions, can reduce costs in a variety of ways and improve operational efficiency. All of this can be accomplished without sacrificing anything in the way of security or legality, making electronic signatures and similar solutions incredibly valuable for government.
Electronic records management, in general, is also valuable as many agencies, departments and other public sector entities face major challenges trying to store paper documents, mail contracts to partners and perform similar operations.
Electronic records solutions like e-signatures offer incredible potential in helping government organizations improve efficiency and cut costs, but not everybody on Capitol Hill seems to be behind the effort to save tax-payer dollars.
Advocacy group pushing for continued use of paper
According to a recent Washington Post report, the Consumers for Paper Options group has been working to encourage the government to continue offering paper options for various interactions with the public. The theory here is that while electronic records are a reasonable option for many, the poor and elderly who are either not as comfortable with the Internet or do not have access to Web services will be unable to access various documents, records, contracts and financial services if the government moves entirely away paper-based documentation.
This all sounds reasonable, except the Consumers for Paper Options group is actually backed heavily by paper companies and similar industry stakeholders that have a deep interest  in ensuring government organizations put plenty of money into purchasing paper, the report said. The Envelope Manufacturers Association established the Consumers for Paper Options group. Furthermore, the current head of the organization used to head government relations efforts at International Paper. 
Consumers for Paper Options is not the only group that has begun implementing strategies to bridge the digital divide and ensure American residents have opportunities to choose how they interact with the government. However, Consumers for Paper Options has been among the most active groups and begun to put considerable effort into getting language favoring paper into various acts and bills. The news source explained that the lobbying group pushed language into the recent budget deal that mandates that the government will work to mail paper-based Social Security Statements. This will likely impact approximately 150 million future retirees. 
While efforts like this may be helpful to a small percentage of consumers, the cost to consumers can be incredible. According to the news source, the Treasury Department estimates that it will cost approximately $1.25 per check that the government sends out. Conversely, an electronic transaction costs the government only $0.09. Last year, the treasury moved to stop sending most paper mailings except for a few exceptions and estimated the move would save approximately $1 billion in just a decade. Similarly, the Social Security Administration's efforts to stop sending paper mailings in 2011 have saved an estimated $72 million annually.
Understanding the role of e-signatures in cost-cutting efforts
Government organizations that want to reduce expenses can benefit substantially through strategic investments in electronic signature solutions. E-signatures eliminate all of the printing, copying, mailing and storing of paper records. Eliminating this overhead can create incredible cost savings simply by eliminating the challenges that come with paper records. At the same time, the operational efficiency gains that come with being able to complete electronic transactions can be considerable.
Government agencies can gain considerably from e-signature solutions, but finding success in this area depends on finding the right solution for your needs. For guidance on what government organizations should look for in e-signature systems, check out our whitepaper E-Signatures in Government - A Beginner's Guide.