Tips & Tricks: How to E‑Sign Transactions with Digital Certificates in OneSpan Sign
Whether you're a Government agency or an organization that may need to use Qualified E-Signatures to meet eIDAS requirements, OneSpan Sign offers a variety of robust and flexible authentication options, including support for smart cards. Specifically, OneSpan Sign supports signing with government-issued smart cards such as the Common Access Card (CAC) and Personal Identity Verification card (PIV), as well as Electronic ID smart cards and tokens issued by Trust Service Providers (TSPs) in Europe.  
Let me show you how easy it is to securely e-sign documents with digital certificates.
How to E-Sign Documents with a Digital Certificate in OneSpan Sign
To begin, ensure the "Signing with Personal Certificates" option is enabled in your OneSpan Sign account.
In this example, we requested Sam to e-sign the transaction using his digital certificate.
Sam receives an email and access the document he needs to sign in OneSpan Sign.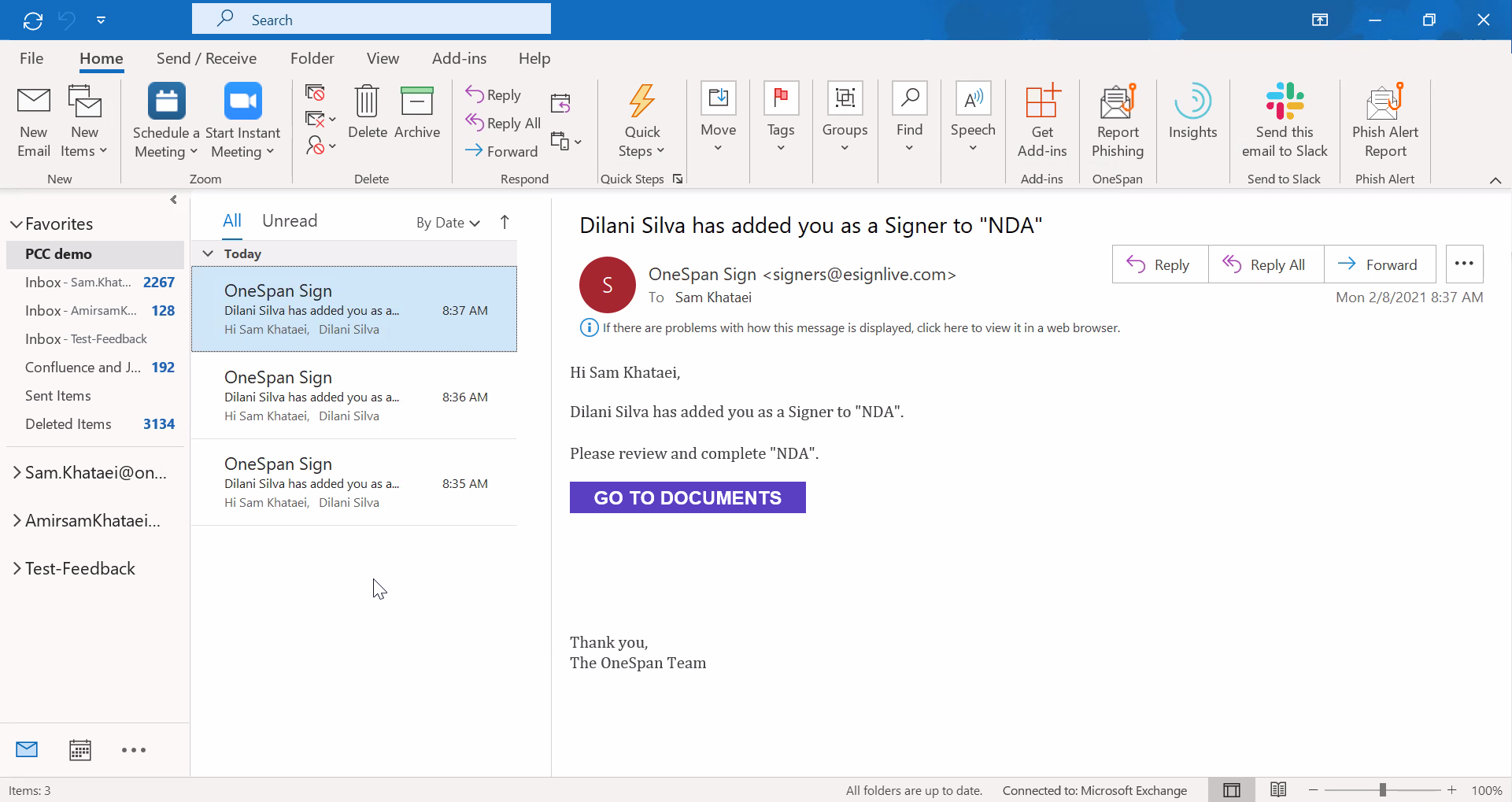 Next, he clicks the signature block to start the signing process and then confirms his signature on the document.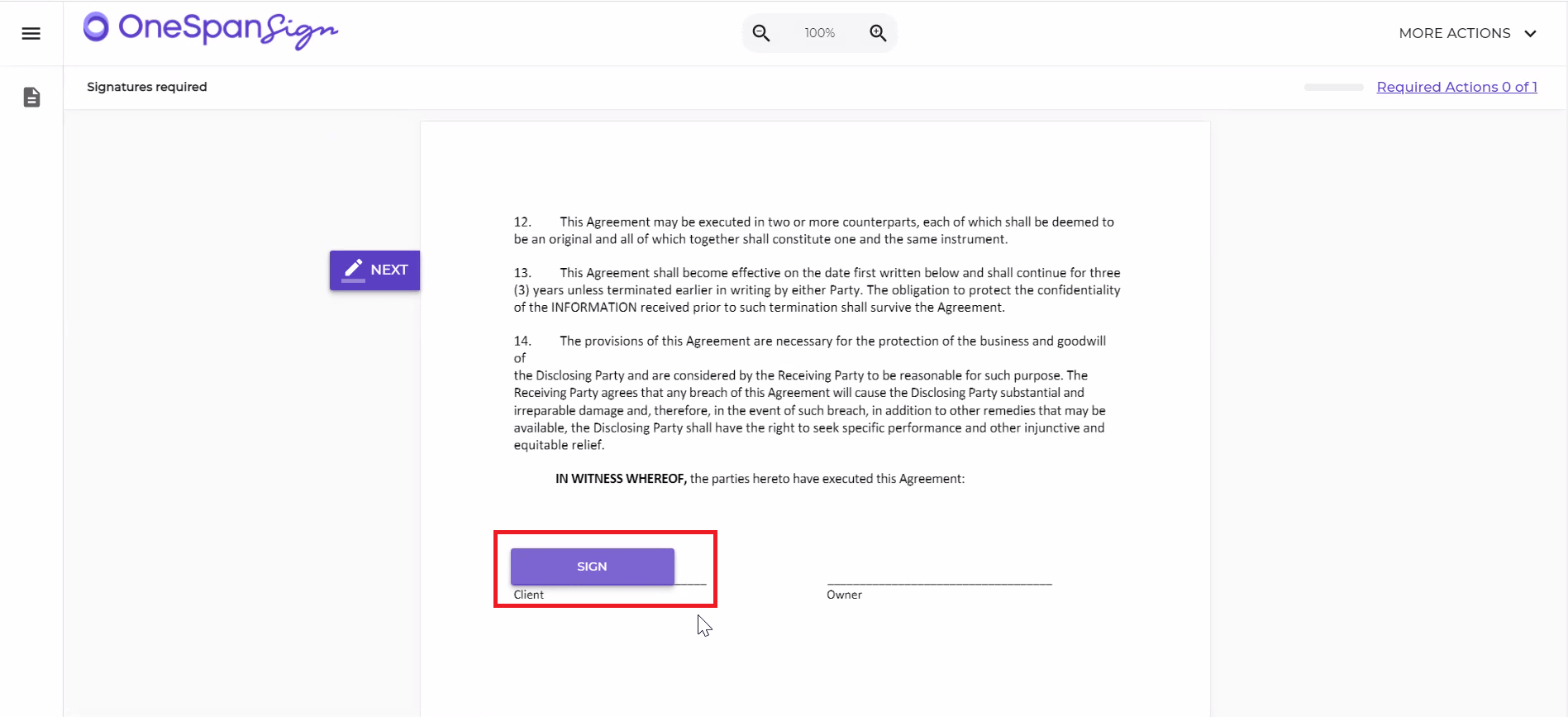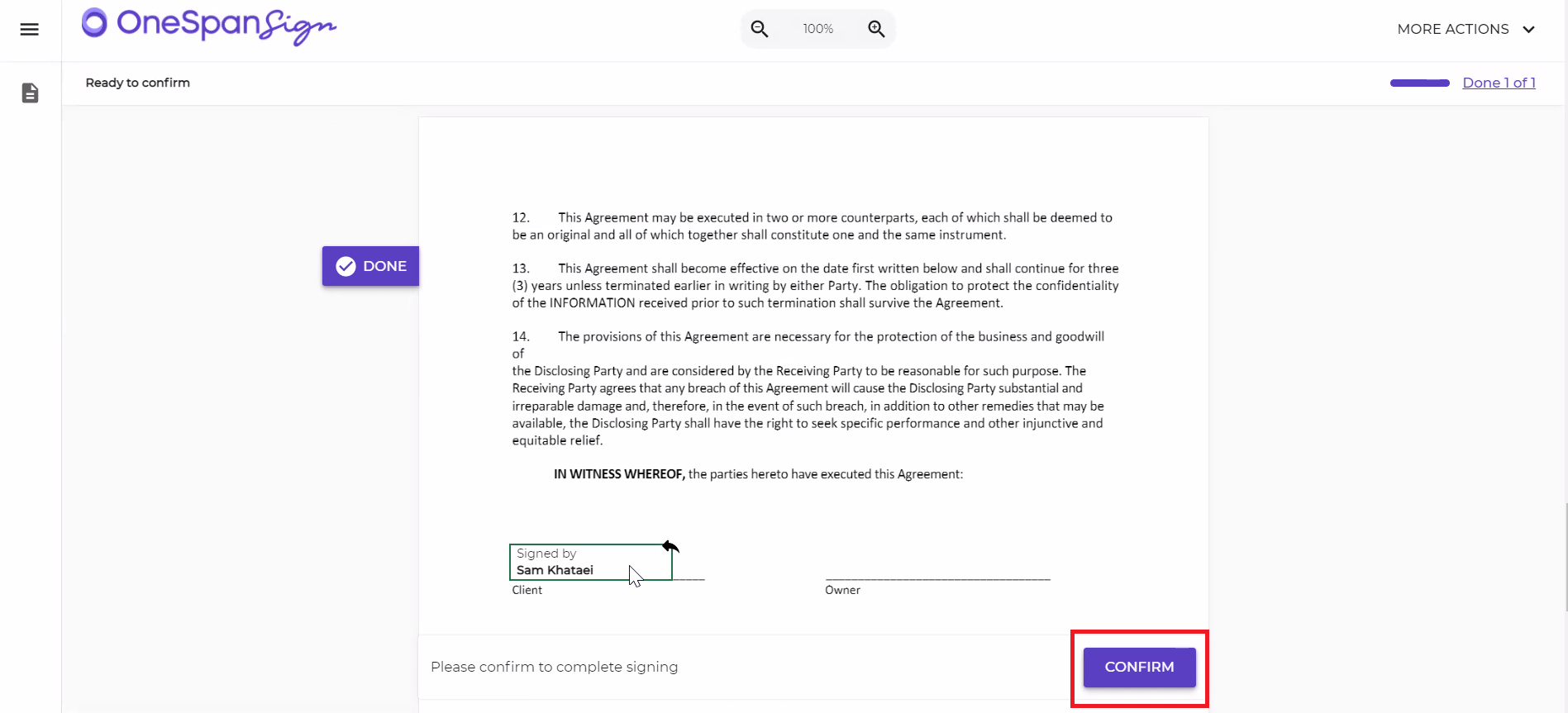 The "Certificate Selection" dialog box prompts Sam to select the desired digital certificate to complete the e-signing process. He clicks the "Sign" button of the digital certificate he'll use to e-sign the transaction.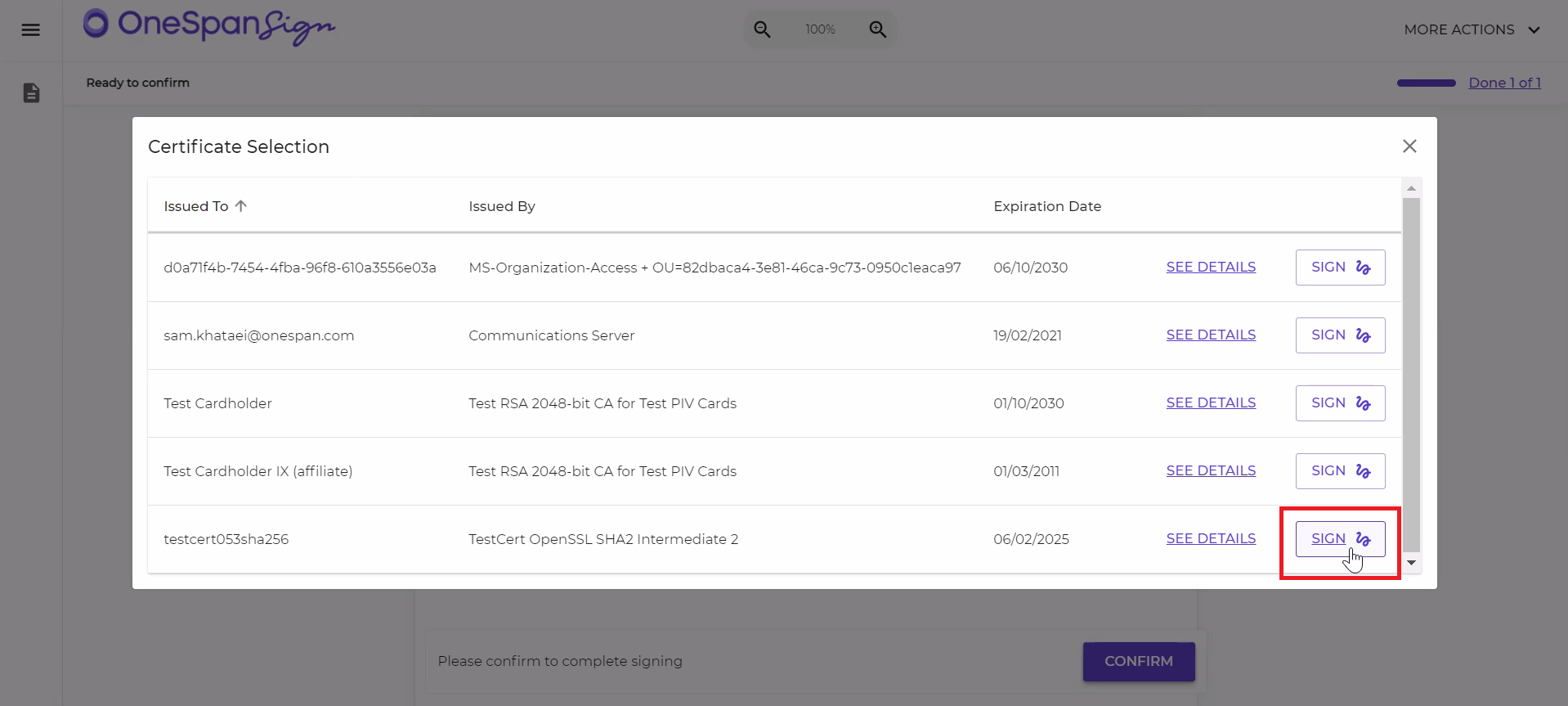 After successfully signing the document, a secure, tamper-sealed PDF with a comprehensive audit trail is embedded directly into the document showing who signed, in what order, when, where and which certificate was used to sign the document.  
Check out the video below to see how easy it is to e-sign documents with smart cards in OneSpan Sign. Download the whitepaper to learn more about other user authentication options available in OneSpan Sign.  
Video: How to E-Sign Transactions with Digital Certificates