Start and Finish in Salesforce CPQ
Get secure and easy e-signatures for your quotes, contracts, and proposals with OneSpan Sign for Salesforce CPQ
OneSpan Sign provides a fully embedded experience inside of Salesforce CPQ, eliminating the need for training. Start the e‑sign transaction creation process seamlessly after generating a standard quote document from your Quotes object. 
You'll be sending and signing your contracts, proposals, and quotes within minutes — no training required.
Use OneSpan Sign for Salesforce CPQ to sign:
Quotes and Proposals
Statements of Work and SLAs
Sales Contracts
Partner Agreements
Purchase Orders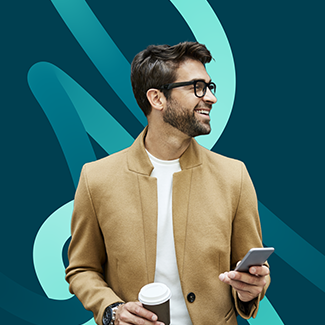 The Beginner's Guide to Electronic Signatures
This essential briefing introduces important legal concepts and key considerations when creating digital business processes with e-signatures.
Download Now
Two-Way Data Sync
From a single UI, use e-signatures for Salesforce to manage documents, leads, and signatures
Reduce manual data entry with two-way data flow (to and from Salesforce) with our easy, intuitive UI. With OneSpan's e-signatures for Salesforce CPQ, you can invite prospects and customers to e-sign quotes, contracts, proposals, and other documents directly from your quote template with just one button. From there, you have the functionality to automatically archive e-signed documents back in Salesforce.
Workflow Automation
Reusable templates help close deals faster and improve the efficiency of your contract signing process
With OneSpan Sign for Salesforce CPQ, your quotes and contracts flow through a simple pre-built workflow that is purpose-built for Salesforce CPQ. Use your pre-configured quote templates to send your Salesforce CPQ documents for e-signature simply by clicking on "Save" and "Send" with OneSpan Sign.
Reports and Alerts
Monitor your opportunities with detailed reports and alerts
Gain complete control of your transactions and documents with OneSpan Sign. Our e-signature solution for Salesforce CPQ allows you to track the progress of all your digital transactions and receive automated alerts in the case of pending transactions or other status changes.
OneSpan Sign for Salesforce CPQ is also implemented with built-in reminders and expirations dates while offering the ability to resend signing invitations if there are pending signatures.
Admin Features
Add, manage, and configure templates to create quotes and contracts
With OneSpan Sign for Salesforce CPQ, you can configure and map the parameters in the Quote Templates to automatically prepare and send your sales contracts and quotes for e-signature.
Re-usable templates will reduce the number of steps taken by your sales team to create transactions, resulting in greater productivity and shortening the time it takes to close deals. 
No Manual Processing
Generate more revenue and close deals faster with e-signatures for Salesforce CPQ
When creating sales documents like invoices, quotes, and proposals, employees often have to enter a mountain of data, such as discounts, prices, and other information.
OneSpan Sign for Salesforce CPQ adds a one-click button at the end of the quote creation process, so employees do not have to re-enter this data in any form. No manual processing of these documents will be required to generate documents. This means fewer data errors and increased efficiency, which has a direct impact on how fast your sales team can close deals and increase revenue.
Put us to the test, and see how you can start saving time and money today with OneSpan Sign for Salesforce CPQ.