Watch Demo
Watch the demo where Nicolas Darlavoix, Digital & Open Banking Expert at Sopra Banking Software & OneSpan explain how to ensure a safe open banking user journey.  
Industry Leading Mobile Security Improves Fraud Detection & User Experience in digital and open banking
The broad range of authentication options including OOB/PUSH, SMS/OTP, biometric, hardware, and other MFA creates the best possible user experience.  Meanwhile, extensive mobile device and banking app integrity data enhances risk scoring accuracy, ultimately stopping more fraud and driving down false positives.
Powerful Risk Analytics Detects & Prevents More Fraud
The powerful risk analytics engine leverages the most sophisticated machine learning technology and advanced rule sets to continuously monitor authentication activity for anomalies and take action in real-time to prevent fraud.
Large Technology Ecosystem Provides More Options
Leverage a global partner network to provide innovative solutions and ensure the best possible user experience for your customers. The Digital Banking Engagement Platform integrates and connects to the ecosystem of banks and partners.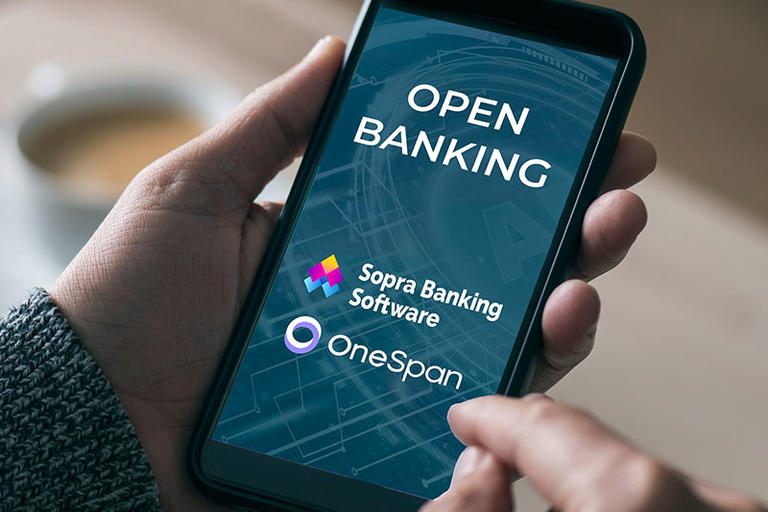 Blog
Open Banking and Security: How to Ensure a Safe User Journey
Open banking and security is crucial to banks & fintechs. Learn how OneSpan's security technologies integrate with Sopra's Digital Banking Suite to protect customers and their financial data when using open banking services.
Read Now
Have a question? We have answers.
Together, OneSpan and Forgerock can help you enable digital channel growth with easy-to-administrate security that can mitigate fraud while staying customer-friendly.