In this episode of of the Fintech Impact podcast, writer and lecturer Jason Pereira interviews Frederik Mennes, Director of Product Security, Security Competence Center at OneSpan, to discuss the state of Open Banking in the United States.
The Fintech Impact Podcast is an exploration of the fintech world, interviewing fintech professionals about their stories, what they do, and what their impact is on consumers, incumbents and the industry as a whole.
Episode Highlights:
3:22 – What is the state of affairs in the US for Open Banking right now?
5:52 –  The fundamental differences between the US and Europe in their approaches to Open Banking.
24:49 – How do US companies regulate the risk of moving to APIs?
27:46 – Is it reasonable to draw a compliance line for customers with a certain value of assets?
29:48 – The risk vs. reward of Open Banking for smaller banks.
 3 Key Takeaways:
While the US finds itself years ahead of Europe on the practice of Open Banking, it finds itself an equal amount behind Europe on regulations.
Open Banking companies in the US face the challenge of switching over to Application Programming Interfaces (APIs) without risking data and client rights.
Screen scraping, or consumer data extraction for automation of previously-manual actions, is still allowed under PSD2. It has actually been updated in its security measures.
Speakers: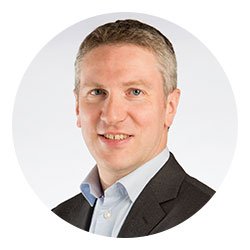 Frederik Mennes, Director of Product Security, Security Competence Center at OneSpan