Leverage Out-of-band Security
Increase fraud protection with independent authentication channels
Man-in-the-middle (MitM) attacks are a technique fraudsters use to intercept login credentials or modify transaction details, without the legitimate user noticing. To mitigate this, our solution supports secure out-of-band authentication options like user-friendly SMS and push – as well as patented visual cryptogram technology for authenticating transactions.
Implement Multi factor Authentication
Leverage sophisticated authentication technology to protect users and accounts
Gaining unauthorized access to an account becomes much more difficult when the authentication process includes multi factor authentication (MFA). OneSpan offers a range of MFA options such as biometrics, SMS, and push notifications.
In addition, using adaptive authentication to dynamically adjust the authentication method to each unique transaction creates additional barriers for fraudsters, while simplifying the user experience.
Detect Jailbroken Devices
Detect and manage vulnerable devices
Financial institutions have no control over their users' devices, and therefore, no control over the environment in which their mobile apps operate. Jailbroken or rooted devices, for example, are at a greater risk of being compromised due to removal of important application download restrictions.
Our solution identifies this vulnerability and applies appropriate security measures to dramatically reduce risk. 
eBook
Account Takeover Fraud: How to Protect Your Customers and Business
Help prevent account takeover fraud and secure customers at every stage of their digital journeys.
Mitigate Malware with Integrated Mobile Security
Enable mobile apps to better defend against malware
Mobile banking malware continues to evolve and propagate faster each year, exposing personal data that can be used for account takeover fraud. Mobile application shielding gives apps the power to defend against malware, even on infected devices. 
App shielding with runtime protection defends against keyloggers, banking Trojans, and other threats – providing proven protection while driving the best customer experience. 
Replace Weak Passwords With Biometrics
Improve security and the customer experience with user-friendly biometrics
Deploy better alternatives to weak and clunky passwords with biometric options, including fingerprint, facial recognition, and advanced behavioral biometrics, to improve the user experience and increase fraud protection. Simple and convenient, biometric authentication is supported by mobile operating systems, such as iOS and Android, and widely preferred by consumers.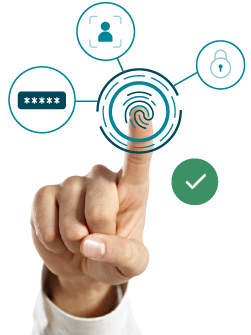 Gain an Edge with Machine Learning
Mitigate known and emerging fraud
Fraud is rapidly evolving in complexity, speed, and automation. To keep up, the market is turning to real-time fraud detection based on machine learning. Machine learning can analyze vast amounts of transaction data in real time and alert administrators of suspicious transactions that could indicate account takeover. 
Machine learning algorithms identify patterns across vast and disparate data. This makes them significantly better than humans at detecting new and emerging fraud.
Why OneSpan
Domain Expertise
Financial institutions around the world choose OneSpan for our proven fraud prevention technologies and extensive expertise in financial digital channels. We understand the complexity of account takeover fraud – and provide the risk-based intelligent analytics to fight it. 
Secure Digital Customer Journeys
We bring together best-in-class security solutions that work together to secure the digital customer journey and mitigate fraud. By establishing trust in digital identities, devices, and transactions, we help you reduce fraud, increase top-line growth, and strengthen compliance as you modernize the customer experience.
Customer Commitment and Support
We're known for taking a hands-on approach. Customers appreciate our industry leading post-launch support, where we provide ongoing help to fine-tune fraud prevention, increase efficiency, and improve adoption rates.
Flexible Solutions and Cloud-based Platform
Our solutions are designed to integrate seamlessly with third-party and in-house systems, so you can continue to leverage your existing technology investments while advancing your digital transformation with next generation technologies. In addition, our SaaS solutions are delivered on a cloud-based platform that makes it easy to integrate new and existing tools and technologies, to better detect fraud and improve the user experience. 
More than half of the world's top 100 global banks use OneSpan's digital identity & anti-fraud solutions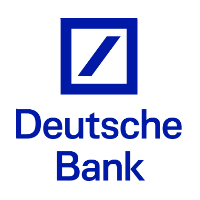 Questions? We're ready with answers
OneSpan can help protect your customers and business against attacks that lead to account takeover fraud