3 E-Signature User Authentication Tips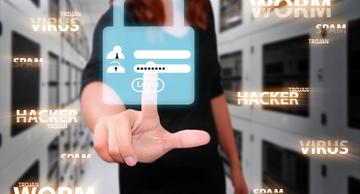 User authentication is one of the greatest perceived roadblocks to adopting electronic signature software. Legal regulations have come together to make e-signature solutions valid in court and the technology has demonstrated its ability to deliver a return on investment in a variety of ways. But for many businesses, the key hangup in taking advantage of electronic signature policy is the need to verify a person's identity before allowing them to sign a document electronically.
User authentication can be complex, but following these tips will help you establish a framework for successful user verification when accepting e-signatures.
1. Perform multi-factor authentication
Users should be able to authenticate themselves in multiple ways that are unique to that person. Just creating a password is not good enough because keyloggers can capture that. Biometrics can work well, but they aren't widespread enough for mainstream use. Asking security questions that are unique to an individual is a useful, accessible way to add a second layer of security, especially as these questions can be answered easily regardless of what device a user is working from. Combining passwords with security questions or similar strategies, even biometrics when applicable, can ensure only an authorized individual can perform an e-signature.
2. Build authentication into the signing process
There are a variety of subtle ways to incorporate user authentication within the actual signing operation. An electronic signature captures a user's activities while reading an electronic file and providing notification of consent. As such, you can build subtle identification checkpoints into the signing process to verify a user's identity through every phase of the e-signature.
3. Take advantage of digital signatures
Digital signatures provide an entirely separate layer of authentication. They are an encrypted file associated with the e-signature itself that is sent along every transaction within the process of creating an electronic signature. Along the way, the digital signature captures metadata about the transaction that is then stored alongside the e-signature itself and digitally watermarked to prevent tampering.
For example, if a user is emailed a document to sign, the digital signature will record that the document was sent to that email address, verifying that the person who was supposed to get the file did receive it. However, the digital signature can also identify if that email is forwarded to another account, identify the IP address of the computer where the email is opened to verify that a user is in an expected location and the email hasn't been hacked and provide other key authentication-related data.
Authenticating a user's identity is becoming more important than ever, but advanced technologies are making it easier and more intuitive. Check out our white paper on user authentication to get all the details you need to protect e-signing processes.