3 Reasons Digital Signatures Are so Important for E-Signing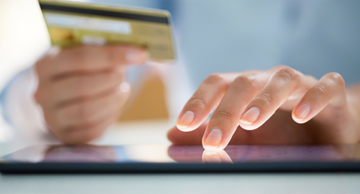 Electronic signatures are making life easier for records management leaders, human resources employees, and managers in a variety of industries. The technology empowers these workers to gather signatures from customers and employees and manage key documents and records with minimal effort. Gone are the days of printing, mailing, or scanning physical copies of documents. However, e-signature solutions have not become pervasive everywhere, but the foundational technology is in place to drive innovation in even some of the strictest business sectors. Digital signatures are this foundation.
Digital signatures are among the most  important components of an e-signature program, and they can drive security, legal validity, and records management efficiency when using an electronic signing method. As such, creating an electronic signature should not happen in an official setting without the support of a digital signature. Here are three key reasons why digital signatures are so important:
The Importance of Digital Signatures
1. Protecting the signature at the point of signing
A digital signature is an encrypted file that travels with the electronic document that needs to be signed and returns with it after the transaction has been completed. The file contains and captures metadata about where the electronic document traveled, which accounts opened it, the IP address of the devices that signed it, the precise timing of the interaction, and other key information. All of this data protects the validity of the signature.
With a pen and ink signature, you have handwriting identification as a base identification point. You can also have all parties signing a common document present to view the procedure. For especially important documents, you can bring in a notary and collect identification for all parties involved. These features protect a physical signature. Similarly, a digital signature that captures the device that an electronic document is signed on, records the user credentials of the person signing the form and captures the pathway that the data traveled between destinations provides multiple tiers of signature verification, protecting the signing process in entirety.
2. Protecting the signature in storage
An electronic record needs to be stored for a significant amount of time, with the duration varying based on specific industry laws. It is often key to be able to verify that the signature has not been changed over time. A digital signature that is attached to the electronic signature features underlying technology that will show whether the form has been tampered with. It is, essentially, a digital watermark on the e-signature that verifies that the transaction has been completed and seals the file. Anything that breaks that seal is recorded in the digital signature, making it extremely difficult to tamper with the electronic file.
3. Protecting the signature on mobile devices
Smartphones and tablets are becoming pervasive technological tools, and as far as convenience is concerned, they are perfect for e-signing. However, they do not feature the security and data protection features needed to provide the same level of user authenticity as traditional PCs. A digital signature works around this problem by collecting critical metadata in a customizable format. If you need a digital signature to gather more user authentication data to verify a person using a smartphone, it can be configured to perform that task. The result is an operational climate in which you can safely have users sign electronic forms on a mobile device without creating any risk.
The differences between an e-signature and digital signature are fairly clear. However, there is still plenty of confusion, because the terms are often used interchangeably. To help solve this problem, we've created an e-signature FAQ resource that answers common questions regarding e-signatures, digital signatures, and the electronic signing process as a whole. Check it out to get some clear insight on the terminology and functionality that defines the esignature sector.