4 New Features You Need To Try in the eSignLive iOS App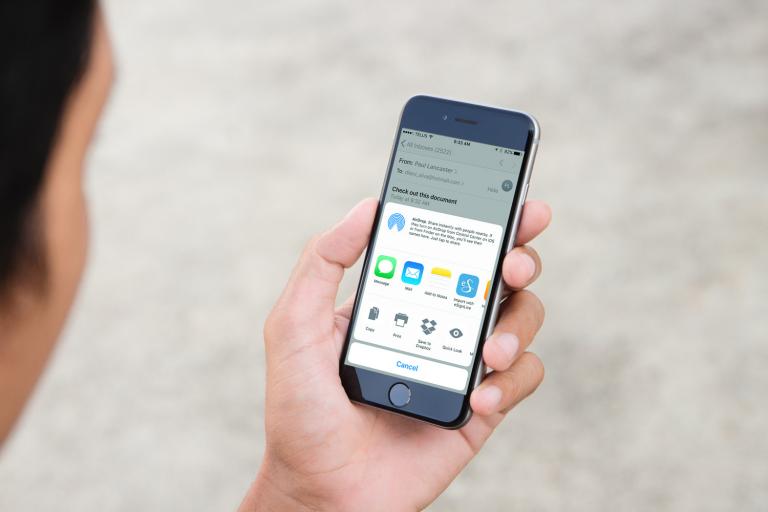 The eSignLive iOS app lets you securely send and sign documents from your iOS device on the go. To enhance the many powerful features already included in the app, we made some updates as part of our Spring '17 Release that will help you send transactions even faster.   
Let me walk you through the latest and greatest features you can start using today.
Send or Sign a document directly from your email
Did you know you can easily import an email attachment into the eSignLive iOS app? Simply long-press your email attachment, then select 'Import with eSignLive'. And voila! The email attachment is imported into the eSignLive iOS app. Your new attachment will automatically appear in the 'Documents' section for a transaction you'd like to send or you can even save the document to your Library – it's that simple!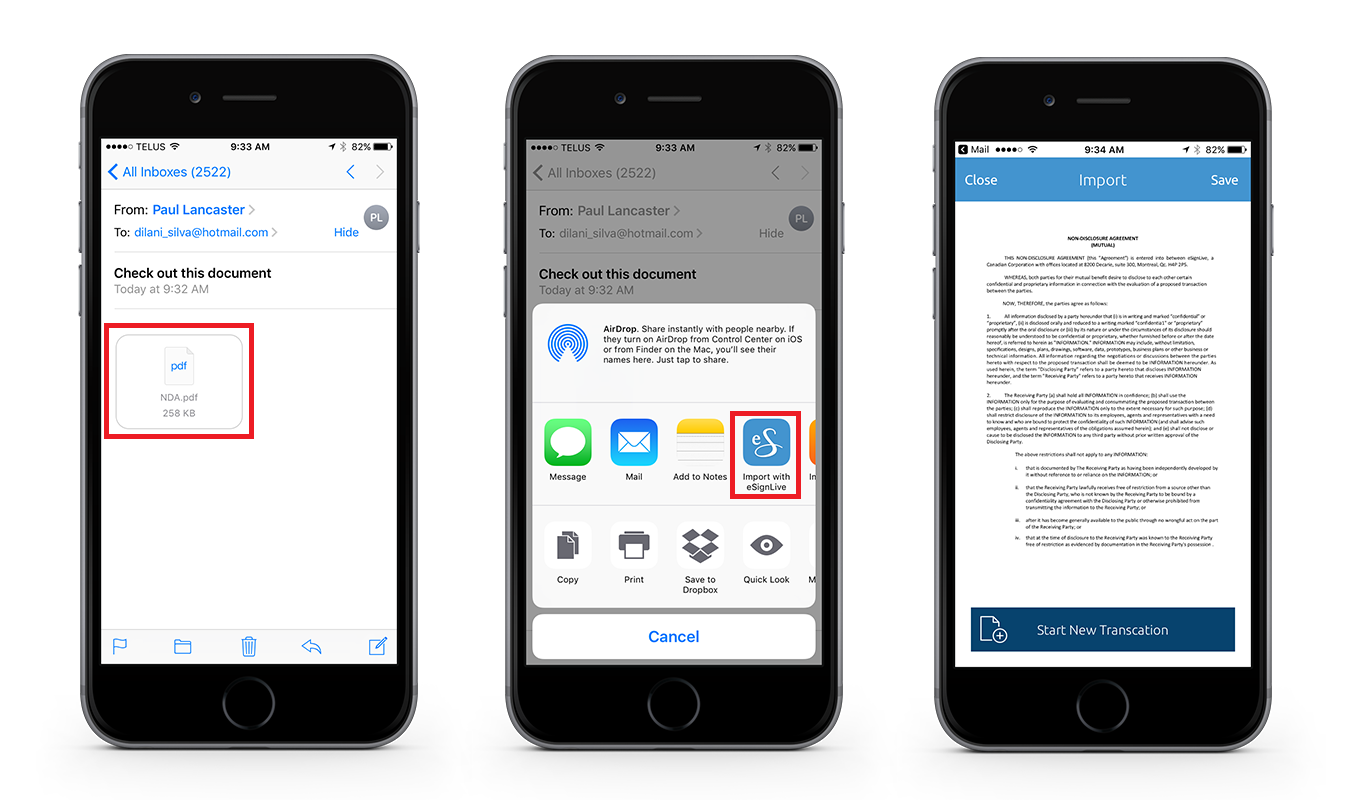 Add a group of recipients to your transaction
Do you frequently send transactions to a group of recipients? Instead of adding individual recipients to a transaction, you can select a group of recipients from the 'Add Recipient' screen of the app. Set up your group of recipients in the eSignLive web app.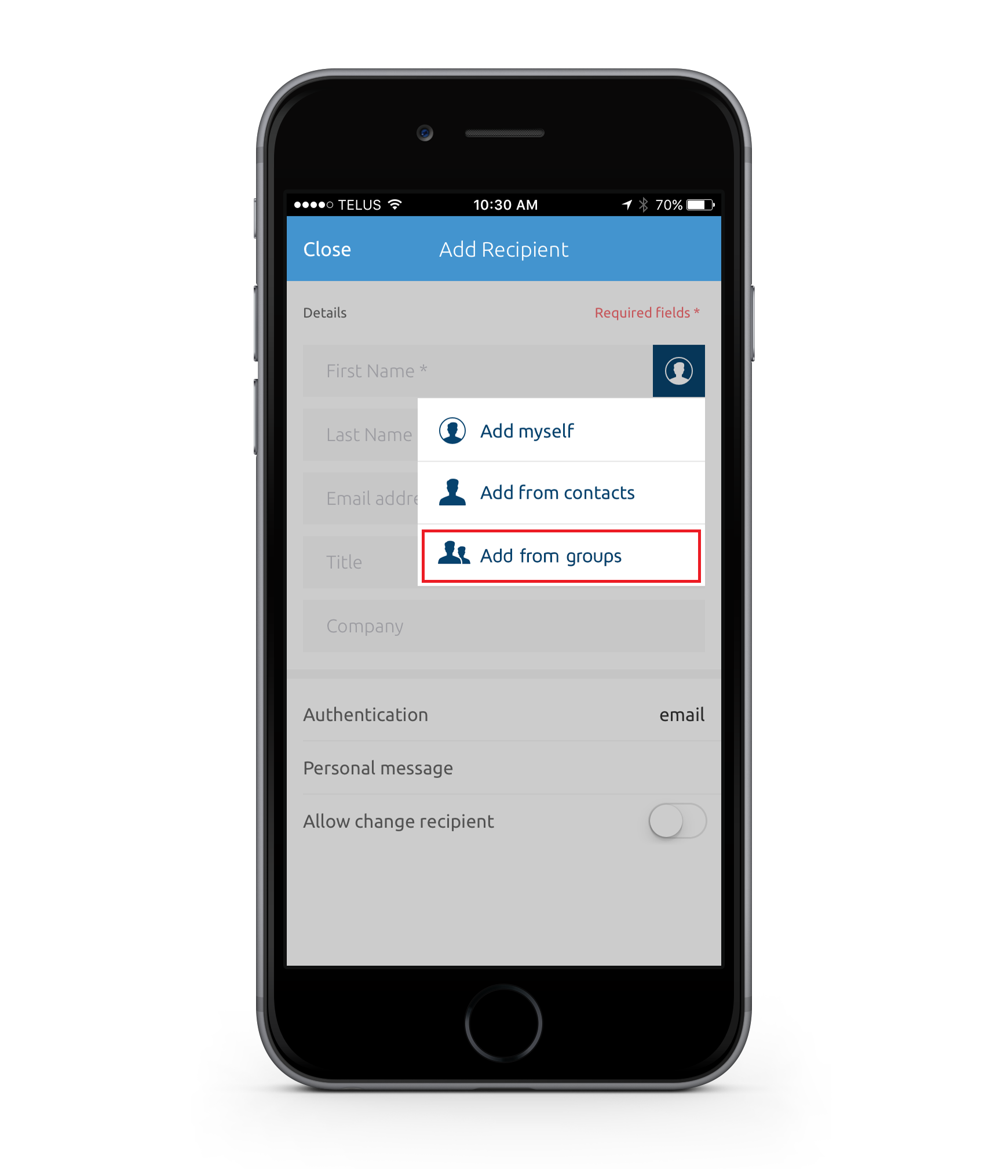 Access shared templates
Does your organization use templates company-wide for frequently used documents that require e-signatures? Shared templates can now be accessed from the iOS app. When adding a document from your Templates folder, simply select your shared template to use for your transaction.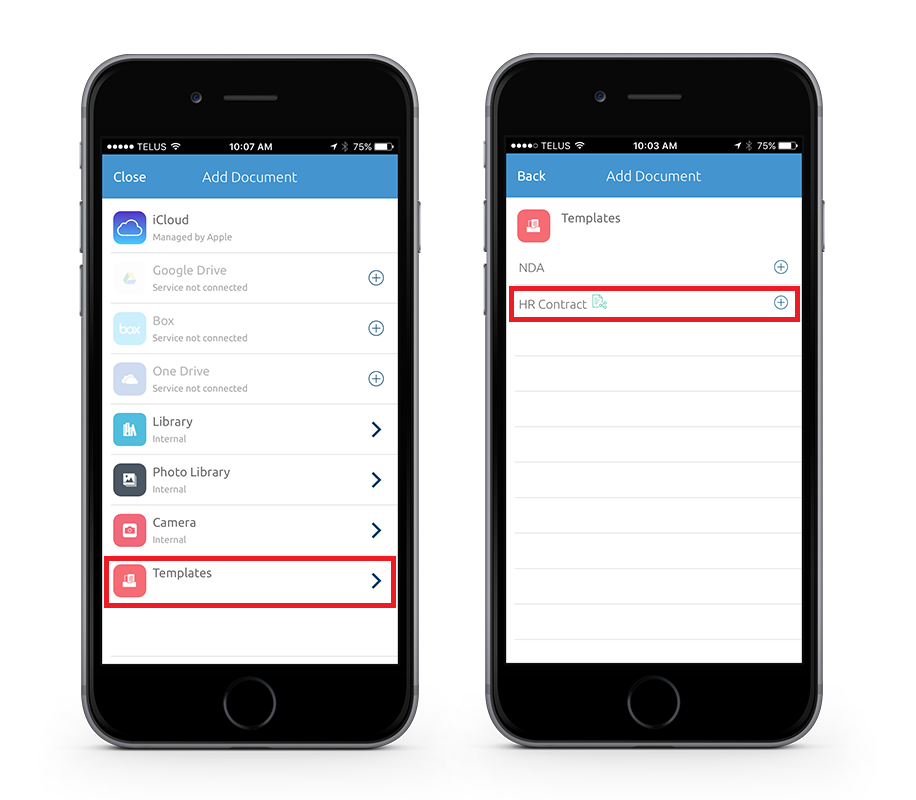 Upload documents from popular cloud storage services such as iCloud and more!
Do you use cloud storage services for your documents? When it comes to getting documents signed on the go, connecting to popular cloud storage services is key. In our latest update of the app, we added iCloud to the list of popular cloud storage services such as Google Drive, Box, and OneDrive to access documents you want to send for e-signature quickly and easily.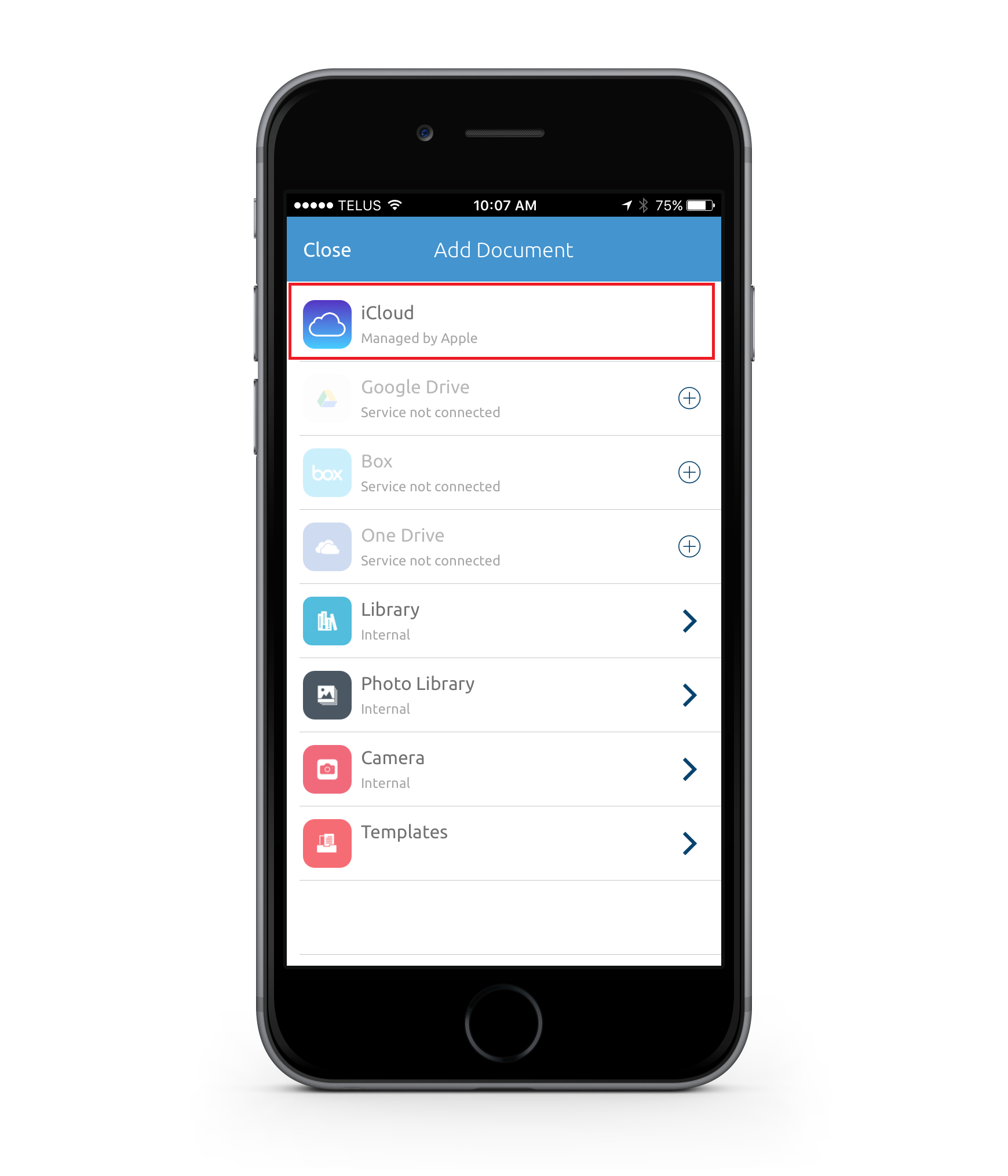 In addition to these powerful features, take advantage of our out-of-the-box features already included in our iOS app such as in-person signing, signer authentication, offline capability and many more!  
For those of you who already have the app, simply update the app on your iOS device to access the features I mentioned. If you have an eSignLive account, you can download the app for free! Download the app here and enter your eSignLive credentials to start e-signing on the go today!  
New to eSignLive? Try a 30-day trial of the eSignLive iOS app and see how easy it is to use!
Visit our website for more information about the mobile app.  
NOTE: Since publishing this blog post, the eSignLive mobile app is now available for both Android and iOS.
Video: eSignLive Mobile App for iOS and Android