5 Reasons to Check Out eSignLive at Dreamforce 2017 - Part I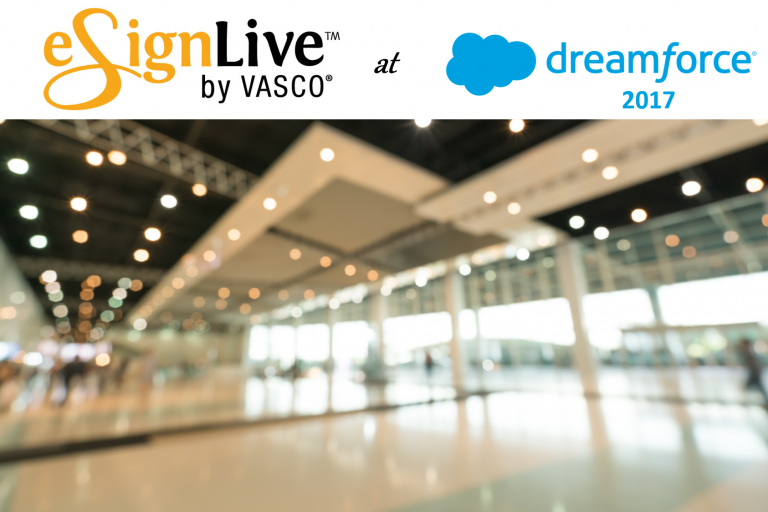 It's that time of the year again! Dreamforce is around the corner and we all know how crazy it gets when you are at the biggest tech conference of the year. But eSignLive's Dream Team is here to help you  with our #DF17 blog series. We are going to walk you through the top 5 reasons you should come check out eSignLive at Dreamforce this year. There's a lot more under the hood, but we'll talk about that when you meet us at Booth#113.  We'll also talk about the best sessions, parties, events and booths that you should include in your agenda. So, let's buckle up and ready, set, GO!
eSignLive for Salesforce CPQ: Reason #1
In the first of this blog series, we are going to talk about eSignLive for Salesforce CPQ, the first e-Signature app for Salesforce CPQ available on the AppExchange.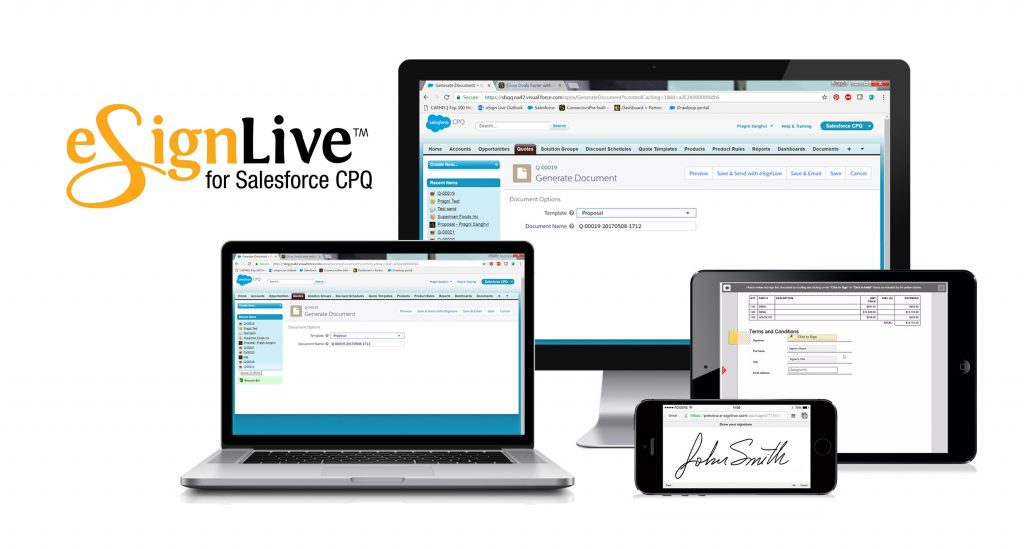 eSignLive for Salesforce CPQ enables organizations to completely automate their quote-to-cash process with electronic signatures. Users can securely capture completely legal and compliant electronic signatures for the sales quotes, proposals, contracts & invoices generated in Salesforce CPQ without ever having to leave the Salesforce environment. They also get complete visibility into the progress of the transactions in real-time. When the signing is concluded, not only does the completed document come right back in their Salesforce record, users also get a comprehensive audit trail of who signed, in what order, when and where. Did I mention that all this is accomplished in just one click? All the user needs to do is generate their contract in Salesforce CPQ just the way they usually would and once their document is generated, send it for eSigning with one click. Want to know more about how this app works? No worries, we have you covered!
BNP Media
Since the launch of our eSignLive for Saleforce CPQ app earlier, we have already had tremendous success with it. So much so that at Dreamforce this year, we are orchestrating a Theatre Session featuring BNP Media, and how they use eSignLive to close their contract loop with electronic signatures. This session is being presented by Salesforce and Kadence Collective, partners who helped implement this solution for BNP Media. Come check us out on Wednesday, November 8, from 3:00 to 3:20pm at the San Francisco Marriott Marquis Hotel, Golden Gate - Expedition Theater. Pick up some cool swag while we show you how this media titan implemented a better Quote-to-Cash process with the help of Salesforce CPQ and eSignLive. Check out the eSignLive for Salesforce CPQ app on the AppExchange and tell us what you think in an online review. Or, want to meet with us at Dreamforce? Just click here to schedule a meeting and we'll set up a time that works for you. [promotion id="21855"] Next week, we will talk about two more reasons to check out eSignLive, the #1 e-Signature solution as ranked by G2 Crowd for 7th time, at Dreamforce this year. Stay tuned and you won't regret it! The eSignLive at Dreamforce 2017 blog series will cover a breadth of topics about Dreamforce, eSignatures and how to tackle this conference. Count on us to help you navigate this year's Dreamforce! #DF17