7 Ways to Evaluate Tech Support Before You Buy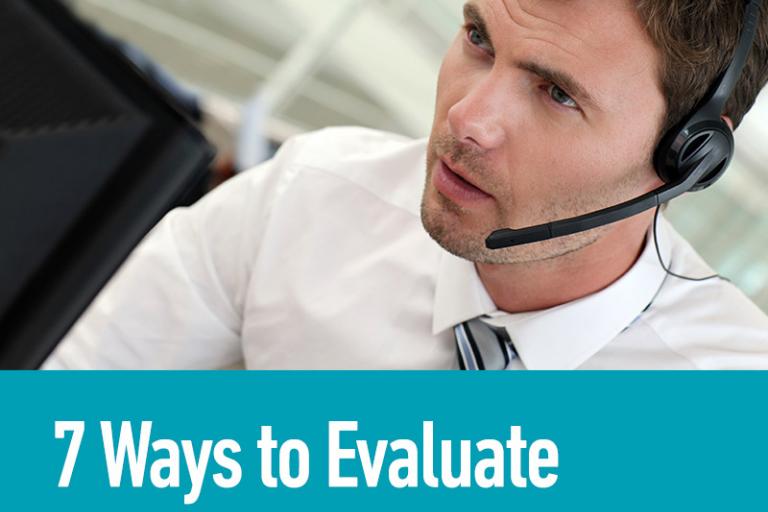 Tech support is a term that tends to get a strong reaction from software users [think: frustrated groan]. You know your team will need it at some point, but during the purchasing process it's impossible to anticipate exactly what kind of technical questions your team will have, or how many hours they'll spend trying to answer questions and solve problems.
How do you validate that a vendor will follow through on their promise to deliver great post-sales support? Here are a few tips:
Look for a company that does not outsource tech support. Especially in small to mid-sized software companies, on-site tech support personnel tend to have close relationships with the developers and can troubleshoot issues immediately.
Test the support lines (not the sales number). Was your call answered live or sent to voicemail? How long before the call was returned? Test a few more times.
Ask the vendor for target response and resolution times.
Verify tech support hours of operation and languages supported. Will these work for your users?
Check if the vendor charges for so-called "Premier Support" for live phone/email/chat support and what type of baseline support is offered as part of your agreement. Do you have access to a real person on-demand, or simply access to community-based support?
During reference calls, ask questions about the vendor's culture. Some companies are more agile, demonstrate perseverance through complex problems and will go to great lengths to exceed customer expectations.
Read online reviews like those on business software site G2 Crowd. This site publishes an analysis of e-signature user comments and ranks vendors on customer service and satisfaction. In addition, websites like Yelp and the Better Business Bureau also provide insights into how the vendor will treat you once you're a paying customer and if complaints (e.g., billing issues) have been filed. If there are recurring problems, buyer beware.
Online reviews of e-SignLive
Once the contract has been signed, fixing a situation where there is a lack of vendor tech support is a lot more difficult. A rip-and-replace scenario is really the last resort, but we are seeing an increasing number of these types of conversions despite the cost and pain of switching – which goes to show just how critical quality tech support is. According to a customer who uses the pre-integrated e-SignLive for Salesforce app:
"We used a large e-signature provider prior to switching to e-SignLive and have noticed a large scale improvement in service."
Other customers are posting similar comments about the e-SignLive tech support team:
"e-SignLive by Silanis has top notch technical support. From a customer's perspective, you won't be left alone wondering how to work their software. Whoever answers the phone is always willing not only to help you, but teach you about their software." (Ashley W., IT Technician)
"To date the support from the e-SignLive team has been fantastic. The account team and the technical team make themselves available for any and all questions our group might have." (Administrator with a top bank)
"e-SignLive is a great company to work with - small enough for personalized service, big enough to offer the products we need." (Paul H., VP of IT, U.S. Bank)
At e-SignLive, giving our customers the best service experience ever is a strategic goal. It's one of the core reasons why we have the highest customer retention rate in the industry at 96%.
If you're evaluating e-signature solutions and interested in learning about our track record, download the latest G2 Crowd report. It ranks e-signature vendors on more than 1,300 user reviews with opinions on everything from features to the quality of technical support. Or for a side-by-side comparison, see how e-SignLive stacks up to the competition.