Accounting Procedures Win Big with E-Signatures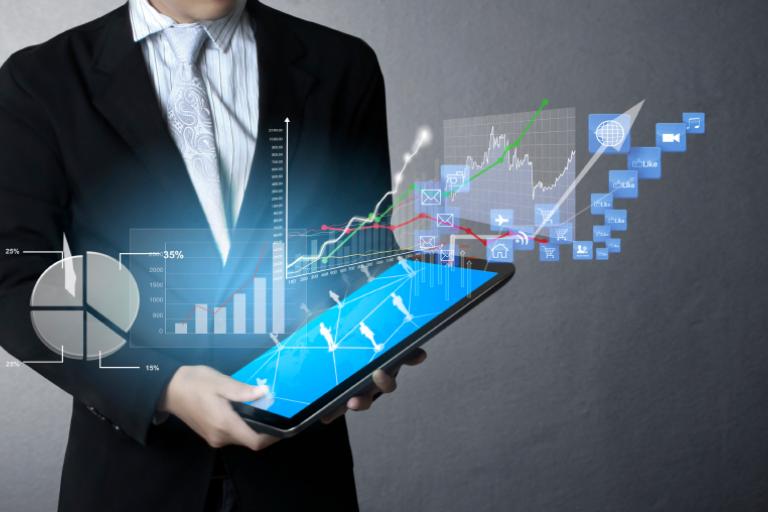 Often an e-signature solution is brought into a business organization to improve sales. It is instrumental in closing deals faster, boosting sales productivity, and enhancing the overall onboarding experience for customers.
What businesses may not realize is that e-signatures can have a very similar impact on departments beyond sales, including the accounting department. Instead of handling a lot of contracts, documentation and paperwork that may require multiple signatures, accounting is able to significantly reduce the preparation process with templates, cut out the time and materials expense of printing of multiple copies, end the chase to get signatures within a specific timeframe and ensure delivery of important documents to specific parties. This allows all parties to sign documentation quickly and securely from anywhere, at anytime.
Of course, we practice what we preach by including e-signatures on every contract related to the company, whether it's with a new or renewing customer or a vendor.  For us, the electronic signature templates are great productivity enhancers. We can create, share and reuse much of these documents. The signers, including our CFO, only need to complete the few additional fields to complete the electronic paperwork.
We also use e-signatures internally. For instance, all expense reports are signed with e-signatures. This solves the age old problem of delays due to straggling and missing signatures. In addition, the process runs in a very clean manner because it moves in the right order -- from the person completing the report to the supervisor to accounting.  There's no printing, no scanning and no faxing. This is really valuable when someone in the workflow is traveling or working outside of our corporate headquarters. What could take weeks can now be completed in one day. That means employees are reimbursed faster and accounting can finalize the monthly financial close sooner.
E-signatures are also used for board resolutions, documentation, consents and email votes. Recently we needed a director sign-off on a financial statement. We were able to process the signature on the corporate documentation within minutes although this particular individual was vacationing outside the country.  There was no need for any equipment beyond a computer, tablet or smart phone. The solution also ensured that all documents and data relevant to the signing process were securely captured and stored.
The same process is used for many authorizations and transactions with our banks. Banking requires a lot of paperwork that needs to be read and authorized and everything must stay secure and confidential. E-signatures are very helpful in eliminating all physical boundaries and increasing efficiencies to develop, share and complete documentation.
For our auditors, all of our business' financial records are electronically archived and therefore nothing is lost or missing. This eliminates any risk of non-compliance. The e-signature process also provides the internal controls for assuring we meet our objectives in operational effectiveness and efficiency, reliable financial reporting, and compliance with laws, regulations and policies.
To learn more about how to develop your own business case for e-signatures, download the Silanis whitepaper evaluating security requirements relating to e-signatures, download the Silanis whitepaper, How To Calculate E-Signature ROI. It includes more than 30 real-world ROI metrics from actual e-signature implementations, so you can build a strong business case and benchmark your anticipated ROI against the benefits that others have achieved.
Andrea Conrad is the Financial Controller for Silanis Technology.  Her responsibilities include internal and external financial reporting, audit, tax and regulatory compliance. Prior to joining to Silanis, she was a Manager in Assurance and Advisory in a large accounting firm.