Achieve end-to-end digitization with OneSpan Sign and MeridianLink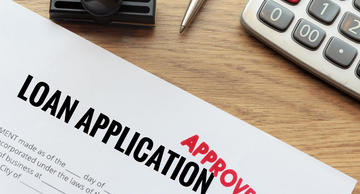 In this fast economy, convenience matters the most to consumers and bringing end-to-end digitization to cumbersome financial processes is an easy step to take because of MeridianLink and OneSpan Sign.
A recent report by Accenture found that more and more consumers prefer banking online, however account opening and loan application are still lagging in digitization. But with MeridianLink and OneSpan Sign, these business processes too can be conducted on the web.
MeridianLink's XpressAccounts and LoansPQ service offer web-based origination, approval and e-signature of transactions that make these processes a breeze. With OneSpan Sign's electronic signature capabilities pre-integrated into these online platforms, credit unions and banks can complete the entire account opening and funding transaction right inside the interface that they use every day. For customers, it just takes a few clicks and documents can be e-signed remotely or in the branch face-to-face using a tablet, laptop, desktop or any other device.
How does the OneSpan Sign and MeridianLink connector work?
Banks and credit unions can access e-signature capability directly from MeridianLink's LoansPQ and XPress Accounts in a few simple steps.
Users can simply choose the documents that need e-signatures in the Applicant section, and send via OneSpan Sign with one click. The connector automatically detects signature placement on the documents generated by LoansPQ and XpressAccounts reducing the manual steps required to prepare and send e-signature transactions. MeridianLink and OneSpan Sign's integration also offers authentication options like access code and SMS codes to ensure maximum security of the transaction.
Check out this demo of how to access e-signature capability directly from MeridianLink's LoansPQ and XpressAccounts interface. 
Ease of use + 100% secure and legal
OneSpan Sign makes it easy for credit unions and banks to white label the email and the signing interface for the user completely, so there is no confusion on the part of the signer regarding the authenticity and origination of the transaction. White-labeling ensures that the consumer recognizes the brand of the financial institution right away and does not drop out of the transaction. The signer can also sign anywhere on any device including mobile, tablet or any web-enabled computer with the help of OneSpan Sign's mobile-optimized UI. The intuitive and easy to use interface helpS the signer complete the e-signature transaction within minutes.
Once the document is signed, the connector automatically archives it back in MeridianLink so that the bank has all relevant documentation in one easy-to-access place.
Comprehensive audit trails made available to the banks and credit union capture the entire signing process from beginning to end, so that transactions can be tracked and replayed for compliance purposes and internal controls. Often, account opening and loan application processes involve multiple signers. In such cases, each e-signature is individually locked down as it is added to the document to create a tamper-seal. If a signer and co-signer e-sign on different days, the audit trail will reveal exactly who signed, in what order and when.
Together, OneSpan Sign and MeridianLink simplify the day to day processes for banks and credit union making it convenient and easy not only for the financial institutions but also for the members. This builds the confidence of consumers and gives them convenience.
Read more about OneSpan Sign and MeridianLink's partnership in this datasheet.