Behind the Scenes: The eSignLive New User Experience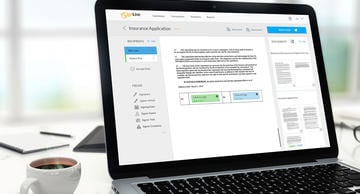 We are less than one week away from unveiling eSignLive's new user experience to empower you to create, prepare and send transactions for e-signature faster than ever before – no matter what device you use. For the past year, the eSignLive UX team has been hard at work to give our web-based e-signature service a facelift. Our users rely on eSignLive on a daily basis to send their transactions out for e-signature and our team recognized the importance of providing them with the best experience ever. This project was driven by balancing feedback from the market and optimizing design elements to give users an intuitive experience when using eSignLive across all of their devices – desktop, tablets and smart phones. [promotion id="15407"] I had a chance to catch up with Carolyne Moran, Senior Product Manager to learn more about the behind the scenes of the eSignLive New User Experience project: Why was it necessary to update eSignLive's user experience?  As an organization, providing the best experience ever is deeply rooted in our DNA and is what keeps us motivated each day to develop, deliver and support the best e-signature solution in the market. The need to change eSignLive's user experience was predominately driven by our customers. We watched and observed how our customers used eSignLive every day and gathered their feedback on how we could improve the sender's experience and modernize the look-and-feel of the interface. We're always willing to go the extra mile for our customers and will do whatever it takes to ensure they're getting the most out of our solution.   Why is user experience important?  User experience is key when your product is a tool people interact with on a daily basis. Because of the universal appeal of e-signatures, it's important that the solution is extremely easy to use for everyone – sales, operations, HR, IT, procurement and more – at all levels of the organization, right up to the C-suite. We made it a project goal to ensure that our users – no matter who they are in the organization – felt the product could help them get their job done effectively. And to do that, we had to ensure the interface was well organized, clear, easy to use, and most of all, intuitive.   What are three things that you're really proud of in eSignLive's new user experience? 
100% responsive across multiple devices: eSignLive is now completely responsive across multiple devices. Whether you need to create a transaction from your desktop computer, tablet or mobile phone, the experience is optimized for all screen sizes. We had a 'mobile first' mind set to enable users to conveniently create and prepare their transactions – no matter which device they are using.
New top-to-bottom flows and streamlined views: We optimized the design to include a natural flow when users create a new transaction or template. The top-to-bottom approach guides the user so that they can easily add documents, recipients and even access advanced settings such as user authentication to validate their recipient's identity.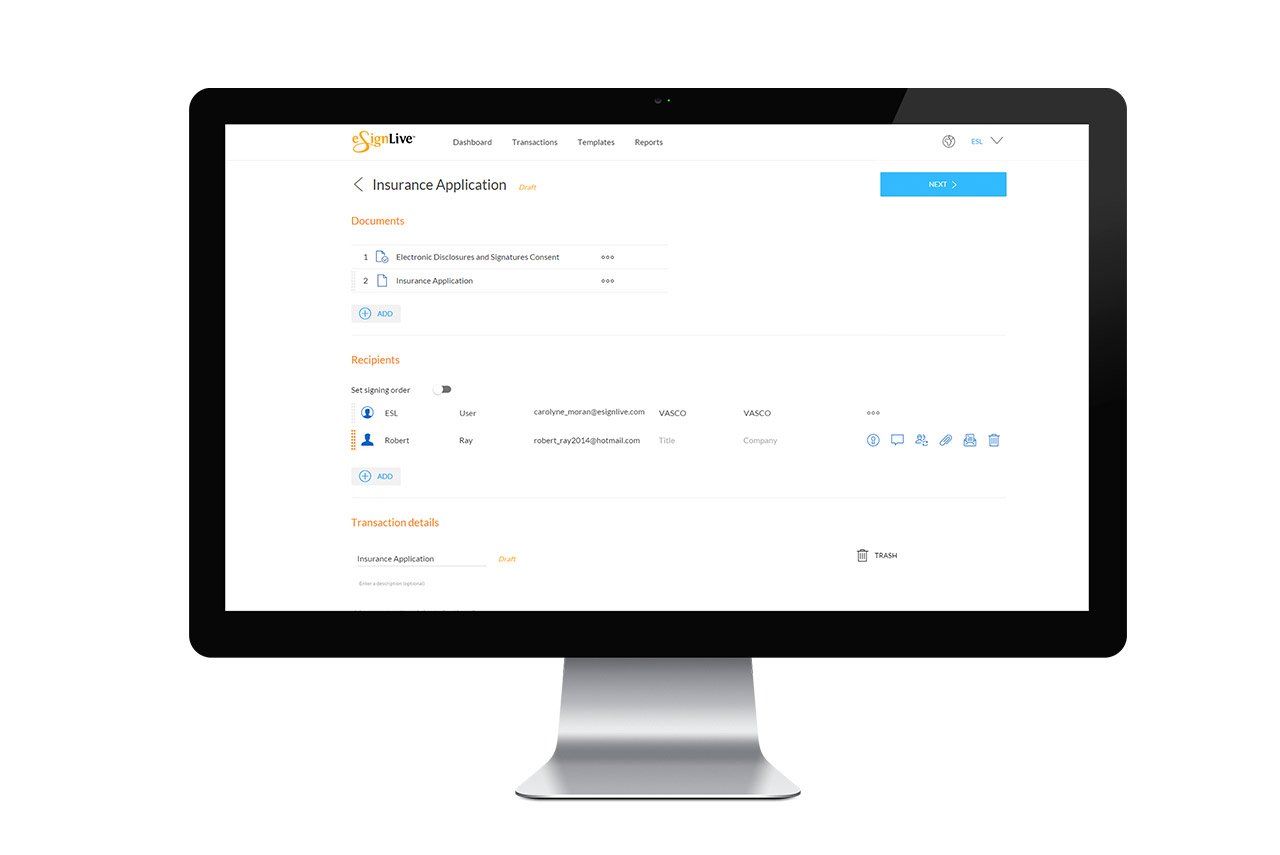 Centralized dashboard: The dashboard gives users a quick and immediate glance at their account activity in one area to track all incoming and outgoing transactions. Real-time data is available to users for intelligent decision-making about all of their digital transactions.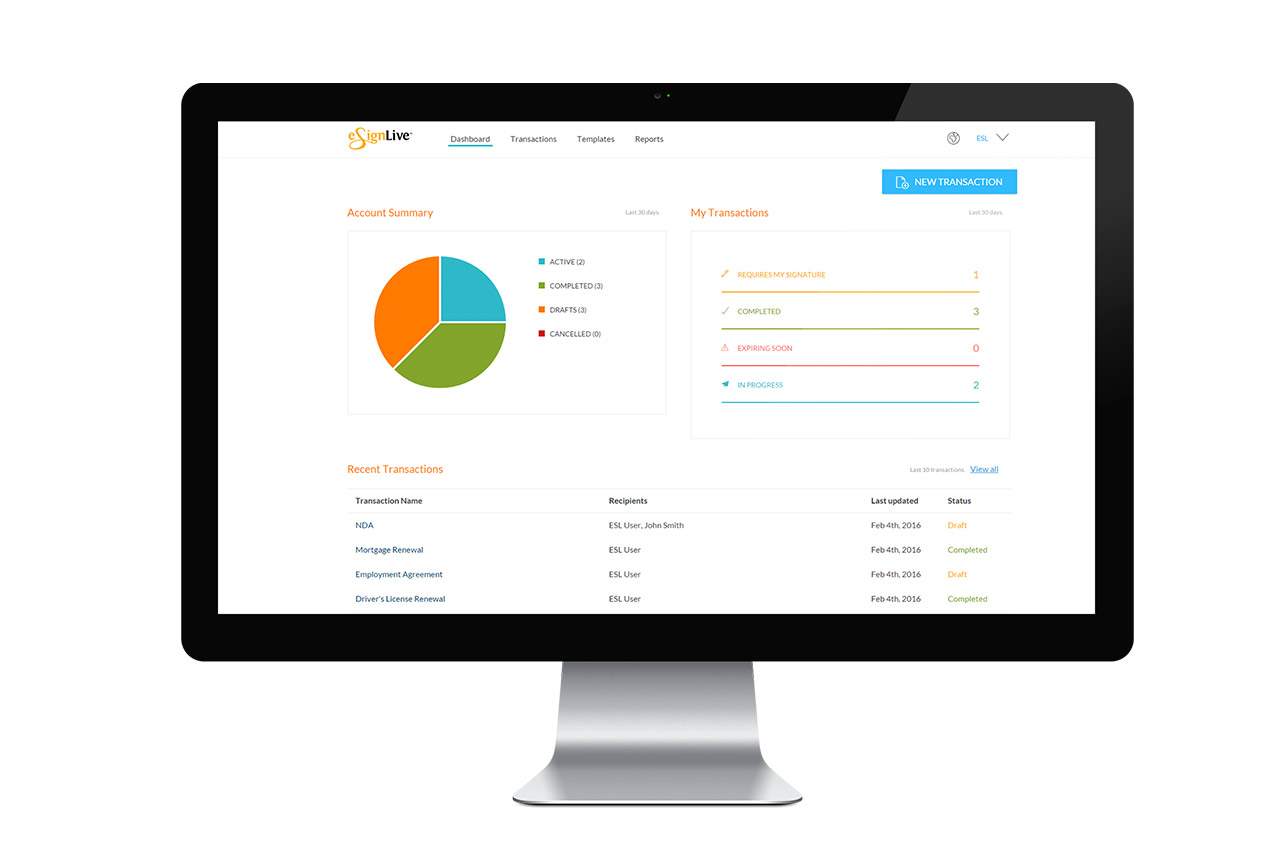 How did you solicit feedback for this project?  User testing was a crucial milestone in our user experience project to help us validate our design and functionality choices for the new user experience. We conducted testing from the wireframe concept stage up until the solution was fully functional for customers and first-time users. This was an iterative process – it was important for us to test, make the necessary changes to our interface, and validate the changes with our testers.   To learn more about eSignLive's new and improved signer user experience, please visit our website. If you're a developer, the new user experience is now available in our sandbox environment. Get a new sandbox account to try it out today.