Behind the Scenes: The OneSpan Sign Mobile App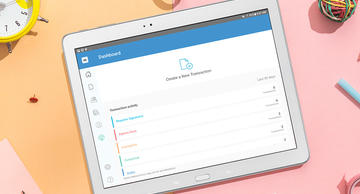 Organizations continue to embrace digital change by including the use of mobile apps in their digital strategy. The need to equip their workforce with mobile technologies is more important than ever to boost productivity, and help employees engage and connect with customers and partners on the go.  
According to an Accenture Mobility Research study, 46% of the executives surveyed in the study claimed that Productivity apps is the most popular app used in their organization -  Productivity apps claimed the top spot out of the 10 app categories asked about in the survey.
OneSpan Sign offers a business productivity app for iOS and Android to help organizations go mobile with e-signatures from their smartphones and tablets. The OneSpan Sign mobile app is a perfect tool for field workers like sales agents that need to close a sales deal by conducting the signature process face-to-face or remotely with customers.  
I had a chance to catch up with our very own mobile team at OneSpan Sign to learn more about the behind the scenes of what goes into building a mobile app.  
Why was it necessary to create a mobile app for e-signatures?
With the trend of the mobile workforce and more employees working remotely, we felt that it was important to create a mobile app that would facilitate the way field workers like sales agents, conduct business with their customers quickly and easily.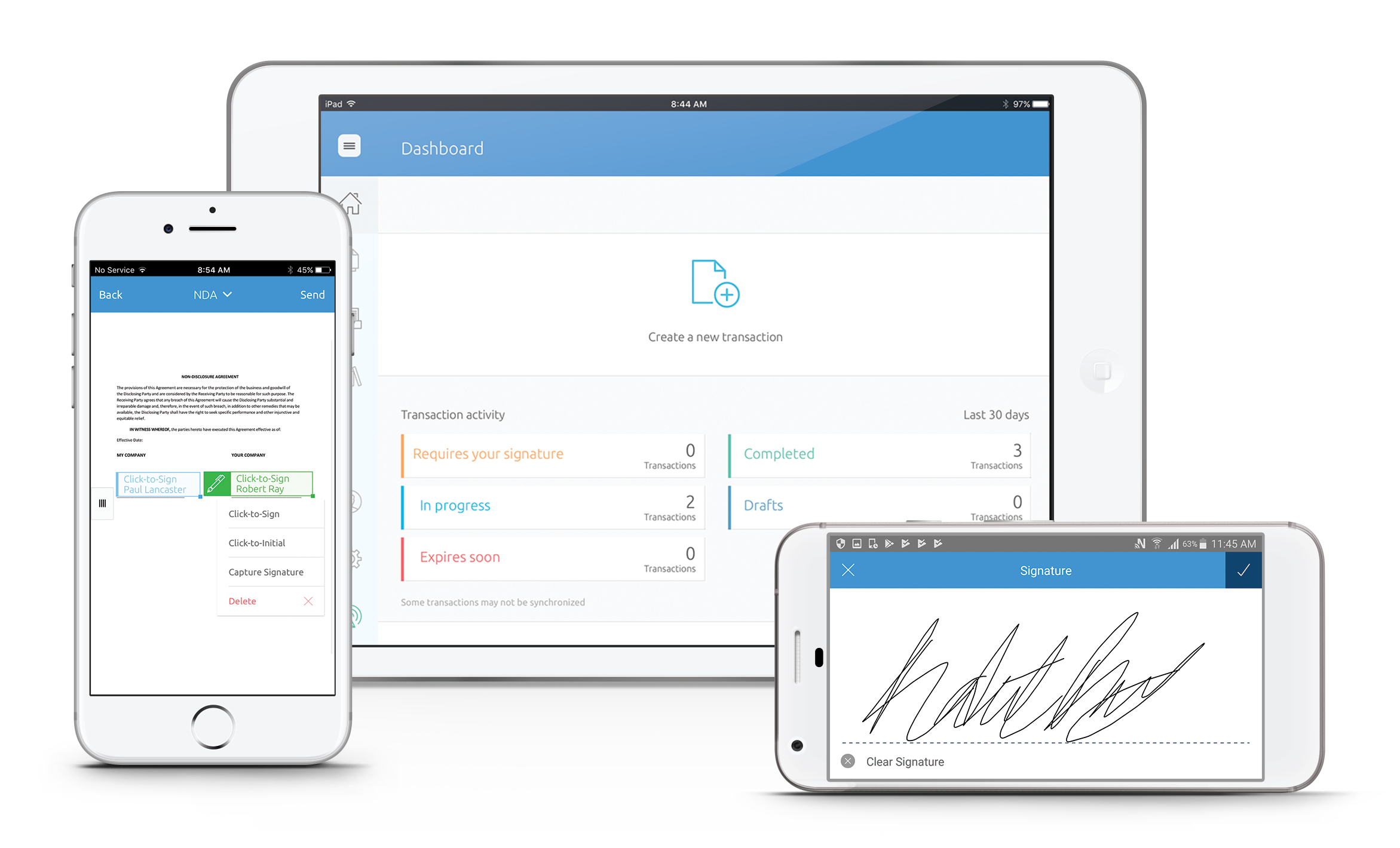 Employees are no longer chained to their desktop computers so the need for a mobile app was obvious.  
We also wanted to provide value to our customers who are using the OneSpan Sign web application, by giving them the option to use the mobile app as an extension of our offering. Now our customers that need to get documents e-signed on the go can do so by using our mobile app.  
At the same time, we know that some organizations already service their customers via their own mobile app (think of a bank that offers a mobile banking app), therefore instead of sending their customers to a 3rd party mobile app like OneSpan Sign, they prefer to integrate e-signing capabilities directly into their own apps. That's why we also offer the OneSpan Sign SDKs for iOS and Android as additional part of our complete mobile product portfolio.  
What did you consider when creating the OneSpan Sign mobile app?
Reliability and performance of the app
We made sure our mobile app is reliable so our users can send documents for signature without interruption. We closely monitor and test our app across different user scenarios to ensure optimal performance and reliability for our users.  
Help users get e-signatures using a secure mobile app
We built the OneSpan Sign mobile app with security in mind. This includes following best practices for mobile app development such as encrypting the code used to build the app, mobile device encryption, and even transaction-level and document-level encryption to keep data secure.  
As an extension of our web app, we made sure that our users can have peace of mind when using our mobile app. Our mobile apps:
Meet compliance standards such as SOC 2 Type II and HIPAA
Give users the ability to authenticate their signers' identity using Email, SMS text code and Q&A
Ensure each signature is secured with a digital signature that securely links the signer to the document to ensure accuracy and prove compliance.
Provide detailed audit trails that include information such as, who signed, in what order, at what time and where.
User experience is key when your product is a tool people interact with on a daily basis. Because of the universal appeal of e-signatures, it's important that our mobile app is extremely easy to use for everyone – sales, operations, HR, IT, procurement and more – at all levels of the organization. We made it a goal to ensure that our users felt the app could help them get their job done effectively on the go.  
The mobile app interface was designed in an organized and clear way so users can easily navigate from one page to another when sending or signing documents.  
What are some of the cool features a user can expect in the OneSpan Sign app?
The OneSpan Sign mobile apps are full of robust features. Here are our top 4 picks:  
1. Upload documents from popular cloud storage services
Easily access your documents from popular cloud storage services such as Google Drive, Box, and OneDrive. You can even pre-populate documents in a Library, or even access your frequently used documents in the Templates section.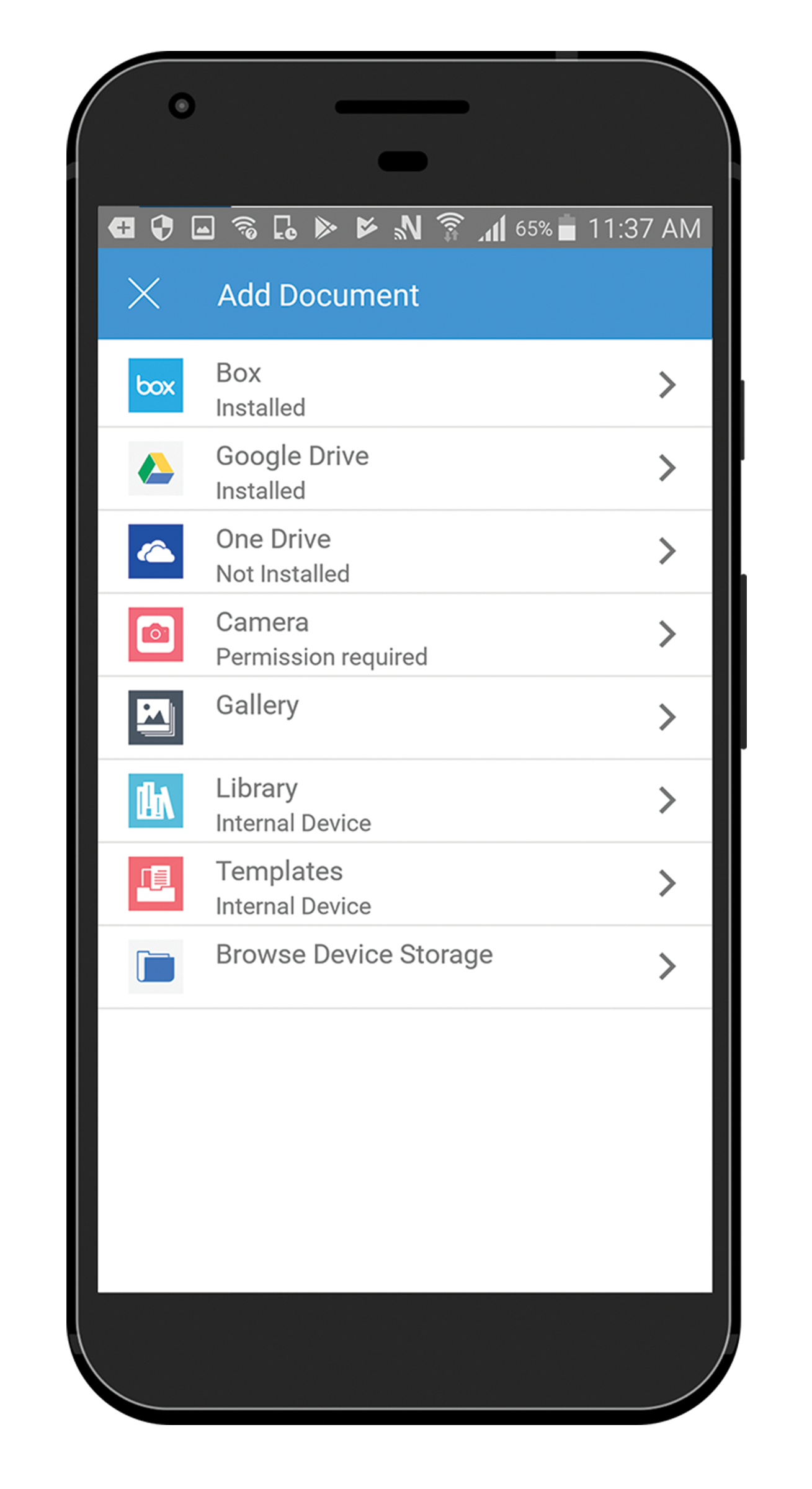 2. Prepare and sign transactions offline
Our mobile apps include offline capability to enable you to truly prepare and sign your transactions from anywhere and anytime regardless of your Wi-Fi connection or cellphone signal. The apps have built-in functionality that lets you complete transactions offline, if necessary. Once internet connectivity is re-established, the solution will automatically synchronize with the service.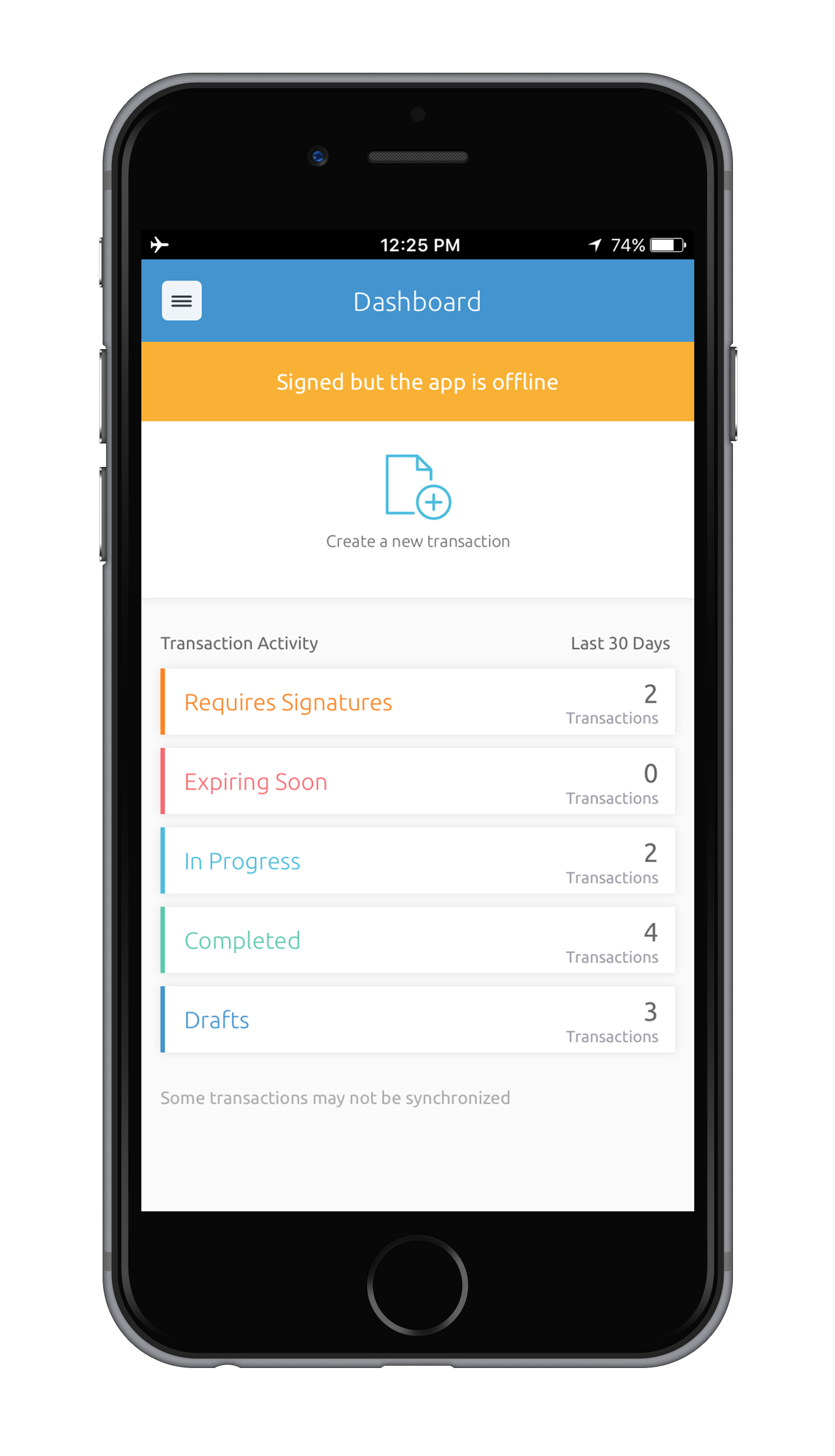 3.
Transactions from your OneSpan Sign web account are mirrored in the mobile app
If you're already using OneSpan Sign from the web application, transactions from your web account will be mirrored to the OneSpan Sign mobile app and vice versa, giving you a seamless experiencebetween both platforms. For example,  you can send a document for e-signature from your laptop then monitor that transaction from the mobile app to ensure the transaction has been signed and vice versa. If you're already an OneSpan Sign user, download our mobile app from the Apple App Store or Google Play Store, enter your credentials and start using the mobile app!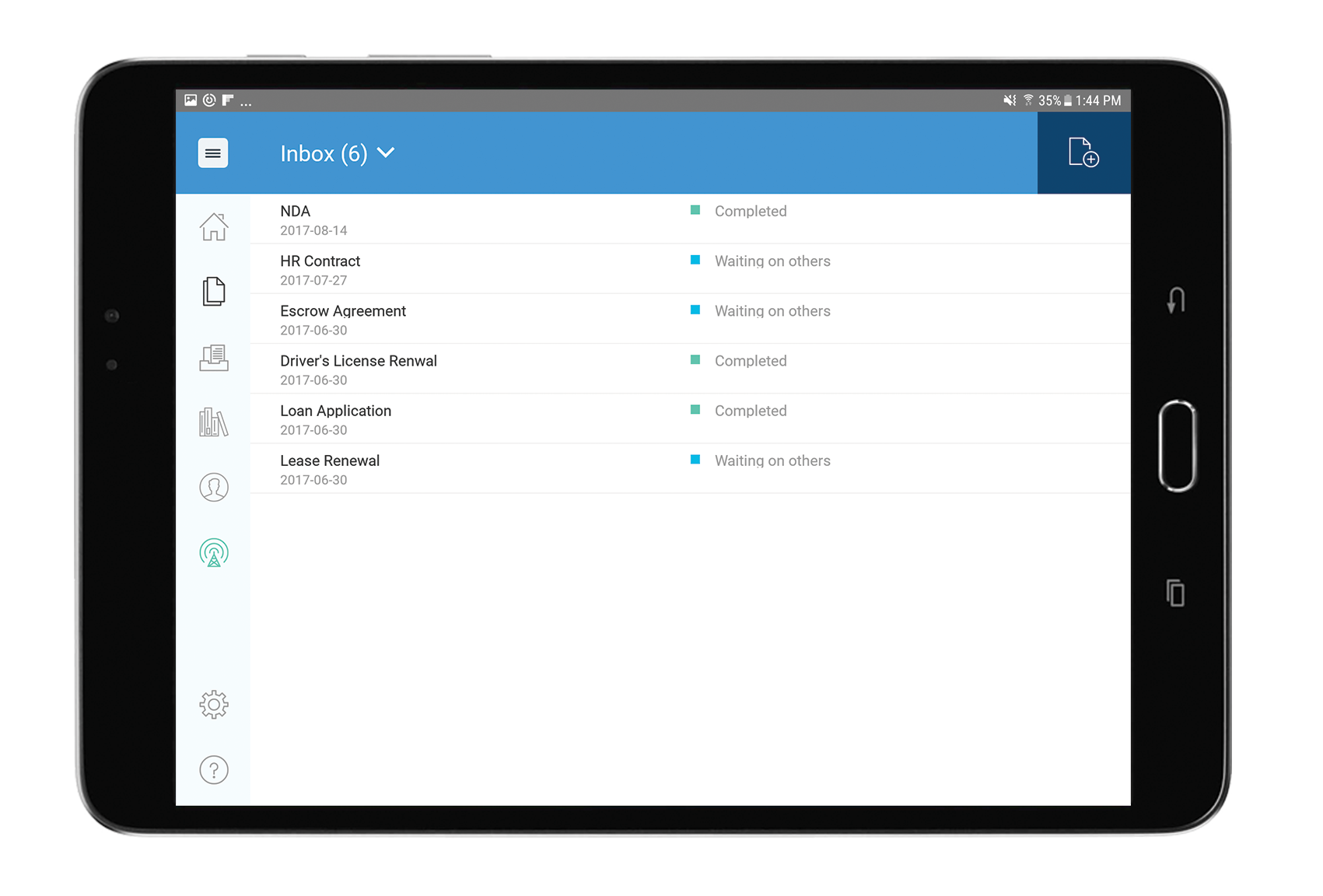 4. Use templates from OneSpan Sign on the go
You can automate the e-signature process for your frequently used documents from our mobile apps by using templates on the go from your smartphone or tablet. We even extended offline capabilities to templates so you can prepare and sign a transaction from a template on the go, regardless of your Wi-Fi connection.
Interested in going mobile with e-signatures? Download the OneSpan Sign mobile app for iOS and Android for a 30-day free trial. – and if you're already an OneSpan Sign client, just use your credentials to start sending and signing on the go!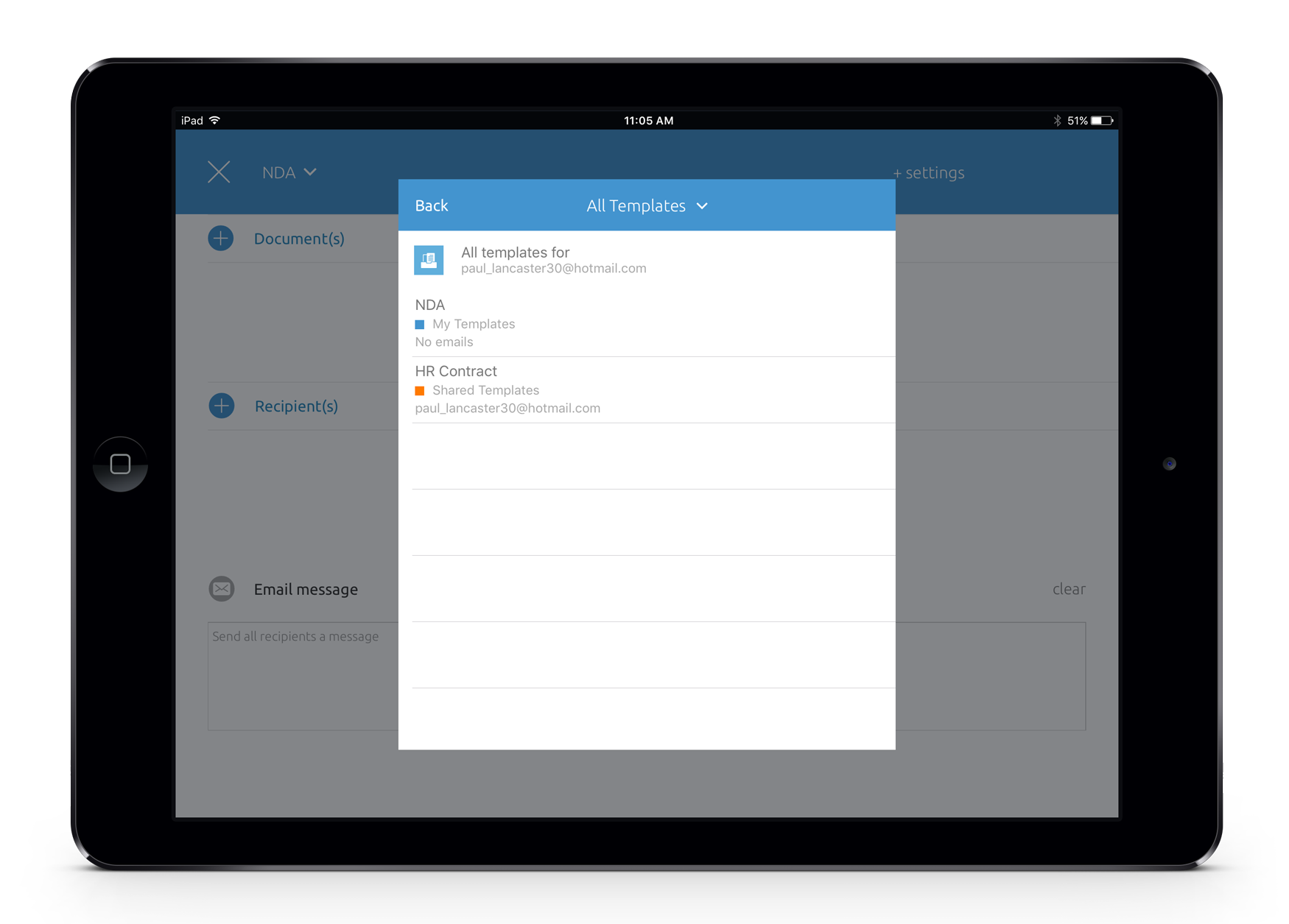 Video: OneSpan Sign Mobile App for iOS and Android