Blow the Doors Off a Credit Union Branch with E-signature Enabled Online Account Opening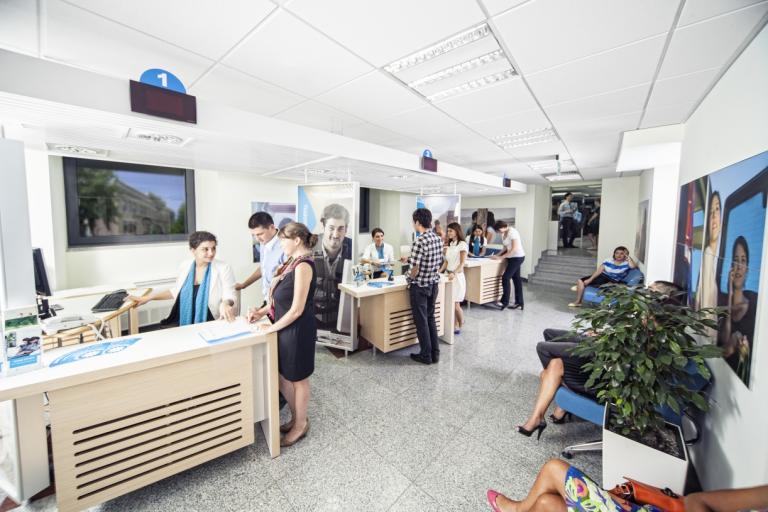 Although credit unions love to tout convenience as an inherent advantage of their member-first approach, most can't afford to plant a branch on every corner. Even if branches are strategically located, limited hours don't allow banking during the work week.
But by replacing long lines with an "Apply Now" button and trading piles of paperwork for a few screens sealed with a secure e-signature, online account opening can blow the doors off brick-and-mortar branches, expanding a credit union's virtual footprint by welcoming new members 24/7.
An e-signature combines the privacy consumers require from financial institutions with the convenience they crave. Public preference tipped toward online account opening as early as 2011, according to this study from Forrester Research, when more consumers acquired financial products online (37%) than in a branch (36%).
Online Account Opening: Beyond the Branch
While physical branches are far from dead, credit unions hunt for additional avenues to make products and services more convenient for time-crunched, tech-savvy members. Transcending the limitations of branch hours and locations – and the time eaten by waiting in line – online account opening connects a credit union with consumers virtually anywhere.
Even for a credit union like mine with a geographic footprint encompassing two counties, online account opening is a critical strategy to reach beyond a 10-mile radius of each branch. Beyond the local convenience, online account opening became our best (and sometimes only) bet for serving college students, distant co-signers, members of the military, snowbirds who head south for the winter and relatives of existing members who qualify for membership in other states, time zones and countries. For national credit unions that serve a certain occupation – such as teachers or military – the far-reaching capabilities of online account opening are obvious.
But simply having an online application portal isn't enough. Too many credit unions assume because it's online, it's automatically more convenient, while consumers might find the process long and complicated or run into glitches along the way, forcing them back to a branch. Nearly 90 million Americans attempted to open accounts online in 2011, according to a report from Javelin Strategy & Research. Unfortunately, about half of the consumers who started the process online abandoned it, including two-thirds of first-time applicants. Frustrated consumers either shift to costlier channels, click over to another institution's website or give up altogether.
Virtual first impression
For online account opening to attract new members – let alone serve existing members – it must be easy to use and just as pleasant as a smiling staff. Think of the portal as a virtual welcome mat; it may be the first impression for new members who've never stepped through a credit union's physical doors.
That's the approach our credit union took when setting up online account opening. We edited the dull, institutional copy and disclosures to be more informal, as if the viewer were talking with a friendly member service rep, not transacting through a machine. We designed an inviting welcome screen that introduced the process in four simple steps, casually outlining what information we'd require and how long it would take.
We wanted consumers to see that we weren't a small, old-fashioned credit union, but a forward-thinking organization on the leading edge of convenient technology. We wanted them to see our attempt to make banking – often a stressful ordeal – as painless as possible with friendly, informal, straightforward service, even via web forms. Underneath it all, we wanted them to see that we'd be responsible stewards of their money – as evidenced by safe, secure online processing.
The goal was for consumers to breeze through the screens, entering only the most necessary information to qualify their membership, verify their identity with a secure e-signature, and fund new accounts seamlessly.
Meanwhile, staff is spared the paperwork and time required to serve every member personally, freeing them to focus on members who prefer transacting in branches. Best of all, the members who prefer to open accounts online tend to profitable users of other digital transactions, too, reducing costs for the co-op. Because they thrive online, they're more likely to join your email list and follow you on social media, as well.
E-sign on the go
With technology advancing quickly, don't assume members are sitting in front of a desktop computer screen to e-sign their new account. The Javelin study found that 20 percent of the 88.5 million consumers who started opening a savings or checking account online did so from a mobile device.
To continue offering consumers the convenience they expect, electronic signature capabilities must be mobile friendly, enabling a seamless online account opening process for small screens and big thumbs. The future of account opening will be mobile: using camera phones to capture ID verification and upload documents, pulling basic information from the phone to autofill forms, funding accounts directly and intelligently cross-selling the next best product.
Though many credit unions are traditionally and culturally built around the branch, they can't keep waiting for consumers to walk through the doors. Proactive financial institutions are reaching out to meet consumers online, building confidence in their digital capabilities to serve members with convenient, secure service anywhere at any time.
Brooke N. Bates is a freelance business journalist, published author, blogger and marketing consultant based in Cleveland. Before launching her freelance business, BantaMedia, she worked as a digital marketing specialist for a credit union and as editor of interactive media at a national chain of business publications, where she managed strategy and development of print, digital, social, email, video and web content. Image Source: Wikimedia Commons [cf]skyword_tracking_tag[/cf]