CFPB Moves TRID Effective Date to October 3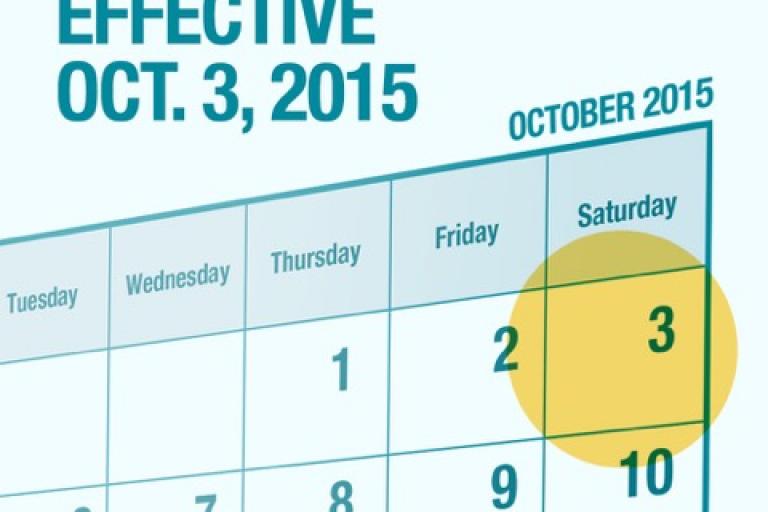 On Thursday, June 24, National Mortgage News reported that the CFPB moved the new effective date for the TILA RESPA Integrated Disclosure (TRID) rule to October 3, 2015. The two month extension from the original effective date of August 1, 2015 gives the industry more time to test its systems and prepare for the changes, according to the CFPB.
The latest date change, from October 1 to October 3, was made so the TRID effective date would fall on a Saturday.
The deadline extension also gives the industry more time to learn about e-signature technology as a secure and compliant means to e-deliver the Loan Estimate – and capture the customer's intent to proceed prior to collecting the processing fee.
Capturing the customer's intent to proceed
Just yesterday, I was asked why e-signing is the best approach for e-delivery of the application disclosures. The reason is that the TRID rule now requires that the consumer must have received the Loan Estimate form and must indicate their intent to proceed with a transaction before the lender can charge any fee to process the application.
This is important since the consumer will likely continue to shop around for a better rate until they are committed by paying the processing fee. While the intent can be communicated verbally, through email, or by a signature, it must be documented by the lender. By having the consumer e-sign the Loan Estimate, the lender meets the documentation requirement and can confirm the consumer's intent to proceed by obtaining the application processing fee.
Proof of disclosure delivery
In addition, an electronic signature platform such as e-SignLive provides proof of delivery of the disclosures, which is required under the TRID rule. While the CFPB does not specify how to prove delivery, when using a digital process to deliver e-disclosures, capturing an e-signature is the best approach because of the comprehensive audit trail. In fact, e-SignLive captures all the "digital fingerprints" customers and employees leave as they go through a signing process, and offers two types of audit trails to help strengthen your legal and compliance position: a document audit trail (what the signer signed) and a process audit trail (how the signer signed).
This becomes even more important considering the increasing pressure to fully document all mortgage-related processes and decisions. If your company has not systematically tracked and recorded all actions and maintained reliable records, you risk not being able to demonstrate compliance. In addition to the automation benefits and the ability to consistently execute transactions, e-SignLive provides this dual layer of audit trail protection – and makes it easy to pull any transaction from among thousands and even millions of records, in minutes.
Educational resources
To learn more about e-signatures and e-delivery of the new Integrated Mortgage Disclosures: