Changing the Game in Banking with Mobile E-Signatures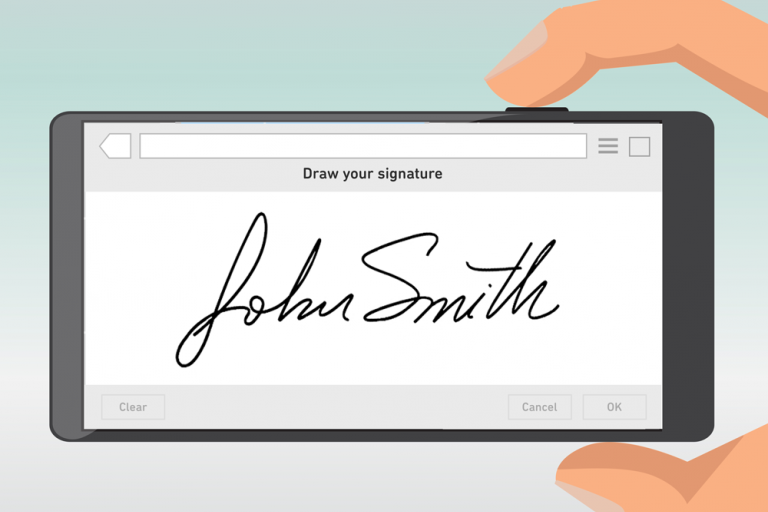 Mobile has revolutionized the way we conduct business in today's world. We have the power to make purchases from our mobile device, help us stay connected with one another, and have access to a plethora of information. It isn't a surprise that there are more mobile devices on the planet than people – a US market research company claims there is an estimated 5.8 million mobile users worldwide and they have an average of 1.5 devices each.  
Banks understand the importance of delivering an exceptional customer experience to both customers and prospects. That's why mobile has been a key strategy for top banks —adding the flexibility and convenience expected when completing everyday banking activities, whether at home, in the office or on the go. With mobile adoption on the rise in banks, the days of customers physically going into the branch to open an account or even depositing a check are long gone.
In our recent webcast with Forrester Research, "E-Signatures & The Future of Client Onboarding", we learned that digital and mobile onboarding in the banking sector are pivotal to customer satisfaction and loyalty. What's more, according to Forrester Research, by 2020, the majority of e-signature transactions will be launched from mobile devices. The marriage of mobile and e-signatures are on the rise in banks to give them a leg up on the competition by providing an accelerated and memorable customer experience.  
eSignLive offers retail banks mobile e-signature solutions to help empower customers to complete banking transactions on their own terms. With Mobile Signature Capture, banks are revolutionizing the way they conduct business by giving customers the flexibility to use their own mobile devices as a signature capture pad. To open a new account, customers can easily e-sign by providing a handwritten signature on their own mobile device without ever having to step foot in a branch.  
Use Cases for Remote Account Openings with Mobile E-Signatures
Use case 1: A customer is interested in opening an account with a bank. Instead of physically going into the bank branch, the customer logs into an online banking portal to start the process of opening a new checking account. After accepting the ESIGN Consent Disclosure, an email is sent to their phone to prompt the customer to provide a handwritten signature from their phone. Using a stylus or fingertip, the customer can provide their handwritten signature on their phone's touchscreen and can open an account in minutes.  
Benefits: Customers no longer need to physically visit a bank branch to open an account. This makes it easier for them to do business with a bank on their own terms. In turn, banks can now focus on value-added activities to help its bottom line.  
Use case 2: A top North American bank has equipped their representatives with iPads to complete remote account openings at airport kiosks through a dedicated app. As long as there is an internet connection, remote customer onboarding can successfully take place outside the bank branch. Bank representatives can access account openings forms on their iPad, have the customer review the form, and capture the customer's signature in-person.  
Benefits: By using e-signatures, this bank has cut document errors by 75 percent, reduced client visits from 3 to 1, and avoided $8 million in administrative costs. The bank saved over 80,000 hours annually (the equivalent of 40 full-time employees). When asked, over 90 percent of customers said they would consent to signing documents via e-signature again in the future.  
Interested in integrating mobile e-signatures in your bank? eSignLive has a number of e-signature solutions to help drive your mobile strategy. In addition to Mobile Signature Capture, eSignLive also offers an iOS app, Mobile SDK, and Optimized Mobile Experience for all your mobile e-signature needs. Visit our website to learn more about these game-changing mobile solutions.