Concordia Alumni Help OneSpan Revolutionize the Security and E-Signature Markets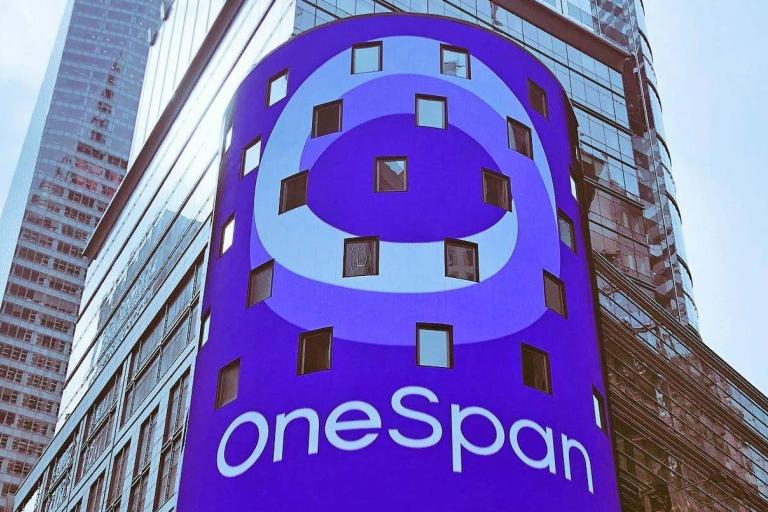 More than 20 percent of the Montreal-based online security and e-signature company's employees are graduates
This article, authored by Daniel Bartlett, originally appeared on the Concordia University News blog on July 23, 2018. In Good Company is a series on inspiring grads who work for corporations and non-profits that hire a large number of Concordia alumni.
Meeting rooms at OneSpan's primary Montreal office are named after Canadiens hockey greats — from Howie Morenz to Larry Robinson. However, it is the employees gathering in those rooms — more than 20 per cent of whom are Concordia alumni — who are developing security solutions for some of the world's most trusted brands.
OneSpan's solutions enable financial institutions and other organizations to make bold advances in their digital transformation. The company offers a unified platform for secure digital onboarding, fraud mitigation and workflow management. The platform helps reduce costs, accelerate customer acquisition and increase customer satisfaction.
"We do this by establishing trust in people's identities, the devices they use and the transactions that shape their lives," says Yazan Alwaid, who oversees OneSpan's primary Montreal office.
"We believe that this is the foundation of enhanced business enablement and growth. More than 10,000 customers, including over half of the top 100 global banks, rely on OneSpan solutions to protect their most important relationships and business processes," explains Alwaid.
OneSpan's electronic signature product, OneSpan Sign, was originally branded eSignLive. It was developed in part by Tommy Petrogiannis, who co-founded one of the first e-signature technology companies, Silanis Technology, in 1992. Silanis was purchased by VASCO Data Security, which rebranded as OneSpan in 2018. At the same time, OneSpan acquired London- and Montreal-based Dealflo.
As seen on the Concordia University News blog, here are three Concordia alumni who are making an impact at OneSpan.
 
From Software to Sales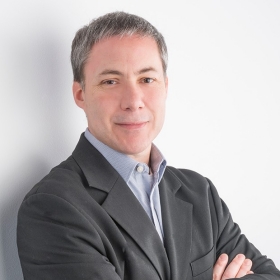 After graduating from Concordia with a computer engineering degree, François Leblanc was keen to move around and pursue different opportunities.
Originally hired as a software engineer at Matrox, a Montreal-based computer hardware company, Leblanc spent the first decade of his career working at four companies, including Eicon Technology, Alis Technologies and BleuMont. His roles and responsibilities shifted from software engineering to professional services to project management.
In 1998, Leblanc joined OneSpan's research and development team and has remained with the company ever since.
"When you're a young engineer, you're going to try different things," Leblanc says. "I've stayed at OneSpan because we keep growing. I wouldn't be able to work effectively in a Bell Canada or Hydro-Québec type of environment — some people are made for that but I'm not."
Today Leblanc is director of technical sales, where he oversees nine employees in the presales team. His responsibilities include understanding customer needs and matching them with OneSpan's software capabilities, as well as managing the engineers who demonstrate applications to clients.
"I see it as helping the customer leverage the most out of our products and refining what portion of their needs the product can solve," Leblanc says. "We try to help customers identify what we can do for them given the product portfolio that we have."
As a Concordia student, Leblanc would have never imagined his career would eventually turn to sales management. At graduation time, he saw himself developing electronics or gadgets, like a cool watch or robot toy.
Yet five years after leaving Concordia, Leblanc realized he preferred interacting with clients instead of working on products in his own cubicle.
"I was constantly gravitating towards customers and being face-to-face with them — I didn't know that about myself," he recalls.
Leblanc credits his time at Concordia for helping him get out of his comfort zone and learn how to work with others. He advises current students interested in pursuing a similar career path to make sure they understand how to work effectively within a team before they graduate.
"Concordia has lots of spaces in engineering where you can get together and work," he says. "The way the schedule is made up, you are essentially forced to all be in the same place for the whole day. Naturally, you create bonds and relationships very quickly — it works well."
A 'Big Picture' Conductor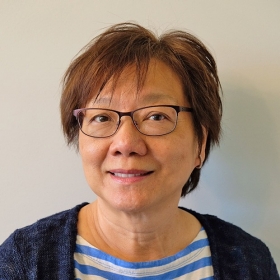 Lisa Li was already an operations manager at Motorola Canada with more than 20 years of industry experience when she enrolled as a graduate student in Concordia's John Molson School of Business. She felt there was something missing in her career up to that point and returned to university to acquire higher-level administration and management skills.
"After I started the EMBA program, I remember waking up one day and hearing the Business News Network on television," recalls Li, who is director of research and development at OneSpan. "The content made more sense to me and that was because of the economics course I was taking."
Li admits the start of her journey from programmer to director was unconventional. Originally from Hong Kong, she disliked how China's education system placed an emphasis on recitation and repetition.
As explained on the Concordia University News blow, when Li began looking into undergraduate university programs, she was drawn to computers because she saw an opportunity to work with devices that did not require memorization.
"It was so illogical but that's how I got into computer science," Li says.
Now with a team of 50 employees working under her, Li's daily tasks involve dealing with what she refers to as the three Ps: people, projects and products. She likens her role to that of an orchestral conductor because she is often working on cross-functional teams that require different individuals to take the lead at various points in a project.
"They have their focus but they don't know the big picture," Li says. "A director's role is to understand the big picture, as well as the criticality and timing of each issue."
Thinking back to her student days at Concordia, Li appreciates the atmosphere her professors created in the program — one that encouraged students to become very close. She notes that in addition to the formal course content, the program also helped develop her soft skills.
A 10-year veteran at OneSpan, Li sees many similarities between her formal education and the company's commitment to employee training. She has remained with OneSpan longer than any other company in her career and compares it to an innovative start-up with tailored processes to get things done.
"We have training programs, we have lunch-and-learns, and people really like to discover new things," Li says. "Even though something might not apply to our current product, we teach and learn from each other because you never know when it might be relevant."
 
Different Styles, New Opportunities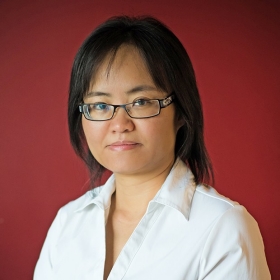 When Jessica Cai completed her studies at Concordia, the information technology (IT) bubble had just burst, causing many IT professionals to reconsider and — in some cases — change their career paths. Cai thought about switching to another specialization, especially after sending out applications to many companies and receiving very few responses.
She ultimately decided to push forward in the field and now works as a senior Java developer for OneSpan.
"It's hard to give up on something that you really like," Cai says. "The nature of this field is based on creativity — you need to create things even though you may be using the same technology. There are a lot of applications and IT actually covers a lot of things."
In her current role, Cai works on two teams in research and development responsible for the company's core e-signature application software, OneSpan Sign, and the cloud sub-systems. To date, one of her biggest successes at OneSpan involved integrating the products of some of the world's leading banks into the company's core application.
For Cai, working on two teams is something she appreciates because it provides her with occasions to develop new skills.
"I learn different styles in software development. For instance, I see different coding styles from one team to another," she says. "That's quite the experience."
While completing her degree in information systems at Concordia, Cai recalls being invited to campus events to meet with IT companies. Although she did not have the time to take advantage of many of these opportunities, she says university students need to be aware that pursuing a career in IT requires a lifelong commitment to education.
"A very important thing for them to realize is that this field is very challenging because the technology is always changing," Cai says. "Some people find it challenging and interesting, but some people may find it tiring, depending on their own situation. There's non-stop studying involved in this field, so that will be something to consider."
At OneSpan, Cai feels the company has confidence in her because she is constantly being given new projects that refine her skills. For example, she recently learned how to use Groovy programming language, which is largely responsible for how e-signature transaction workflows are configured.
"When a company gives you a chance to construct a whole project from the beginning, that's the most exciting thing because you use your own ideas, your own architecture and your own design," Cai says. "It's a great opportunity."