Could Electronic Signatures Promote International Harmony?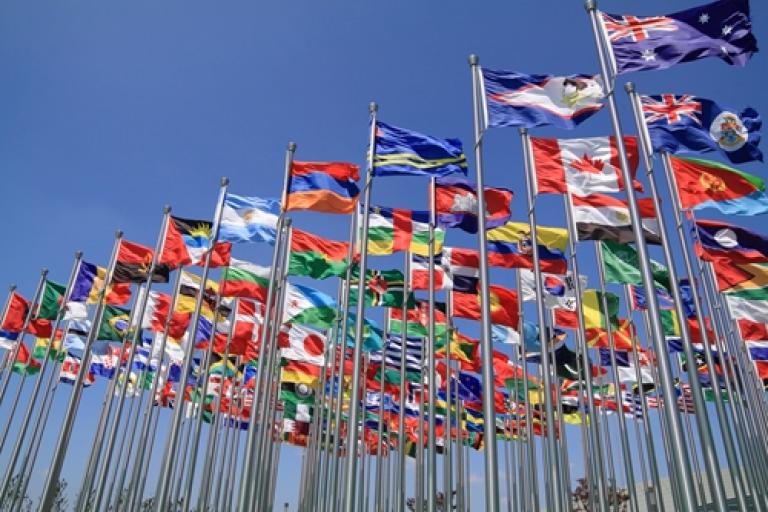 Over the next few days, global attention is likely to focus on the Swiss ski-resort of Davos-Klosters, which will once again be the setting for the annual meeting of the World Economic Forum. As with most years, international diplomacy and the potential for change will be at the top of the agenda, and electronic signature could have a leading role to play.
Often seen as an unparalleled opportunity for heads of state and business leaders to thrash out ways and means to tackle economic problems on a global scale, the annual meeting is one that relies heavily on evolving technology. International agreements have traditionally been signed in a wet format - normally with a degree of public gravitas that befits such an act. However, in recent years, there have been a growing number of countries that are looking to speed up this process, especially when it comes to implementing efficient and effective means of trade or commerce.
Electronic signatures, while widely used in the private sector, can be one way of making sure that bilateral recognition can be achieved in a secure virtual environment, a scenario that could reduce the necessity for world leaders to actually be in the same room. And while international trade between countries or even border control regulations may seem to be one that is better discussed in person, the fact remains that it is the signature that is the important part of the agreement.
Cross-border agreement
For example, South Korea and India have recently signed an agreement using e-signatures that is expected to reduce any potential impediment to trade between the two countries, with mutual recognition of digitally signed documents now in place. According to Business Standard, finance ministers from both countries were aware that cross-border trade or other economic transactions can be delayed if the electronic signature itself is not recognized as legally valid, hence the decision to implement a system for speeding up the process.
The European Union has also been debating how electronic and digital signatures can be standardized across its member countries, with the aim being to create a European Digital Single Market. Bearing in mind that the EU is not known for making its processes easier to comply with, the discussions have been ongoing for some time, but what is encouraging is that there are enough members that want to streamline commercial transactions across a number of differing legal frameworks.
Electronic signature is already being used by some governments to transform public sector processes and transactions, resulting in significant savings and an increase in efficiency. For anyone attending Davos, integrating e-signatures into international agreements could be the sort of forward thinking that could deliver the economic reforms required.
For more information on how to leverage the technology, check out our whitepaper on E-Signatures in Government - A Beginner's Guide.