Credit Unions Comply with Regulatory Requirements Using E-Signatures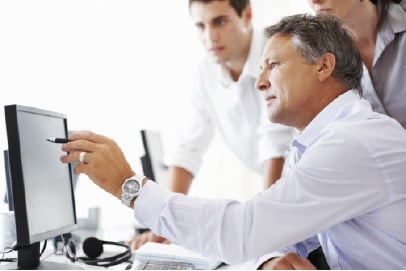 We've all heard in recent years how credit unions and smaller financial service providers are being hit hard with increased regulatory oversight and more stringent compliance requirements. Talk has centered around the CFPB's one-size-fits-all regulations and how they place smaller financial services organizations at a disadvantage.
Some of the challenges that come with the evolving regulatory landscape include:
Ensuring new requirements are incorporated into processes – manual paper-based processes rely on staff that have to be trained on new rules;
Proving compliance requirements were met in the event of an audit or dispute;
Adding compliance steps to processes without negatively affecting efficiency and processing time.
So what can credit unions do to buffer against changing and increasing regulatory pressures while still delivering value to members?
A number of credit unions, including Teachers Credit Union, Interior Savings Credit Union and North Peace Savings and Credit Union have chosen to implement e-signatures to help handle an increasing regulatory burden while remaining competitive. For processes like loan origination, account openings, mortgage disclosures and more, e-signatures have not only helped improve the member experience by making it easier for people and small businesses to do business with the credit union, but also ensured compliance with often changing regulatory and compliance measures.
Adding an e-signature solution to existing processes has helped credit unions improve compliance through:
Automated business and workflow rules, ensuring that documents can't be submitted without all the required signatures and data, freeing up staff or reducing the need to hire additional QA staff;
Real-time visibility into transactions and alerts to better meet timing requirements;
Reliable evidence of all actions taken and documents presented during the signing process allowing a credit union to prove compliance easily and quickly;
Properly completed documents are immediately centralized so no paperwork is left sitting at branches or lost in transit.
With things like mobility and online offerings considered "table stakes" in the race to compete with larger financial services organizations like banks, keeping costs low in a changing regulatory environment allows credit unions to remain financially competitive while still delivering member satisfaction.
To find out more about how credit unions looking to comply with regulatory requirements can use e-signatures, download the complimentary Electronic Signature Guide for Credit Unions