Credit Unions Unite for Good at the CUNA Governmental Affairs Conference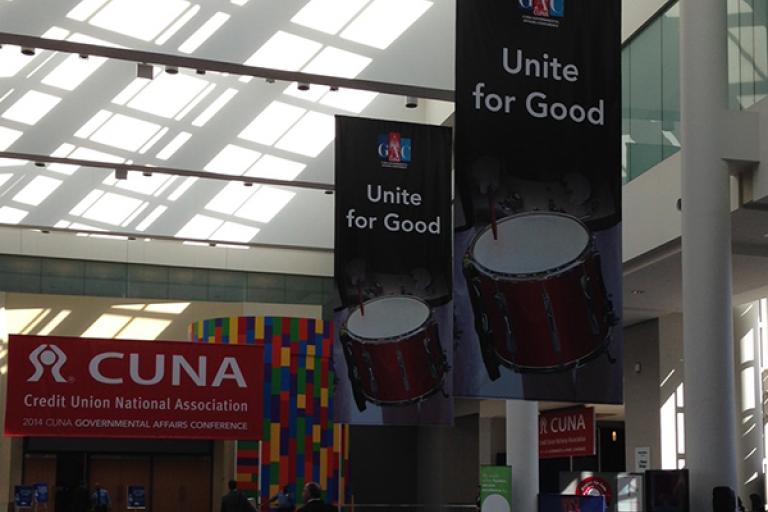 Last week at the Credit Union National Association (CUNA) Governmental Affairs Conference, attendees heard the message, "Unite for Good" as a reminder that helping members achieve financial independence and giving back to the community are at the core of the credit union's purpose. With OneSpan Sign being the exclusive electronic signature provider to CUNA National government affairs conference strategic services, our contribution toward this admirable goal is to help credit unions better serve members, in a more convenient, cost-effective and environmentally-friendly way.
Highlights from the CUNA Government Affairs Conference
A personal highlight of the conference for me was the keynote address by former UK Prime Minister, Tony Blair. He spoke about the challenges of being a leader in a time when the world is changing rapidly, creating uncertainty. In such an environment, he went on to say, "The easiest answer to a problem might be the best choice in the short term, but is often not the best long term answer." Admittedly he was not referring to electronic signatures when he made this comment. But it did come to mind later in the day when I spoke with several credit unions who shared their current and planned e-signature use.
It appears a good many credit unions have adopted signature capture tablets in branch with a simple image capture integrated with their core systems. But now these credit unions want to offer electronic transactions through their online and call center, and are looking for a best of breed e-signature solution to make this possible. The problem here, and the tie back to PM Tony Blair, is that the in-branch signature capture solution isn't one that can scale to meet the variety of e-signature use cases found throughout a credit union. It may have met short term needs, but doesn't have long term value.
The result unfortunately will be different e-signature solutions, depending on the channel. As a long-term strategy, we recommend a credit union-wide electronic signature solution in order to reduce total cost of ownership, minimize compliance due diligence, and avoid having to manage, support and train multiple solutions. These just are some of the takeaways from the CUNA government affairs conference but if you'd like to find out more about using e-signatures at your credit union, check out the Electronic Signature Guide for Credit Unions.