Customer Experience Becoming a Priority in Mortgage Lending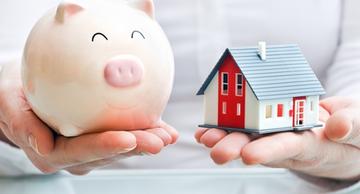 Mortgage lenders are facing mounting pressure to improve the customer experience and technologies like electronic signature software can help. The need for better customer service is evident in a recent Federal Deposit Insurance Corp study that found interest rates are rising in large part because customer satisfaction is down and lenders are struggling to maintain solid revenues, Reuters reported.
According to the FDIC, bank earnings were hit by a 7.6 percent decline in the first quarter of 2014 when compared to the same quarter last year. Total profits hit $37.2 billion during the period. Mortgage revenues were a major culprit in the decline, and the industry is now facing major problems trying to adjust mortgage-related operations in light of falling revenues.
Understanding the scope of mortgage revenue problems
Martin Gruenberg, chairman of the FDIC, made a public statement about the mortgage revenue issue and pointed out that rising interest rates are a major factor in declining revenues.
"Since the increase in longer-term interest rates in the second quarter of 2013, mortgage income over the past three quarters has been about half of what it was over the previous six quarters," said Gruenberg, according to the Reuters.
On the whole, there seems to be a clear lack of satisfaction in mortgages in large part because of high interest rates, the news source explained. While this is a major issue, it isn't as though banks are about to fail. The revenue decline for the quarter still left banks with year-over-year fiscal growth and stronger assets, so there are clear signs of hope in the sector.
Considering e-signatures as a way to maximize mortgage revenues
New industry regulations, including the FHA/HUD announcement, have created considerable potential for increased e-mortgage use throughout the industry. E-mortgages can be used to drive process innovation throughout the entire lending life cycle. Besides making it easier to internally move documents between stakeholders, e-mortgages also make it easier to communicate with borrowers.
When e-mortgage processes are combined with e-signature technology lenders can eliminate printing, mailing and other expensive processes associated with mortgage lending. The end result is a situation in which the customer experience improves and costs decline. This can allow lenders to offer more competitive interest rates without sacrificing revenue, giving them an edge over their competitors and creating a much better experience for customers.
To learn more about how e-signatures can pay off in mortgage processes, check out our case study on an organization that deployed Silanis e-signatures and experienced major revenue gains.