The Difference Between Digital Signature and Electronic Signature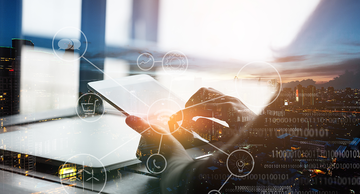 There are times when people use the terms electronic signatures and digital signatures interchangeably. This practice can be misleading because the two terms have a drastically different meaning in the context of the kinds of advanced e-signature solutions that businesses need. With that in mind, let's look closely at the differences between e-signatures and digital signatures to make sense of how they are different.
Defining the Difference Between Digital Signature and Electronic Signature
E-Signatures and digital signatures are clearly distinct, and this is evident in their core functions.
E-Signature – The capture of the process a person goes through when demonstrating intent during an electronic transaction.
Digital signature – Encryption technology containing critical metadata pertaining to the e-signature.
Essentially, the e-signature is the legally binding record and the digital signature is the underlying technology that helps verify the authenticity of the transaction.
How Digital Signature and Electronic Signature Are Used
As their purposes are so different, e-signatures and digital signatures collect very different types of information. An e-signature contains the individual who signed an electronic document, the processes they followed to do it, and their intent to act based on that agreement.
Digital signatures, on the other hand, secure sensitive data, protect against tampering and contain other key background information that backs the e-signature.
On one hand, the electronic signature makes it much simpler and easier for users to sign agreements and complete other online transactions. On the other, digital signatures provide a key layer of security and authenticity to those simplified signatures. Digital signatures do not, however, ensure security. Instead, you have to make sure you are using the digital signatures to effectively support e-signatures to ensure they provide the protection you need.
Putting It All Together
When combined, e-signatures and digital signatures form a holistic solution to document agreements and ensure the source file that preserves the record is safe, secure and verifiable. The result is a way to have users sign documents in the easiest most convenient way possible without making any sacrifices in the courtroom.
Businesses are facing mounting pressure to respond to an increasingly digital world and workforce getting the job done remotely using smartphones and tablets. Having employees switch back from contemporary methods of work to paper, pen and ink can be a hassle for everybody, but turning to e-signatures backed by digital signatures helps organizations keep up with the way their workers are getting the job done without sacrificing legality or security.