The Digital Life Insurance Application: How Carriers Are Automating the Agent Channel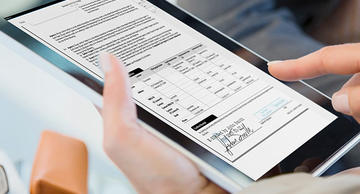 The life insurance application process is undergoing a major digital transformation as carriers modernize and automate their customer-facing workflows.
The life insurance application process has traditionally been long, complicated, and paper heavy – but carriers are embracing digital to make it easier for people to apply for life insurance and easier for agents or brokers to meet customer expectations. In a Forrester report explaining how to Take an Iterative Approach to Digital Insurance Strategy, analyst Zhi Ying Ng explains that, "Insurers can move the revenue needle most when they are perceived as a company that puts relationships ahead of short-term gain and which is customer-centric and easy to do business with."
At OneSpan, we serve life insurance carriers such as The Co-operators, Assumption Life, Equitable Life, Great-West Life Assurance, and P&V Insurance Group in Belgium. We also serve the life insurance arm of many banks and credit unions, including the largest credit union in North America, Desjardins. Working with so many organizations in this industry gives us an in-depth look into the trends, challenges, compliance concerns, and payback period they are seeing from their digital transformation efforts. While the primary focus area for electronic signature technology and agreement automation in insurance is primarily new business applications, e-signature adoption is also happening in e-disclosure delivery, agent licensing and appointment, e-policy delivery, policy changes such as change of beneficiary, and more.     
In this blog, we present a few stories of how these carriers have automated their life insurance applications. Their stories highlight top trends in life insurance industry:
Simplify and automate the customer and agent experience
Speed up underwriting and processing cycles
Replace legacy core systems and integrate e-signatures to eliminate paper
Move to the cloud for agility and speed to market
Top Trends and the Life Insurance Application Process
P&V Insurance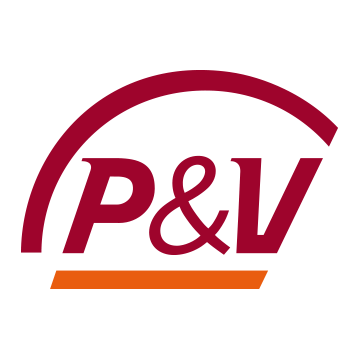 P&V Group is a cooperative insurance group in Belgium that provides life, auto, home, and other insurance products. As the fifth largest insurer in the country, the carrier serves the Belgium market exclusively and distributes its products through different channels and brands. Across its insurance businesses, P&V Group has more than one million customers and 1,500 employees.
As part of a multi-year modernization initiative, the Group's P&V Insurance business is investing €112 million to overhaul its tech stack and digitize its life and non-life business. Since 2016, the company has phased out all legacy systems and introduced improvements ranging from business process automation to e-forms and digital document repositories.
However, one missing piece held the company back from achieving end-to-end digital flows: the ability to capture customers' signatures electronically. In 2017, P&V Insurance launched an initiative to introduce electronic signatures across the business, starting with life insurance. While e-signature is only one component of the larger transformation, the company recognizes the strategic value this technology can bring to their entire operations – for everything from the agent channel to online direct sales, and even non-insurance processes.
P&V saw an opportunity out the gate to build foundational digital capabilities for the future. Led by IT in collaboration with the business, the carrier developed a routing application that would enable other lines of business to access e-signatures faster and more efficiently.
"The e-signature functionality is an essential part of the digital flow. If it wasn't there, that would have a serious impact on the customer experience because on paper, we would not be able to deliver the best experience or value," says Marc Vaeyendries, Manager, Digital Projects Portfolio, at P&V Insurance.
Through a private cloud deployment of OneSpan Sign, P&V integrated e-signatures with their life insurance policy admin system. The company also built the foundation for an enterprise shared service so other lines of business can easily access e-signature (with life insurance applications as the first use case). Today, their agents can finalize life insurance applications in as little as 15 minutes.
To learn more, read the detailed case study.
Fortune 1000 Life Insurance Company
This Fortune 1000 company provides insurance and financial products to more than one million households and businesses throughout the United States. Client satisfaction has long been a top priority for this OneSpan customer, and the company strives to provide its financial representatives with the tools they need to deliver exceptional, convenient service.
The company first began their e-signature transformation by equipping financial representatives and clients with the ability to complete, sign, and submit life insurance applications electronically. Two years later, the company enabled e-signatures for all of its term, universal, and whole life insurance applications, as well as disability insurance, Medicare supplement plans, and annuity policies.
This insurer has also seen a dramatic surge in the adoption of e-signatures. "What we've found is that, with most of our financial representatives, if we can get them to try it once, they continue to use it," says the carrier's SVP of life/health operations.
In fact, 95% of their 2,200 financial representatives are using OneSpan Sign, and they are e-signing 75% of applications – a complete transformation that rates well ahead of the carrier's expectations. "Change management is not something we've taken lightly. We've said all along that if we built the greatest system in the world and nobody used it, then it wouldn't have any value."
To enable a seamless experience for everyone involved, OneSpan Sign had to integrate seamlessly with their electronic application in LifeSuite. In the automated process, the financial representative guides the client through the application interview in-person just as before. However, the data is entered electronically. Built-in business rules greatly reduce the likelihood of NIGO errors. The ability to search for medical providers and choose from a pre-defined drop down list of prescription medications further streamlines and simplifies the process. When the application is completed and the illustration generated, the financial representative initiates a signing ceremony. Documents can be reviewed either on screen or on paper – whatever the client prefers.
To learn more, read the full case study with a detailed explanation of their change management plan for financial representatives and agents.
The Co-operators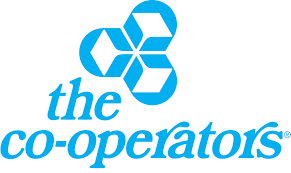 The Co-operators is a leading Canadian diversified multi-line insurance and financial services co-operative. It provides property and casualty (P&C) insurance, life insurance, institutional asset management, and brokerage operations, and has 2,820 licensed insurance representatives. 
This carrier's digital transformation initiative focused on simplifying the purchase of life insurance through the company's advisors. Captive agents complete and e-sign the life insurance application from the convenience of the customer's home or location of choice, finalizing the sale in a single meeting.
"Our goal is to make it as easy as possible for clients to do business with us, and providing the option of electronic signatures is one way we're doing that," says Alec Blundell, Vice-President, Individual Life Insurance at The Co-operators.
Their electronic submission eliminates the need for agents to fax the application back to head office. By adding e-signatures to the process, The Co-operators also gained internal efficiencies since it no longer needed to match paper files with partial electronic data. Because the process is now fully digital, documents are indexed, stored, and retrieved electronically.
The Co-operators deployed on the cloud, which meant the carrier didn't have to invest in the typical upfront infrastructure and resources for an on-premises solution.
In an interview with ITBusiness.ca, Alec explained that, "We believe that e-Signatures have stronger security than a wet ink signature since the document is more secure and the process is so well recorded. Legal council at The Co-operators was impressed with the security and documentation at each stage of the e-Signature process."
In an interview with The Insurance and Investment Journal, Leonard Sharman, a spokesperson for The Co-operators, explained how security features, such as authentication, tamper-proofed records, and digital audit trails, gave the company the level of confidence it needed to push forward with e-signature technology. "We use a multi-step authentication process. Clients can log in using a unique code provided to them by their advisor, and can 'click' online to accept. We are confident that our multi-step authentication process provides an appropriate level of security."  
Leonard also explained how, "For each signed agreement, documents are inextricably linked to the associated signing ceremony data and retained securely in an electronic recordkeeping system. System controls render the combined data and document packages as tamper-proof by restricting any modifications, updates or edits. Audit trails and logging is in place to monitor access to the data."
To learn more, watch this video presentation by Joan Baron, Program Director Implementation and Operational Support at The Co-Operators, explaining the carrier's strategic approach to E-Signatures as an Enterprise Shared Service.
How to Get Started with Your E-Signature Project
The process of buying life insurance and receiving post-issue service is increasingly digitized. As life insurance companies look to improve the customer experience through all channels, the need for electronic signatures is obvious. What may be less obvious is how and where to get started. Luckily e-signatures are not cutting edge, and with hundreds of insurance companies of all sizes using the technology, there are plenty of tips and tricks to learn from.
Take the next step by getting personalized advice from an e-signature expert, or consult these analyst resources: