DocuSign IPO: Great News for the E-Signature Market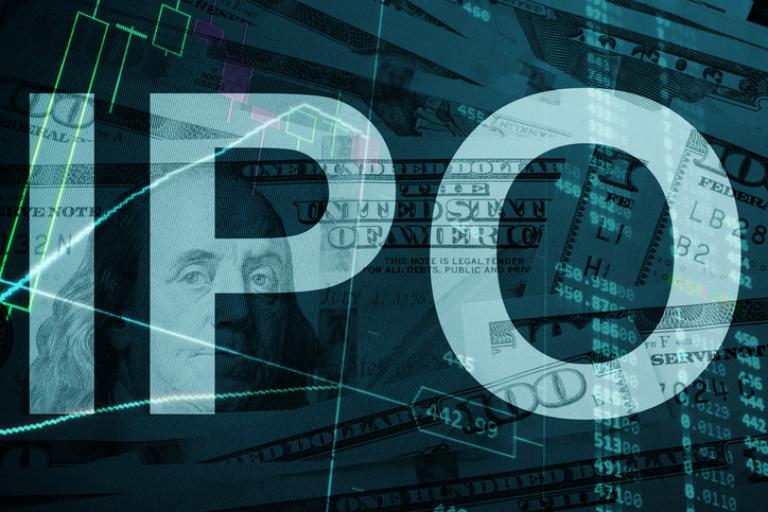 The much-anticipated DocuSign IPO brings well-deserved attention to the e-signature market and validates its strength and value. Given the race to digital, removing paper-based processes and automating digital transactions is one of the fastest and most effective ways to transform the enterprise. At OneSpan, we congratulate DocuSign on its IPO and believe this news will have a positive impact on the industry as a whole to further support business digitization efforts on a global scale.
What the DocuSign IPO could mean for the eSignature market
DocuSign's IPO will only further drive the healthy expansion of the e-signature market, which largely hinges on digital transformation. However, the comprehensiveness of digital transformation continues to evolve as the complexity of digital transactions increases and authentication issues move front and center. As the occurrence of fraud and data breaches plague today's digital business, enterprises are looking to more advanced authentication options to validate the identity of participants in a digital transaction. Consequently, digital transformation no longer solely focuses on the customer experience; it also encompasses enabling complex online and mobile transactions, especially in customer-facing digital channels, where security has a material impact.
DocuSign's top 2 competitors
DocuSign, who has significantly invested in its brand to become a household name, isn't the only game in town. According to analyst reports, OneSpan Sign and Adobe Sign are top global competitors and market leaders alongside DocuSign. Forrester's "State of E-Signature Implementation" report for example includes a study of 25 organizations in the US, Canada and Europe that have implemented e-signature and notes that leaders like OneSpan, DocuSign, and Adobe "emphasize broad digital transformation." OneSpan, for example, has extended its e-signature platform with e-closing, e-vaulting, and biometric authentication capabilities, as well as leveraging blockchain technology for applications in financial services. [promotion id="22183"]
Buyer beware: do your docu-diligence
While the DocuSign IPO is bringing well-deserved attention to the e-signature market, buyers need to ensure they do their due diligence before selecting an e-signature solution. E-signature is a foundational technology that touches every corner of business and can greatly impact customer experience and employee productivity, therefore it is important that you partner with a company that is committed to your success. Based on insights from the market, we recommend that you keep the following 3 criteria in mind as you evaluate solutions.
1. Hidden costs & price hikes
Many of the buyers we speak to have told us that DocuSign has been systematically hiking up prices. But don't take our word for it. According to a senior research analyst on the Gartner Blog Network, DocuSign may be putting new and existing customer relationships at risk with its pricing strategy. "Existing customers found their renewal proposals jarring, with an average of 30% price uplift," said the analyst. We have worked with many DocuSign customers that have made the switch, not only due to cost reasons, but also to partner with a provider that is committed to customer satisfaction – today and tomorrow. At OneSpan, we believe in complete pricing transparency. We won't nickel and dime you for every feature, and there are no hidden fees. What's more, we'll reassess the cost and pricing structure as your needs and user/transaction volumes change. That's what true partnership means to us.
2. Data breaches & phishing attacks
The DocuSign data breach in 2017 made headlines, because email addresses from its system were stolen. While email addresses may not seem like a very big deal at first glance, when coupled with personal data can create a very convincing spam campaign. And because of the widespread use of DocuSign's brand across its e-signature service and email notifications, the vendor has become a prime target for malicious and voluminous phishing attacks (read the Human Factor Report 2018, which indicates that DocuSign is the #1 phishing attack lure with the highest number of clicks). If these types of spoofing techniques end up reaching your end consumer, it could lead to malware (such as ransomware) and exploit the consumer's identity and personal information, and ultimately have negative implications on your business. At OneSpan, our business is built around trust. We understand the importance of ensuring your consumers have a trusted digital journey. The advice we give to our customers is to white-label the entire e-sign experience. You should be able to put the spotlight on your brand to ensure an uninterrupted transition between your branded application and the e-sign application. Industry best practices have shown that a seamless, fully branded transaction reinforces the customer's trust and encourages high adoption rates.
3. Delivering complex B2C transactions across channels
The number of use cases for e-signature in an organization are endless. They span business-to-employee (B2E), business-to-business (B2B) and business-to-consumer (B2C) applications. That's why it's important to look for an e-signature partner that can support use cases across the enterprise. Winning providers not only have experience supporting simpler, B2E and B2B signing workflows, but can also deliver voluminous and complex B2C transactions that ultimately touch the end consumer. That's where OneSpan Sign shines when compared to solutions like DocuSign and Adobe Sign. Forrester's "Vendor Landscape, E-Signature Q4 2016" report reinforces our position in the market, indicating that, "regulated industries and demanding B2C environments are OneSpan Sign's sweet spots" and we have the experience and customers to back that up. Channel also adds further complexity, because digital transactions can be initiated from any channel or device, whether that's online, on a mobile device, from a call center or at a point-of-sale location. Because e-signature has enterprise-wide applicability, the advice we give buyers is to think about the long-term view of signing processes and ensure that the solution is able to scale across the organization – no matter the use case, channel, or device.
Why it's worth looking at DocuSign alternatives
Organizations of all types and sizes are moving quickly to adopt e-signatures to digitize the enterprise, and DocuSign's IPO will only further drive the healthy expansion of the e-signature market. Selecting the right e-signature software for your organization is a strategic responsibility. Don't let the pressure to implement quickly get in the way of due diligence. While it may be tempting to evaluate a single, highly visible brand like DocuSign, you owe it to your organization to evaluate other solutions that may be a better fit. Your reputation is on the line. If you're not familiar with OneSpan (NASDAQ: OSPN), we invite you to learn more. Some of the world's most trusted and security-conscious organizations have put their trust in OneSpan Sign to support their digital transformation efforts.