E-signatures End the Chase For HR Documentation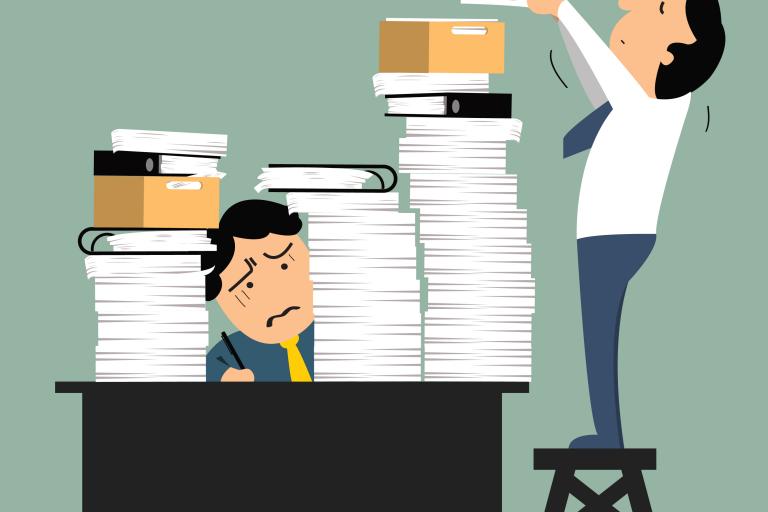 Recently we wrote about how job recruiters can use e-signatures to gain the competitive edge with e-signatures. The same technology can be used with existing staff.  Electronic signature policy can help organizations of any size streamline the process of gathering employee information and getting workers to sign forms such as tax documents, internal agreements, financial documents, insurance forms, non-disclosure contracts or other records legally signed to protect users. These records then need to be filed away and stored securely within the confines set forth by regulatory guidelines.
While it may seem like internal forms would be easy to deal with, in actuality getting documents to each employee and then retrieving the signed documentation can take forever.  HR departments can't afford to lose productivity to workers chasing signatures.
"The use of electronic signatures is becoming more common in human resources as employers find themselves in situations where hard-copy signatures are not practical," writes the Society for Human Resource Management, (SHRM). For instance, if an enterprise releases a new employee handbook or makes an update to the document, an acknowledgement of receipt via an e-signature is much more efficient than chasing down each employee for validation of delivery.
Another example where e-signatures can be a big time saver and produce legally enforceable electronic records is when there are employee benefit changes. Acknowledgement of notification via an e-signature lessens exposure and puts a company in a better position when it comes to HR compliance.
An electronic signature solution allows signers to open a document onscreen from any web-enabled device, fill it out—including an electronic signature—save it, and return the completed paperless paperwork all in a matter of minutes. Signatures are captured immediately and documents remain digital. No one in the HR department has to scan, index or manually file job related paperwork.  E-signed files can be automatically uploaded into a company's electronic storage or HR database.
For the Head of the HR department, e-signatures translate into a big win. Compliance issues are minimized, hard costs (printing, paper, courier, and filing) can be reduced significantly, and the time to obtain signature approvals on HR documents can be reduced by 50%.
All of these problems do not even account for what happens when individuals fill out a form incorrectly or forget to sign a document in all of the correct locations. These errors are common and particularly difficult to deal with if you have to track down an individual via mail or in person to get them to correct the error.  
Download our Beginner's Guide to E-Signatures to learn more about how you can implement e-signature technology and start leveraging these benefits within your HR department.