E-Signatures Fueling Move Toward Paperless Mortgages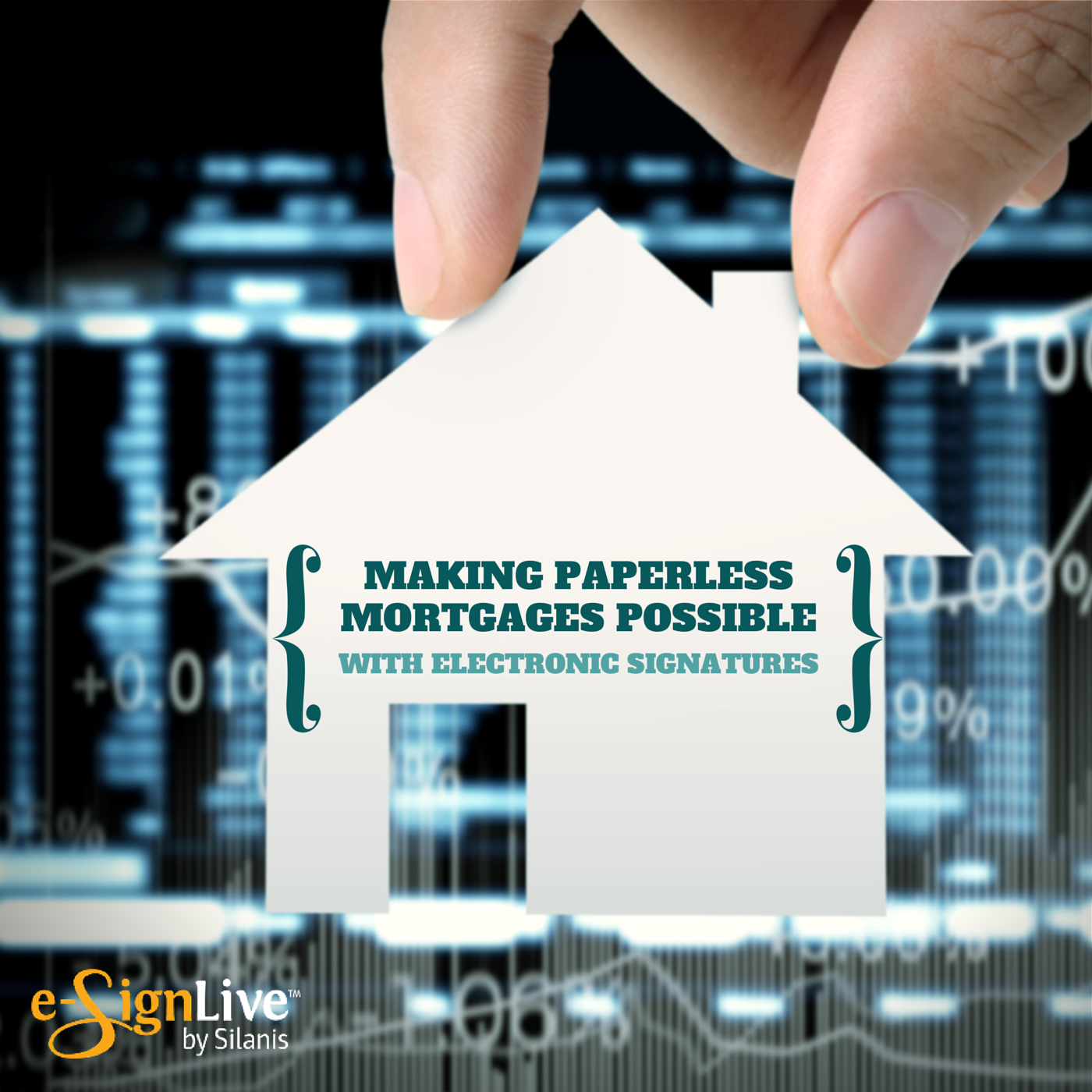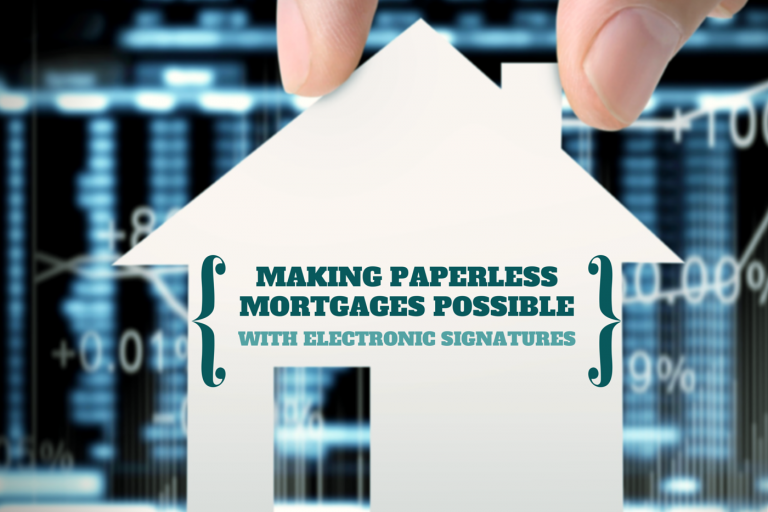 Mortgages often involve mountains of paperwork for financial institutions and borrowers alike. The amount of paper, ink and tedium that goes into filling out forms and signing contracts can make every facet of getting a loan painful. What's more, it's not like banks and other financial institutions actually enjoy dealing with this paperwork. Bankers aren't heartless misers who sit back chuckling while borrowers stare down a mountain of paperwork. Every form somebody applying for a loan has to deal with is a document that financial institutions need to manage. Furthermore, they have plenty of their own paperwork to deal with.
Eliminating all of these documents and files, at least the physical paper, ink and other materials that go into these records can be a boon for borrowers and lenders alike. Moving forward, the mortgage industry is set to get rid of this paperwork and take full advantage of technologies like electronic signature software and other sophisticated records management solutions.
Mortgage processes going electronic
A recent study from Xerox found that while there are still many barriers to electronic document management in mortgages, there is also a large-scale move toward electronic processes. When Xerox performed its 2013 version of this study, it found that approximately 68 percent of those polled said they expect at least half of all mortgages to be closed as e-mortgages within the next seven years. This year's version of the study found that mortgage lenders are much more optimistic about e-mortgages. This year's survey found that 83 percent of lenders expected at least half of all mortgages will be closed as e-mortgages within the next seven years.
According to the study, approximately 90 percent of efforts to go paperless have to deal with regulatory challenges when it comes to mortgage lending. While this is a realistic problem, many companies are also trying hard to take steps forward to implement e-mortgage processes. Jamie Williamson, vice president of sales for Xerox Mortgage Services, explained that paperless processes continue arise across the entire sector.
"What we're seeing is continued industry support for paperless processes despite compliance pressures," said Williamson. "Our survey shows that companies are evaluating and implementing several paperless methods to extend electronic collaboration to all participants in the loan process."
Looking at paperless inroads
Making a move to go paperless can be difficult in the mortgage sector, especially when trying to deal with regulatory requirements. At this point, approximately 74 percent of respondents said they are taking strides in implementing new technologies like collaboration solutions and electronic signatures. E-mortgage-related processes are currently most frequently used to handle underwriting and origination processes, as approximately 70 percent of respondents said they have gone paperless in these areas. Furthermore, another 21 percent of those polled said they will have achieved paperless functionality for origination and underwriting by the end of the year.
Using e-signatures to improve mortgage processes
The entire real estate industry is being transformed by e-signatures, and this includes being able to improve loan-related operations. Banks and financial institutions face considerable pressure to get the business of qualified borrowers, and easier loan application and agreement processes can make a financial institution more attractive to people looking for a mortgage. Time is money and it can be difficult to get consumers to spend much of their time trying to deal with tedious paper-based processes. If you can make their loan application easier while also improving internal processes to streamline every aspect of the loan.
There are many ways that you can use e-signatures to improve e-mortgage processes. To learn how, take a look at our e-book on e-signature use in banks.