E-Signatures Keep Bank Branches Relevant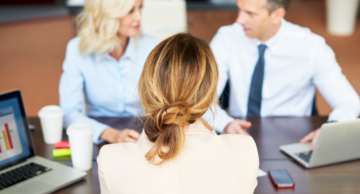 Authored by Tommy Petrogiannis, President, eSignLive by VASCO, this article first appeared on BAI.org on 01/24/2018. Much has been written about the number of bank branches closing, especially in response to the rise in mobile banking. But rather than disappear, today's branches reinvent themselves as part of the digital transformation in the financial services sector and the business world at large. As part of this, bank branches can digitize their operations, starting with customer-facing processes such as account openings. When banks invest in their core systems through digitization, they enable their branches to offer more profitable, higher-value services. What's more, bank personnel can engage customers in more meaningful relationships than ever. Enter e-signatures. As mentioned on BAI.org, e-signatures underpin these goals and serve as critical building blocks for success in branch digitization. The typical starting application lies in customer onboarding, which can enhance first impressions of the bank, reduce high error rates and eliminate massive paper use. These plusses offer rapid returns on investment, given that branches represent a bank's biggest cost center. [promotion id="23047"]
OneMain Deploys E-Signatures to its Branches
  Many banks already see benefits from this technology. OneMain (formerly Springleaf), wanted to compete more effectively by allowing customers to close loans electronically, online and in branches. This financial services firm, which provides subprime direct-to-consumer loans, faced a threat to market share due to branch closures and online competition. After the successful launche of e-signatures online, OneMain began to implement the technology in branches to boost convenience and cut paper-related costs. In November 2014, OneMain moved all its branches to e-signatures, and were up and running within two months. The move had an immediate impact. By February 2015, 90 percent of customers chose e-signatures over pen and paper, and nearly all the 1,200 to 1,500 loans transacted daily in branches were completely digital. When Springleaf acquired OneMain from Citigroup for $4.25 billion in cash a month later, branches totaled more than 1,700. The combined firm expects to integrate e-signatures at every single one, exponentially increasing transaction volume. Eventually 99.1 percent of OneMain customers have used e-signatures. In addition to offering enhanced convenience, this significantly reduced loan paperwork and eliminated $500,000 in annual toner costs (on BAI.org, this was called out as a feat worth copying).  
BMO Deploys E-Signatures to Bank Branches
  BMO Bank of Montreal also deployed an e-signature shared services platform enterprise-wide to provide a contextual and responsive digital user experience in its onboarding process. The fourth largest bank in Canada, BMO serves more than 12 million personal, commercial, corporate and institutional customers in North America and internationally. The initiative built on the bank's strategy to sharpen efficiency through technology innovation, process enhancement and increased channel digitalization—with a goal to identify and improve customer and employee experience. After three months in production, the introduction of e-forms and e-signatures eliminated all paper forms. And as part of the project, BMO has generated approximately 1.4 million digital documents—equal to 2.2 million sheets of paper. (Conservatively, that amounts to 264 trees and at least $132,000.) The key benefits for BMO also include:
increased front-line capacity, leading to more customer conversations and incremental revenue increase,
reduced errors and irregularities within personal banking account openings, and
boosted process efficiency across personal banking onboarding.
To date, the elimination of manual processes has raised overall efficiency by 40 percent, with an 80 percent improvement across the audit function.  
Three Best Practices for Digitizing Bank Branches
  As mentioned on BAI.org, banks that look to implement e-signatures in branches need to consider three best practices:
Involve the right stakeholders early in the process. That includes legal and compliance; these stakeholders often become the biggest e-signature supporters, because digital transactions eliminate risks and blind spots in manual paper processes. The process team represents another important stakeholder because they help establish the current-state process maps and future-state design hypotheses. Other stakeholders critical to project success include a retail banking executive, branch operations, product owners, risk management, and back-office operations.
Support change management efforts. While consumers are often ready to adopt e-signature technology, staff who mediate most retail interactions might not possess as much confidence. A short training video or online simulator can directly engage branch staff; testimonials also prove effective to maximize e-signature adoption rates—and can revolutionize the way the bank does business.
Most important: Select the right product to integrate e-signatures. This should not only support the business process, account openings or loan applications, but also provide fast return on investment. This will help encourage expansion of e-signatures to other channels and areas of the bank.
The technology behind e-signatures isn't new. (The author of this piece developed pioneering technology 25 years ago.) But a quarter century later, the stage is finally set for e-signatures to lead a digital revolution that saves money and drives efficiency. It is, indeed, a true sign of the times.