How E‑Signatures Lead to Success in the New Normal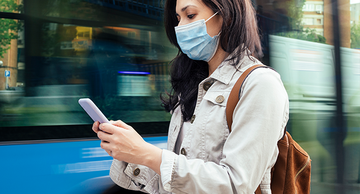 Over six months since the first lockdowns, continuing COVID-19 social distancing precautions and a prevailing desire to conduct business remotely has changed business for the foreseeable future. To illustrate this shift in market expectations, a recent consumer survey in Spain found digital access in insurance has increased almost 30% since the beginning of the pandemic. Furthermore, Citi has noticed a 300% increase in online account openings among commercial clients. Financial institutions and insurance providers have long been working towards expanding their remote and mobile offerings, but the new normal has significantly increased the importance of providing a secure, convenient process for users to access products and services remotely.
Electronic signatures are central to creating an end-to-end digital process. In this blog, we'll review the regulatory changes since the beginning of the pandemic concerning their use, as well as the specific banking and insurance processes that e-signatures can help digitize.
E-Signature Regulatory Changes in 2020
E-Signature use saw a surge in adoption as stay-at-home employees continued to complete contracts and transactions with customers remotely. For example, Telecompaper in Lithuania reported a 70% increase in e-signed documents. Recognizing the immediate need for remote solutions, governments around the world passed temporary regulatory action to accept e-signatures where traditionally wet-ink signatures were required. Examples include:
United Kingdom: The Financial Conduct Authority (FCA) announced in a statement, "Applicants may use such electronic signatures where appropriate and relevant forms should be construed accordingly - where it is possible for the applicant to validate accompanying documentation electronically they may do so. In all cases where an electronic signature is used, we need to be assured that the signatory has seen and agreed with all the information in the form."
Romania: In April 2020, Romania adopted Government Emergency Ordinance no. 38 which decrees that electronic documents issued by public authorities and institutions can be signed with a qualified electronic signature and will be treated as authentic documents.
Canada: The Canadian Revenue Agency announced that electronic signatures will meet the signature requirements of the Income Tax Act. The change applies to the agency's authorization forms T183 or T183CORP. Typically, these forms are signed by millions of Canadians in-person every year to authorize tax professionals to prepare file taxes on the client's behalf.
United States: In July, the Food and Drug Administration revised its "Guidance on Conduct of Clinical Trials of Medical Products during COVID-19 Public Health Emergency". The guidance includes a new Q&A component that addresses e-signatures on clinical trial records as well as informed consent documents. In addition, it notes that e-signature systems must comply with Regulation 21 CFR part 11 for records of clinical trials.
Turkey: On June 26, 2020, the Law on Electronic Financial Agreements (Law No. 7247) was published in the Official Gazette. The law amends several existing laws and now authorizes financial services companies to accept electronic signatures to open bank accounts, apply for loans and leasing, and credit cards.
Digitizing Processes with Electronic Signature to Enable Remote Transactions
In an ideal state, the increase in demand for mobile financial transactions, interactions, applications, and agreements would be met with an entirely digital process. The challenge that many financial institutions and insurance providers face is that while some core processes have been digitized, many others are not yet automated end-to-end. These gaps in the digital chain hamper the organization's ability to meet customers' needs and could require in-person visits for something as simple as signing a document.
E-Signatures, especially when paired with digital identity verification and authentication technologies, can facilitate remote self-service as well as remote processes mediated by advisors. Here, we will review how e-signatures can impact these financial processes and yield quick wins in digitization and user experience.
Account Maintenance: Look to digitizing the small occasional tasks throughout the lifespan of the account that ensure the account remains functional. These tasks include such activities as adding a spouse or business partner or establishing recurring monthly transfers.
Consumer Lending: E-Signatures not only simplify and accelerate loan applications and finance contracts, but they can also eliminate the risk associated with document errors, such as missing signatures. This completely eliminates the poor customer experience involved in calling a borrower back to re-sign paperwork that was not completed correctly.
Residential Mortgage: Remote Online Notarization (RON) helps create a completely digital and remote notarization process online and can help streamline the mortgage process. Traditional notarial acts require an identity-proofed individual to sign a document in the presence of a legally commissioned notary public. RON moves this act to the internet using a live video call. Each signer's identity is verified, and the documents are executed with auditable e-signature technology.
Life Insurance: E-Signature is getting attention as an immediate enabler of new business applications. In addition, e-signature can be used in e-disclosure delivery, agent licensing and appointment, e-policy delivery, and beneficiary changes.
Wealth Management: Replacing paper forms with their digital equivalents can help wealth managers, private bankers, brokers/dealers, and call centers meet the service expectations of both new and existing clients. E-Signatures can help digitize processes that require signature approvals such as transfers of assets, IRA and 401K rollovers, beneficiary changes, consent waivers, and account maintenance forms.
Corporate Banking & Treasury Management: Forrester Research has listed digital signatures among the initiatives the banking industry should prioritize at this time, stating, "Some banks offer this for retail customers – it's time to expand to business corporate banking and leasing."
Auto Lending & Financing: As with many other financial processes, electronic signatures can be used to reduce the number of in-person visits necessary to complete a transaction. In the case of auto lending and financing, combining e-signatures with identity verification can automate the document verification process with facial comparison and completely digitize ID checks.
Go Beyond Business Continuity — Download the White Paper
Digitization and automation is the clear path forward in the new normal. With changing customer expectations, those financial institutions and insurance providers that can best accommodate remote processes will gain a competitive edge.
But electronic signatures are just one tool organizations can use. Other technologies, like digital identity verification and authentication solutions, have an important role to play in modernization initiatives. In this white paper, we explore in more detail how these technologies can be used to digitize key financial processes while also providing security considerations and recommendations.