E-Signatures Legal on Ontario Real Estate Documents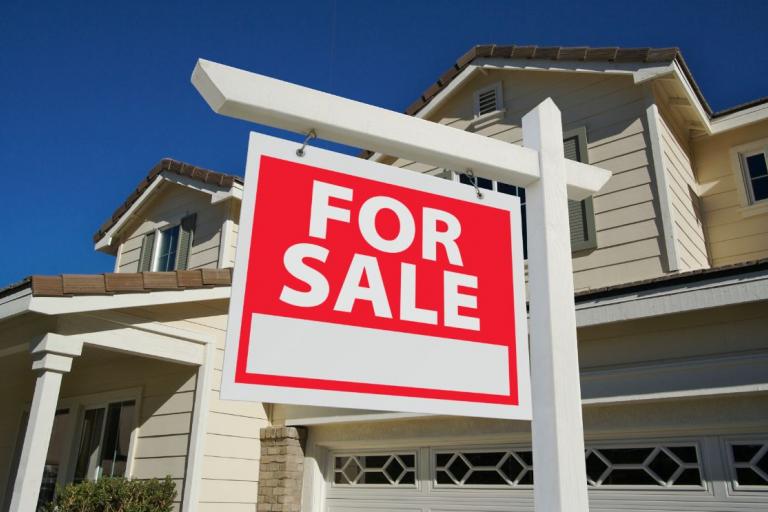 This week, the province of Ontario made headline news in the world of e-signatures. An amendment to the Ontario Electronic Commerce Act (ECA) came into effect on July 1, 2015, making it legal to electronically sign the Agreement of Purchase and Sale.
With more than 200,000 real estate transactions closed across the province in 2014, the move gives consumers the ability to choose a faster, easier and more environmentally-friendly digital process when buying or selling property. And for buyers and sellers located in different cities, e-signatures provide a secure and convenient way to transact online in real time, without having to wait for a paper package to be assembled and delivered.
"For anyone buying or selling a home, signing and delivering documents can be a complex and time-consuming process. Modernizing real estate transactions will save Ontario families a lot of time and stress," says Madeleine Meilleur, Ontario's Attorney General.
Patricia Verge, President of the Ontario Real Estate Association, called the acceptance of e-signatures great news for realtors and consumers.
"The agreement of purchase and sale is one of the most important documents in a real estate transaction. The ability to sign it electronically will make the process of buying or selling more efficient. The [e-signature] technology allows agreements to be filled out on a computer or tablet, changes can be tracked and documents can be transmitted with ease," Verge said.
Making life easier for Canadian brokers
At e-SignLive, we welcomed the news that Ontario brokers can now go truly paperless. This also has a significant impact on e-SignLive partners such as Faltour and the many Ontario brokers using their solution.
Faltour is a Canadian company that offers a web-based real estate transaction and electronic document management platform. The platform is connected to the Canadian Real Estate Association (CREA).
This means that the 70% of Realtors® in Ontario who are using CREA WebForms® can (in one click) send files and completed forms to Faltour and from there, launch the e-signing ceremony through a seamless integration with e-SignLive.
Once the real estate transaction documents are e-signed, they are automatically archived in the Faltour platform along with the document and process audit trails captured by e-SignLive. From beginning to end, the real estate transaction can now remain 100% digital. No more need to print, photocopy, fax, scan and shred paper!
In addition, all of the digital files and documents processed through Faltour are stored and archived in Canadian storage facilities, since in-country data residency is such an important requirement for the Canadian real estate industry.
In the rest of Canada
Similar laws that allow electronic signatures in real estate deals are in place in five other provinces: Quebec, New Brunswick, Manitoba, Newfoundland and Labrador, and Prince Edward Island.
Legality of e-signatures in Canada
Electronic signature adoption is growing among Canadian organizations and while the benefits of digitization are clear, legal questions often arise regarding the requirements and implications of bringing processes online.
In fact, this is one of the top two barriers to e-signature adoption in the Canadian real estate industry:
First, legal counsel must be onboard with the technology. To get unbiased information directly from Stikeman Elliott LLP, Canada's top corporate law firm, download Electronic Signatures in Canadian Law, a white paper that explains the validity of electronic signatures in Canada.
 
Second, the bank must accept electronically signed documents. This concern is alleviated when banks and credit unions learn that e-SignLive is used by more Canadian banks than any other e-signature vendor, including RBC Royal Bank, Tangerine and Canada's largest credit union. To read what the Canadian banking community is saying about e-SignLive, read these and other online reviews:
"We are quite satisfied with the Silanis eSignature solution. It allows flexibility to address niche areas requiring quick-to-market implementations as well as full, scalable, on-premises solutions. [e-SignLive] Simplified our fulfillment process and dramatically reduced post sales administration." Keith Wilson, Senior Manager, Sales Force Technology Enablement at RBC Royal Bank
 
"Using eSignLive we have successfully delivered a single platform that supports multiple lines of business across multiple channels. This was accomplished using their eSignLive Enterprise solution. Our organization also has several smaller business groups that enjoy the benefit of the eSignLive Professional cloud solution." Dave Beaton, Senior Manager, Digital Strategy & Experience at RBC Royal Bank