E-Signatures: The New Normal in Banking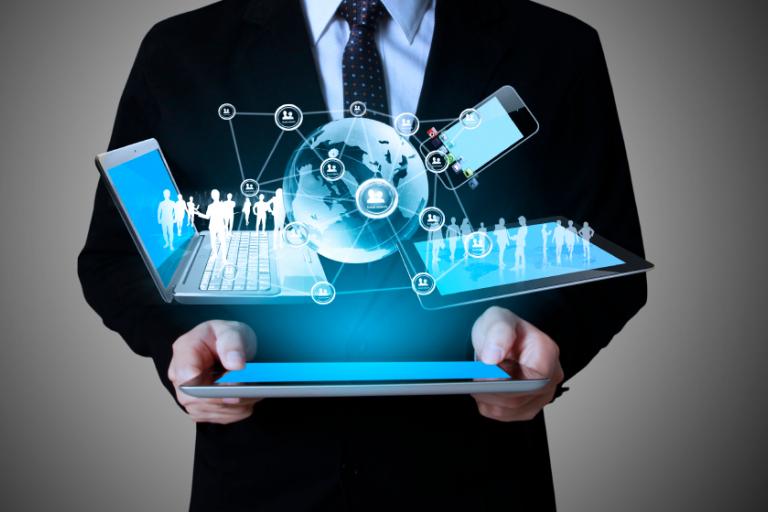 At the start of the year, Royal Bank of Canada's (RBC) investment sales team made some changes to the way they handle business. According to Brian Jackson, ITBusiness.ca editor, e-SignLive electronic signature technology is used to capture signatures on a digital pad. "Not only is the new process saving a lot of dead trees," writes Jackson, "it's also saving RBC's 8,000 person sales force a lot of time." The RBC case study highlights the value of e-signatures in banking and why the bank is transitioning to this new normal:
Efficiency: According to Keith Wilson, the senior manager of sales force technology enablement at RBC, about 24,000 hours per week is saved for the bank's 8,000 advisors. e-SignLive's automated process-checking captures signatures digitally, allows identification of mandatory fields and ensures dates are correct. This workflow increases productivity across the board by virtually eliminates errors and omissions.
Mobility: Members of the sales team at RBC use Lenovo tablets with a stylus for signing. This set-up works whether in the office or off-site.   Our support for mobile leverages the unique capabilities of mobile tablets and phones for handwritten signature capture using a stylus or fingertip, clicking a button to sign, extended e-evidence gathering and more. e-SignLive also enables signers to start the e-signature process on one device, pause and continue with a different device or computer at a later time if that's more convenient.
Customer Satisfaction: While one might think that there would be pushback about doing business digitally, Wilson finds that the bank's customers appreciate not having to physically deal with filing paper documents. Evolving expectations of the modern customer include demands for an experience that replaces faxes, printers and courier packages with a simple and secure way to complete paperwork and signatures on a PC, smart phone or tablet.
Compliance: As the first bank in Canada to use e-signature technology, Wilson and his team worked with the Canada Revenue Agency and Human Resources and Skills Development Canada to be certain the new normal had their seal of approval.  While the bank's process is still guided by a human advisor, compliance staff reported that they're able to avoid certain checks that are taken care of automatically by the software.
The project provided proof that e-signatures would work in as an enterprise-wide solution. RBC is now looking to expand the solution to other lines of business. By fall, customers will be able to open new bank accounts from home with a computer, laptop or smartphone.
To learn more about e-signature adoption in the financial industry, download the free e-book, Electronic Signatures for Wealth Management. Also, Wilson and Dave Beaton, Senior Manager, Digital Strategy and Experience, Royal Bank of Canada (RBC) will be at the e-SignLive E-Signature Summit and User Conference 2014. Their Keynote, Transforming the Enterprise with E-Signatures, will cover RBC's phased approach to e-signature deployment using both on-premise and SaaS e-signature solutions across the enterprise.