Electronic Signature Industry Poised to Skyrocket in 2014, Expert Says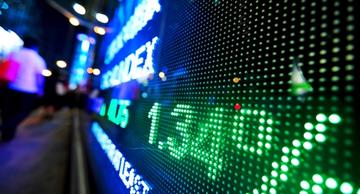 Many technologies take a couple of years to get going and then, at some point in their development, hit a critical mass and start to take off as a mainstream solution. The electronic signature industry is no exception. As the industry has gradually gained confidence during the past few years, it could be ready to explode. According to a recent Investment News report, the past few years have been a period in which businesses have developed use models for e-signature solutions. At the same time, electronic signature technologies have evolved and been improved over that time, as such, the advisory industry may have gained enough confidence to start using the technology in a variety of large-scale operations.
As The Need For E-Signatures Develops, The Electronic Signature Industry Is Set To Explode
Considering the growing market for e-signatures in the advisory sector the report explained that e-signatures used to be something of a niche, but the entire advisory segment has begun shifting toward the idea of developing more effective digital transaction management strategies. These tactics are pointing more organizations toward e-signatures and similar technologies, pushing more businesses to take an aggressive approach to digital transactions. Industry expert Andy Wang told the news source that 2014 will be a period of innovation across the digital transaction management space as organizations strive to improve processes in this area.
Within this framework, many companies will be turning to electronic signature software to provide a secure platform for fast and efficient digital operations. "Digital transaction management is more than signing a document. It's workflows and audit trails," Wang told Investment News. "Designing a solution is one thing; getting advisers to use it is another issue. But e-signature is such a clear trend compared to two or three years ago. The attitude now is, 'I want to do it. Help me do it.'" Wang is not the only expert heralding a breakout year for e-signature technology. Speaking at the T3 Technology Tools for Today conference, industry expert Joel Bruckenstein said that 2014 will be "the year of e-signatures," the report explained.
Looking at why the development of the electronic signature industry is important in digital transaction management
Investors, insurance companies, government organizations and financial services firms all handle a large number of digital transactions and interactions that play an incredibly important role in their day-to-day operations. As the scale, value, complexity and importance of these transactions rises, the longer and more complex they become. Organizations in these segments can end up losing extended periods of time, even months, to contract agreements and transaction sign-offs because paperwork needs to be printed, mailed to the correct destination, filled out, delivered back to the party in charge of managing the transaction, checked for accuracy and filed correctly. If there is even a small error in the agreement or form, the entire process needs to be repeated. These inefficiency can slow operations to a crawl in organizations that handle sensitive and important transactions.
As such, many entities have begun exploring the opportunity of digital transactions as a way to expedite the entire process. However, digital workflows require entirely different oversight, legal guidelines, processes and security considerations to function effectively in a many settings, particularly those with stringent regulatory demands. Electronic signature solutions represent a key solution in the digital transaction management space because they enable organizations to collect secure and legally valid signatures electronically. Furthermore, advances in the electronic signature industry have diversified the technology to make it portable to smartphones and tablets, not just traditional computing devices. The end result is a flexible, adaptable technology that businesses can use to streamline digital transaction management. For more details on how to establish a solid e-signature practice, check out our Beginner's Guide to Electronic Signatures.