Electronic Signatures Among Technologies Streamlining Real Estate Loans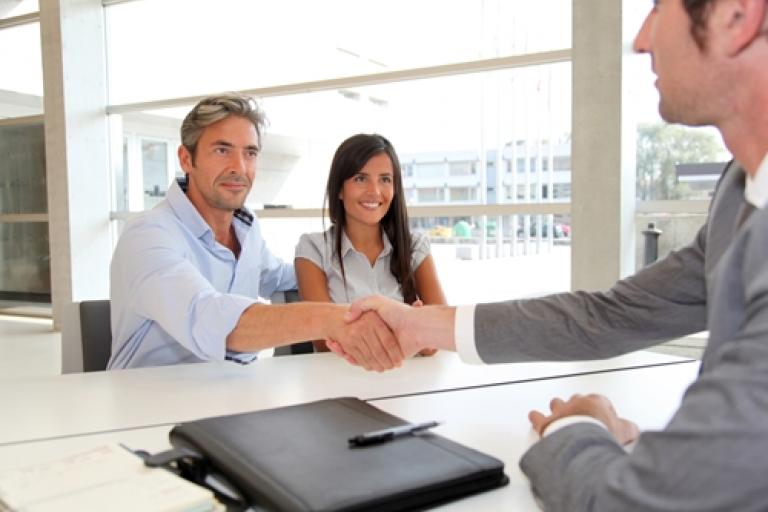 There was a time when, if somebody wanted to buy a house, that individual needed to track down mountains of paperwork comprising historic financial data, loan-related contracts and agreements specific to the housing purchase. All of these documents needed to be manually transported to various locations where stakeholders in the transaction met to exchange even more paperwork. Before long, lenders, real estate agents, sellers and buyers all had so many stacks of papers to deal with that completing the deal could take months even if everybody was sure about how they wanted to proceed. We are still living in this time, but we don't have to be.
Electronic signatures are allowing banks, real estate offices and consumers to adopt more advanced records management processes that digitize real estate deals and eliminate the tedium and hassle of dealing with paper. According to a recent WilmingtonBiz report, this innovation is extremely important as the hassle of deal with real estate paperwork has been so great that many people would just give up on buying a house, regardless of whether it was the right decision for them. That's right, imagine happy people thinking about their dream home only to have those visions crushed under a mountain of paperwork and financial investigation.
Technology has made a move to easier real estate transactions possible, and its time to step into a brighter future. For those consumers lucky enough to work with early adopters, get ready to step into the present, as electronic signature software is already rising across the sector.
Electronic records management fueling real estate innovation
E-signature solutions that are backed by digital signature technology offer organizations an opportunity to provide customers secure signing functionality on electronic forms that are legally backed through legislation and courtroom decisions. The report explained that technological innovation is not always a welcome addition to an industry. In this case, however, real estate customers face so many challenges going from applying for a loan to closing a deal that something needed to be done. New technologies are driving that change and leading to benefits that extend beyond the consumer and also impact lenders, sellers and real estate firms.
In particular, the news source noted that e-signature functionality has extended to smartphones and tablets, offering a level of convenience that is difficult to match through alternative technologies. Home buyers can be out looking at prospective properties and sign electronic forms that come from the bank using a mobile interface. There used to be a trade off for home buyers in which any time spent actually looking at houses was time that could be spent going through paperwork and interacting with the bank. With e-signatures, dealing with forms is quick, convenient and location agnostic. The result is more time to find the perfect property.
Looking at e-signatures from the lender's perspective
Real estate firms and customers benefit considerably from e-signatures, but don't forget about lenders. All of the paperwork and research that goes into loans is expensive to create, manage and store. Dealing with paper records also slows processes to a crawl when loan applications need to be passed between employees in different departments that need to perform various research and analysis tasks.
Transitioning to digital records management eliminates many of these struggles and positions financial institutions to leverage digital solutions that improve internal processes while also giving customers a better experience. The result is internal cost savings and the possibility of more revenues and consumers take advantage of the user-friendly lending environment.
Check out our white paper on how to leverage e-signatures for mortgage banking to get more details on maximizing the benefits of the technology.