Electronic Signatures Can Support Paperless Office Efforts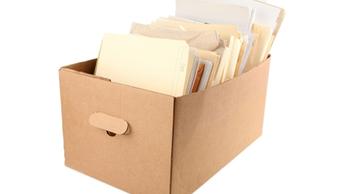 Electronic signature policies can enable organizations to eliminate paper in the workplace and, in doing so, get rid of waste. Paper is not always the enemy in strategies to avoid procedural problems, but many businesses find that effective investments in paperless strategies contribute to major operational gains. A recent Computerworld India report explained that effectively using solutions like e-signature technology can drive efficiency. However, organizations that want to maximize the value of their efforts to remove paper should not try to eradicate all paper-based processes and instead focus on operational gains.
Strategic processes, not paperless offices, the goal

According to the news source, some businesses will strive to establish a paperless office only to find that they expend so much time and effort implementing a paperless office that they end up with incredible waste in the process. Organizations that want to find success eliminating paper need to focus on why they want to go paperless more than they emphasize the actual act of eliminating paper-based processes and systems. Focusing too much on eliminating paper regardless of what it takes to do so.
The report explained that businesses need to be realistic when they develop their paperless office strategies. Companies must consider the ways that eliminating paper use may not be practical or possible for every phase of their operations. Understanding the limitations of paperless office ideals can guide strategies moving forward.  This often means starting any plan by thinking of ways eliminate unnecessary paper use and, from there, start considering how to change processes that are dependent on paper.
Getting rid of unnecessary paper use

Many people end up using excess amounts of paper out of comfort and habit. Workers print copies just to have them on hand rather than organizing their digital files and backing them up. Computerworld India said that organizations can eliminate unnecessary paper use of this sort by taking actions like making printers less convenient to access and track the number of pages printed per person. These efforts enable companies to gain more control over how people use printers and encourage individuals to adjust their work patterns to support paperless operations.
Implement paperless office processes

Trying to get rid of unnecessary paper use is only the first part of the plan. Organizations also need to revise their process strategies to create a setup where paper is not needed. The news source recommended e-signature functionality as a key component of getting paper out of operations. For the most part, the idea that physical documents need to be signed for most types of contracts is a cultural construct, not a legal one. Businesses can use e-signatures for pretty much all internal and external documentation, allowing them to entirely eliminate the need to print contracts, agreements or other types of documents that need to be signed.
Considering the benefits of a paperless office

Organizations may face major challenges trying to go paperless. Technologies like e-signatures can make it much easier to deal with these difficulties and take advantage of the benefits associated with paperless office operations. A few of these advantages include:
Reduced costs: Purchasing large quantities of paper, a variety of printer and copier types, mailing supplies and other paper-related items can create significant costs that are largely eliminated when turning to paperless principles. Solutions like e-signature software aren't, by any means, free, but the return on investment they deliver is considerable and includes lower office supply costs.
Easier storage: Storing paper records can get so bad that some government offices have experienced structural problems and needed to renovate because the paper has gotten so heavy. Electronic records management alleviates these concerns and eases records storage in general.