Electronic Signatures Provide Key Security Functionality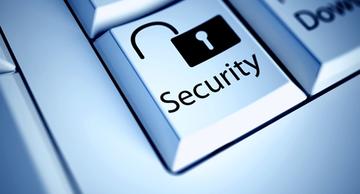 Recent large-scale data breaches and general concern over personal privacy in digital spaces has left many wondering if their data is secure. Individuals or businesses concerned with data privacy face major challenges because information is often shared between companies and different stakeholders in a project may handle data protection differently. The end result is a situation in which inherently secure technologies, like electronic signature software, are incredibly important in ensuring data is safe.
According to a recent Chicago Tribune report, the real estate industry provides a clear example of how e-signature solutions are important from a security perspective. However, these insights are just as important in sectors like health care, government and financial services when considering secure electronic signatures.
Considering the relationship between e-signatures and security

Citing a study from HALOCK Security Labs, the news source explained that information-sharing policies between real estate organizations and data transfers from customers to agents are not always secure enough to be considered viable. The research found that many real estate companies use insecure channels to share important documents and data, creating considerable risk. In fact, one respondent said the organization thinks it is doing what is best for user convenience when, in fact, it is putting people at risk.
"Oftentimes it was easier to have my clients send documents like W-2s through email because everyone has access to an email account," the survey respondent said, according to the Chicago Tribute. "Most [lenders] don't want to take the time to explain what a secure portal is and how to use it. Everyone understands email."
This laissez-faire attitude toward data sharing can put consumers and organizations at risk, and is something that secure e-signature solutions can solve. The report explained that electronic signature policies can actually be a key indicator that an organization is taking security and data protection seriously.
Using secure electronic signatures to promote enhance security without risking convenience

Industries like real estate, health care, government and financial services all share data between clients, contractors, partners, industry organizations and stakeholders. All of these data transit operations can get sloppy and convoluted using traditional paper-based storage methods or more convenient, but less secure, email solutions. Electronic signatures, on the other hand, provide the ease of use of emails plus even more legal validity and security than paper-based records. The end result is an extremely secure environment that promotes convenient operations and a better customer experience.
.