eSignLive Now Stores E-signature Data in Australia. Here's why it matters.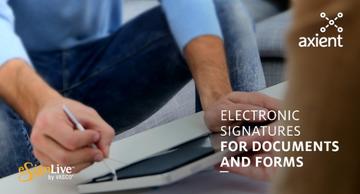 If you're an Australian business considering an electronic signature solution, I have good news. Axient partner eSignLive has just announced it will store local signature data in two Australian data centres - guaranteeing data sovereignty for all Australian customers. By leveraging IBM Cloud SoftLayer data centres in Sydney and Melbourne, eSignLive now guarantees data residency for all Australian customers. This includes Axient clients that already use eSignLive electronic signatures, as well as prospective clients that want to add electronic signatures to their digital automation toolkit. In this post, I'd like to briefly explore what the announcement means for Australian businesses.  
How it works
From now on, all local transactions processed through eSignLive's cloud electronic signature service will be stored on Australian soil. This means signature data will be protected by tough Australian corporate and individual privacy laws. [promotion id="15544"]
Why it matters
We know that data sovereignty is a significant concern for Australian businesses. Before you move to the cloud, you want to know that your data is safe and protected. This means choosing cloud products that are secure, legal and compliant, such as eSignLive for electronic signatures. With strict security measures and audit trails that capture when and where a document is signed, eSignLive signatures are often more legally binding than regular signatures. It also means paying attention to where your data is stored. Clients often say they avoid storing information in overseas data centres. They don't want data governed by less stringent international laws, particularly when it involves sensitive data like signatures. A recent eSignLive poll conducted by Galaxy Research confirmed this sentiment. It found that over 50 percent of Australians worried that information in the cloud might not be stored within an Australian jurisdiction, and therefore not subject to Australian privacy laws. eSignLive President Tommy Petrogiannis says the new data centres address the market's preference for storing data on Australian soil. They also meet Australia's in-country data residency requirements. From my perspective, this is a big step in the right direction. After all, over 50 percent of 18-34 year olds say they prefer to sign documents electronically. "Many Australian organisations are enabling digital transformation strategies because the benefits and the laws are clear," Petrogiannis said. He added:
"Organisations and their customers understand that not only is this technology more secure than 'ink and paper', it is also more cost and time efficient and ultimately provides a better customer experience, delivering faster approval times for applications and reducing error rates on forms."
What next?
With signature data now stored in Australia, there's no better time for banks, superannuation funds and professional services firms to gain a competitive edge with electronic signatures. I've seen first-hand how electronic signatures transform business processes into the engaging digital experience your customers expect. If you'd like to find out more, download the electronic signature data sheet.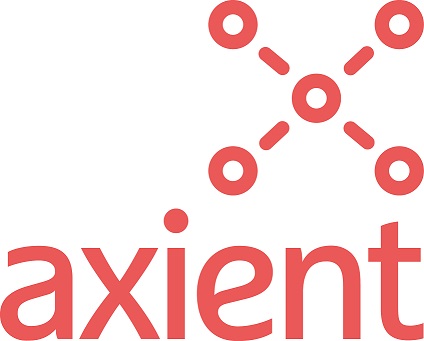 Published courtesy of eSignLive Partner, Axient, headquartered in New South Wales Australia