Evaluating E-Signature Solutions? Look to the Crowd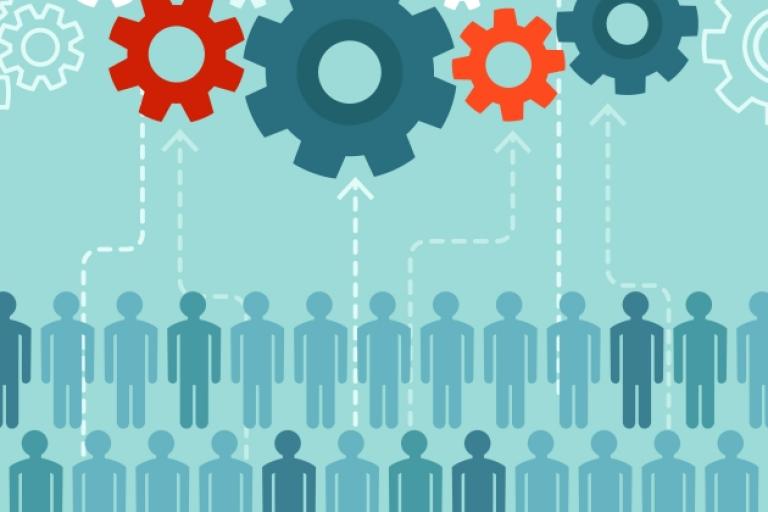 Whether you're buying a car or planning your next vacation, you've likely sought out knowledge and opinions of others before making a purchasing decision. Software purchases should be no different. When we talk to businesses evaluating e-signature solutions, we tell them to look to the crowd.
Thanks to the rise of social media, online communities and crowdsourcing, we now have the ability to evaluate solutions via third party software reviews sites such as G2 Crowd, TrustRadius and Capterra that solicit reviews from real users. These online reviews not only speak to the pros and cons of a solution, but also detail common use cases and business problems solved. For businesses in evaluation mode, this can help identify key business processes and areas in the organization that can largely benefit from the solution.
Highest Satisfaction Ranking
In recent news, we were extremely proud to have been awarded the highest customer satisfaction ranking in the e-signature category of G2 Crowd's "Best of 2014" round-up. To date, G2 Crowd has garnered over a thousand reviews on e-signature solutions alone – capturing the collective experiences of software users around the world.
From usability to support to product direction, small, mid-sized business & enterprise users alike gave us top scores in every category around user satisfaction. We're humbled by this appreciation and thankful to our customers for their loyalty and support. Our goal as a company is – and always has been – to provide the best experience ever. This is deeply rooted in our company's DNA and what keeps us motivated day in and day out to develop, deliver and support the best e-signature solution in the market.
Over the last two decades, we've been very fortunate to work with businesses of all sizes and across multiple industry verticals. Many of them, including the Joint Chiefs of Staff and the US Army, have been e-SignLive customers since the early days when e-signature law didn't even exist.
Here are a few reviews that exemplify the sentiments our customers have shared on third party software review sites:
"Silanis partners closely with our organization. They listen to our suggestions for future product features and work closely with us to ensure their enhancements support our needs." (Business Partner in Banking)
"This product is used daily for thousands of signatures across our business. The ease of use is point and click, so for most of our customers it is a no-brainer, they just sign and click as if they were buying groceries." (User in Financial Services)
"The support staff for the product is outstanding. Anytime I have a question I generally get a response within hours, regardless of the hour." (User in Healthcare)
If you're evaluating e-signature solutions, it's important that you make an informed decision based on a variety of sources. To get started, visit G2 Crowd and other software review sites to compare how vendors stack up against each other based on reviews and insights from real users.