G'Day Mate! OneSpan Extends Data Residency to Australia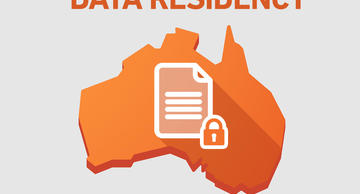 Over the past couple of years, cloud adoption has accelerated among organizations looking for flexibility and agility when scaling their IT infrastructure. Organizations reap many benefits when considering the move to the cloud, such as cost savings and streamlined application support. Despite the benefits of cloud adoption, many organizations are hesitant to make the move to the cloud due to risks with local data residency and privacy laws. In a recent OneSpan poll conducted by Galaxy Research, we found out that:
More than 50 percent of Australians were concerned that information in the cloud may not be stored within an Australian jurisdiction, and therefore not be subject to Australian privacy laws.
More than 50 percent of those aged 18-34 would prefer to add their signature electronically from anytime and anywhere, on their mobile device. With mobile as the channel of choice for younger demographics, signing on a mobile device is essential for remote account openings and new business applications.
Between concerns about data residency and popularity of e-signatures, OneSpan offers Australians a solution when it comes to helping organizations meet data residency requirements when using e-signatures in the cloud.
With the most cloud locations globally, OneSpan extends its cloud infrastructure to Australia through its partnership with IBM Softlayer. Now, Australian organizations of all sizes have access to an e-signature service where data and documents reside on Australian soil – complying with data residency laws. With both public and private instances of OneSpan in Australia, regulated and compliance-driven industries such as banking, insurance and government can have peace of mind with transparency and control over where their transactional data resides.Interested in learning more about data residency and eSignLive's partnership with IBM Softlayer? Watch the 2 minute video here. Contact us to learn how your organization can access the Australian-hosted instance of OneSpan.