Get Ready for the Spring '17 Release!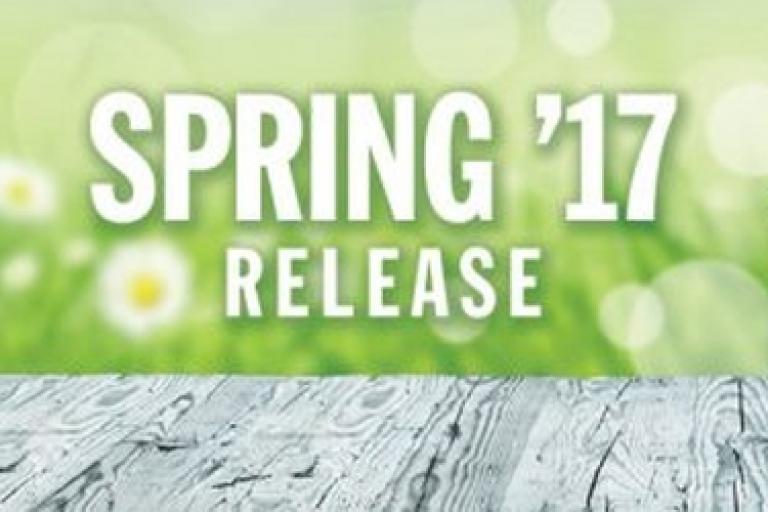 Here in the northeast, Spring is definitely in the air. It's my favorite time of year because it means I can put my winter gear in storage and start planning for warmer times! For eSignLive, this time of year means we get the opportunity to unveil some of the amazing things our R&D team worked on during the Winter months. It's therefore my pleasure to announce the eSignLive Spring '17 Release – a round-up of new and exciting capabilities that we've brought to market this past quarter, as well as additional features that we'll be introducing shortly. We're proud deliver e-signature solutions that help organizations build exceptional customer experiences and achieve operational excellence. This release includes a number of enhancements that make it possible for businesses to handle even the most complex signing processes.
There's something for everyone
Here are some of my favorite products and capabilities from the Spring '17 Release:
Document Visibility – gives senders control over document access by limiting who can see and sign documents in a given transaction. Document visibility is now available to API/SDK clients and will soon be available to eSignLive Web app users.
Integration with Nintex SharePoint – helps businesses achieve greater automation by adding configurable drag-and-drop e-signature actions to Nintex workflows. Download the connector.
Android SDK – Android developers now have the ability to turbocharge their apps with native e-signing capabilities. App users can sign and complete document-based transactions – directly from a mobile app. Get the eSignLive Android SDK.
Digital Mortgage Solution – this new SaaS solution supports a fully digital mortgage process on a single platform – from signature to notarization through to the vaulting and registration of the mortgage note in the MERS eRegistry.
This is just a small sample of the capabilities available in the release. Visit the Spring '17 Release page to get the latest release information – all in one place. We are continually updating the page with up-to-date information and links. Don't forget to register for the product briefing webcast on March 21 for a deeper dive into the latest and greatest that eSignLive has to offer. And look out for future blog posts on each release component in the coming weeks! [promotion id="19241"]