Grow Your Small Business With E-Signatures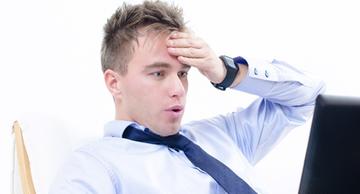 While the private sector can seem to be dominated by global brands and large corporations, economic growth can often be reliant on how small-to-medium businesses (SMBs) integrate within a defined market sector. These organizations not only outnumber their larger competitors, but they are normally responsible for innovation within their industry, with the fact they operate under different financial constraints a key feature of their success.
For most SMBs, the need to work within a smaller budget can mean that marketing or administration resources are reduced, especially when it comes to processing, say, orders or documentation. Efficient and timely signing becomes extremely important - perhaps more so than in a big box competitor - and decision makers at these companies or organizations are always looking for technology that alleviate those concerns.
At the core of everything that an SMB wants to achieve is financial growth and stability. As noted above, they often don't have the resources that a bigger business does, which means that implementing technology such as e-signatures can be a game changer. Over the last ten years, electronic signatures have become increasingly popular in both the private and public sector, and while size is no barrier to adoption, investing in the technology can make a significant difference to the bottom line.
Enhanced customer experience
Smaller companies need to strike when the iron is hot, and reducing the amount of time that it takes to deliver documentation for, say, a loan or financing application is one way that SMBs can offer both an enhanced customer experience and, ultimately, satisfaction. Creating e-signatures can drive business forward, especially relevant if there are time-sensitive concerns or a need to complete documents in a variety of locations.
One challenge that SMBs face on a daily basis is that of consumer awareness. Building a recognized brand takes time, and the same could also be true of implementing e-signatures within that particular organization. While it has become an accepted form of processing and user verification in a number of industries, it goes without saying that it needs to be tailored to the requirements of that particular SMB, to the extent that a successful integration can become synonymous with what that company can offer its client base.
With that in mind, decision makers need to be aware that reducing costs associated with more traditional business practices can be a defining element in how that business grows, and adopting electronic signature can go a long way to achieving that goal.
For more information as to how e-signature can benefit a small-to-medium business, please download Understanding E-Signatures: A Beginners Guide.