Happy 10th Birthday, Salesforce AppExchange!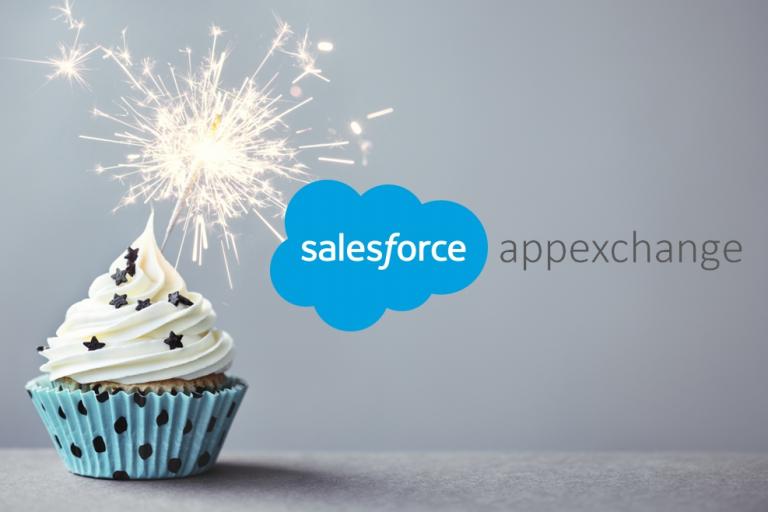 Today the Salesforce AppExchange celebrates its 10th birthday. The online marketplace – which now includes nearly 3,000 apps – has enabled its partners to connect with organizations that have built their businesses on Salesforce to manage customer information, activities and conversations. We are no stranger to Salesforce. As an 11-year customer, we have been a demanding client – always pushing Salesforce's capabilities in our sales and marketing efforts. So when we developed our eSignature app for Salesforce, we designed it as a customer, not as a vendor. That forced us to hone in on the most significant use cases and continuously improve the user experience.
Extending the Value of Salesforce with eSignatures
Many business processes in Salesforce revolve around contracts, agreements and other types of documents that require signatures and approvals. But even if contracting workflows start in Salesforce, they often fall to paper when a signature is needed – causing frustrating delays in the sales cycle. With eSignLive for Salesforce, your organization can completely digitize the sales process and eliminate paper and "wet" signatures. What's great about digitization is that it has a rippling effect far beyond the sales group and benefits other departments across the organization such as operations, finance, legal and compliance. [promotion id="14842"]
Why eSignLive for Salesforce?
Here are 4 reasons why you should consider eSignLive for Salesforce:
White-labeling: Our app gives you full control over the look-and-feel of the signing experience and enables you to put your brand front and center. Completely white-label the e-sign process and add your logo and customize the email content and sender domain to reflect your brand.
Audit Trails: eSignLive for Salesforce takes it up a notch when compared to other eSignature apps with a patented active audit trail that captures a full record of the signing process. All actions taken by each signer (including the date, time and IP address) are recorded to provide an extra layer of built-in audit trail protection precisely for legal and compliance purposes.
In-Country Data Residency: Our solution provides organizations with the flexibility to connect to any global instance of eSignLive – whether that's in the US, Canada, or any of our new instances in Australia, the UK, Germany, Japan, Singapore and Brazil. Documents delivered for signature via Salesforce reside wherever your internal IT policies dictate. We're the only eSignature solution in the market to provide this level of global flexibility.
#1 in Customer Satisfaction: Providing the best experience ever to customers in ingrained in our company's DNA. Case in point: G2 Crowd, a popular B2B software review site, recently published its Winter 2016 Grid for E-Signature and for the fifth consecutive time, eSignLive was named a Leader and ranked #1 in customer satisfaction across all customer segments – small business, mid-market and enterprise.
I can hardly wait to see what the next ten years will bring. eSignLive will certainly be along for the ride! Happy 10th Birthday, AppExchange, and congratulations to Salesforce!
Connect with eSignLive at the Salesforce World Tour
We're hitting the road again and meeting with Salesforce users in cities around the world, including CeBit (Germany), Chicago, Boston, Washington D.C., London and Paris. If you're planning on attending one of the many Salesforce events this year, please stop by and say hello. Visit us on the Salesforce AppExchange to try our eSignature app and start e-signing in minutes. If you're new to eSignatures, download our white paper on the Top Reasons to E-Sign Contracts to learn how to get contracts and other critical documents signed without ever leaving Salesforce.